UBAG for Underbone Motorcycle
By: Lito E. Dagodog
It's been a while since im looking for a bag that can fit my YAMAHA X1
motorcycle,so I researched all motorcycle forums to look for one and come up
with the BALLISTIC Nylon UBAG by DuPont which can only be bought in Manila,so i
contacted the seller in manila if I can buy and luckily the seller can deliver
the item to Cebu.so I bought one UBAG and when the UBAG wass delivered I
immediately put it to my motorcycle(Yamaha X1) and all I can say is
"amazing" this bag really fits my motorcycle with no problem and was
design also to fit to any underbone motorcyle like HONDA
WAVE125,WAVE110,WAVE100,XRM125,XRM110,RAIDER110,RAIDER125,RAIDER150,and
other motorcycle.
The UBAG is not that big i think the size is only 15"(length) by 8"(width) x
8"(height),Knee and elow protector can be fit to the bag.also you can put
other stuff like mine. I put 1 pair of sandal,raincoat,baon(for lunch),other
stuff for works(ID,medicine,etc..)
The UBAG is waterproof design(but the zipper is not so the UBAG
cover is added to insure that the rain/waters will not go inside the bag.
Also the UBAG can be changed to Backpack style,so if you go to the mall and park
your motorcycle in parking area you can carry your UBAG using the backpack
sling,its very convenient.
If you want this bag just contact this number
toyds = 09202942050 / 09169675935
UBAG in my YAMAHA X1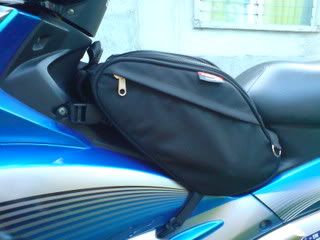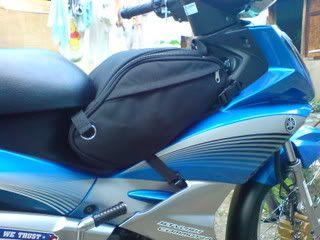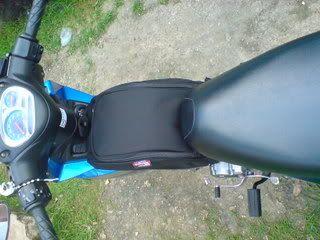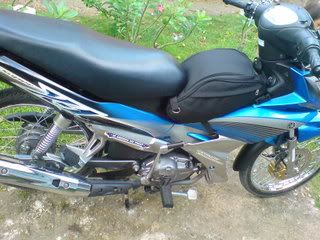 BACKPACK STYLE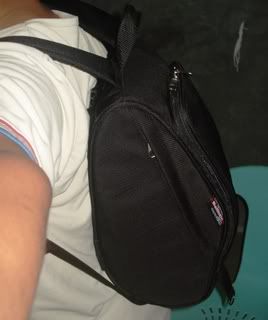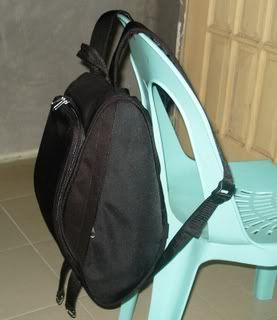 UBAG Cover