OZR CUP 2008 4th Leg - Novice Open in-focus
By: Arnel B. Santos-Ynigo
Photos by: Cliffen Lumacao
Bobby Mencias defends the top spot for the Novice Open.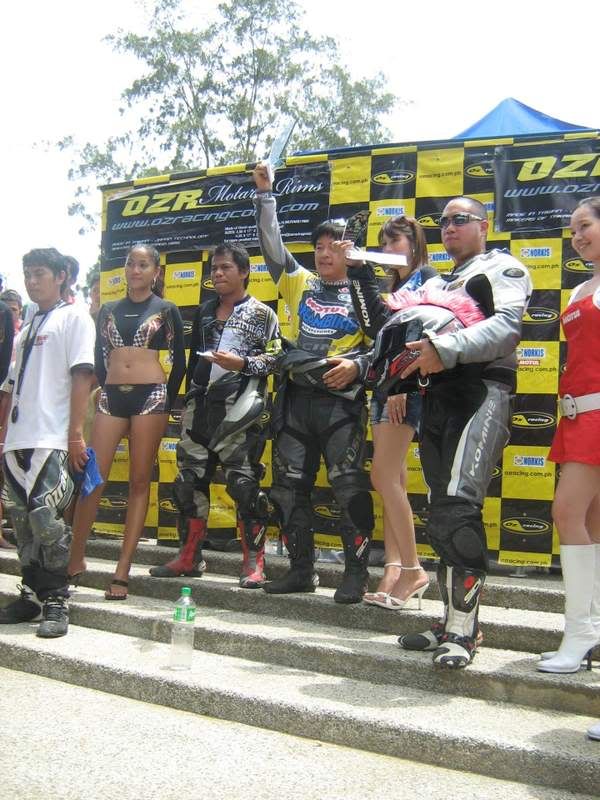 In the Novice Open Arnell Fajardo of Team OZ Racing dominated the qualifying rounds on
Saturday taking the pole position he is followed by Andrei Ursal of DREI bikes, RJ Manlise
of Brads Racing Team and Bobby Mencias of BMR Race tech Norkis. But when the finals came on
Sunday 09.14.2008 Bobby "The Blitzkrieg" Mencias immediately showcased his signature
shock and awe approach to the race taking the 3 riders ahead of him right away on the first
turn. He leads all the way and was tailed by Jun Borden the youngest rider of Team OZR
who also managed to overtake the leading riders on the grid. Three laps on to the race
Bobby Mencias was relentless on his attack creating a very large gap from the rest of the
chasing pack. On the 6th Lap Andrei Ursal managed to overwhelm Jun Borden to get out of
the chasing pack and gradually muscled his way to get near Bobby Mencias. The battle on
the middle pack was furious with Jun Borden on the lead, he later crashes hard on the 2nd
turn during the 10th lap and had to be brought to the hospital. Meanwhile Arnell Fajardo
grabs the 3rd spot he hacks his way on Andrei Ursal's lead and eventually overtakes him
he goes on to pressure Bobby Mencias for the top spot. Going into the middle rounds it was
an all out battle between Bobby and Arnell the leads kept changing you have to keep your
eyes peeled on the track if you don't want to miss anything. The action brought the crowd
to its feet, Arnell's experience on the track paid off as he overtakes Bobby Mencias on
the 20th lap he goes on to build his lead. The OZ Team celebrates as they near the last
remaining laps with Arnell on the lead. But then on lap 22 Bobby Mencias stages a rally
he fights his way back and closes in on Arnell he finally overtakes him on the 2nd turn
during 25th lap he goes on to build up his lead until the last lap where he passes the
finish line with a dominating lead. He was followed by Arnell Fajardo 2nd,
Andrei Ursal 3rd, RJ Manlise of Brads Racing Team 4th and Nino Surban 5th.
Novice Open Starting Grid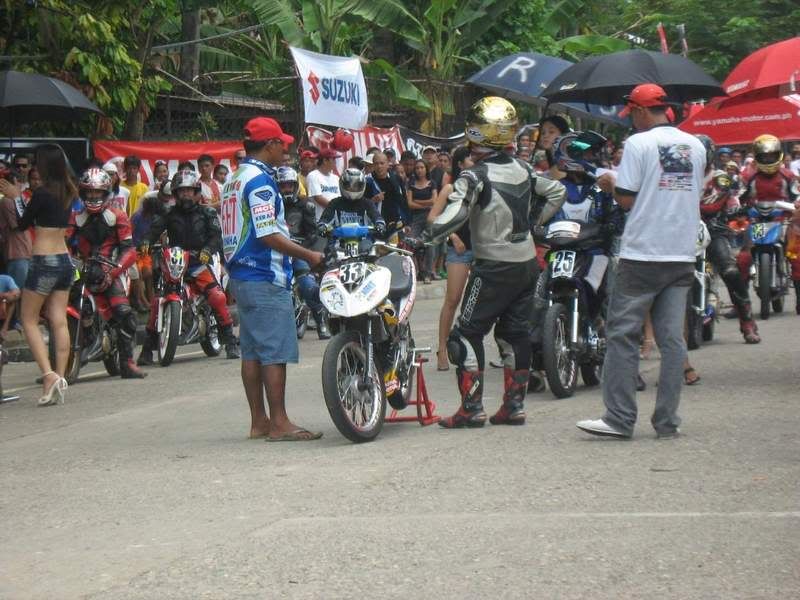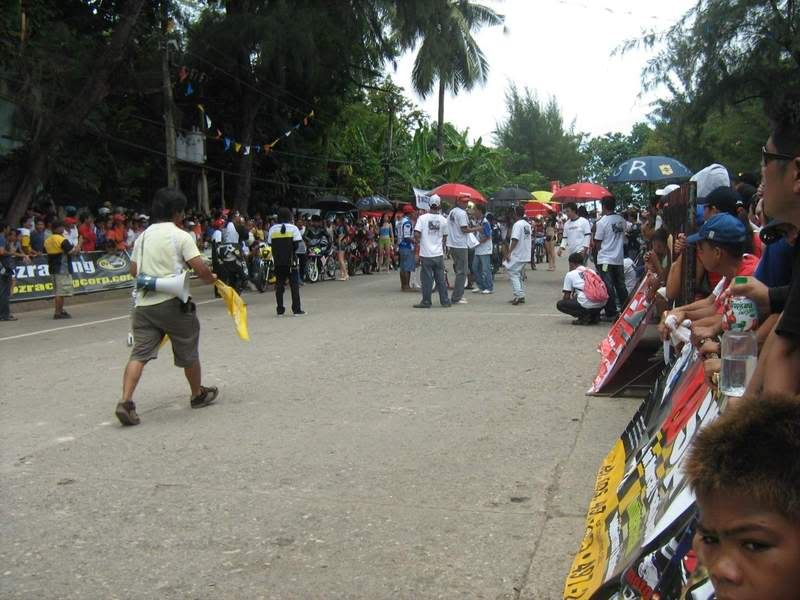 Arnell Fajardo of Team OZR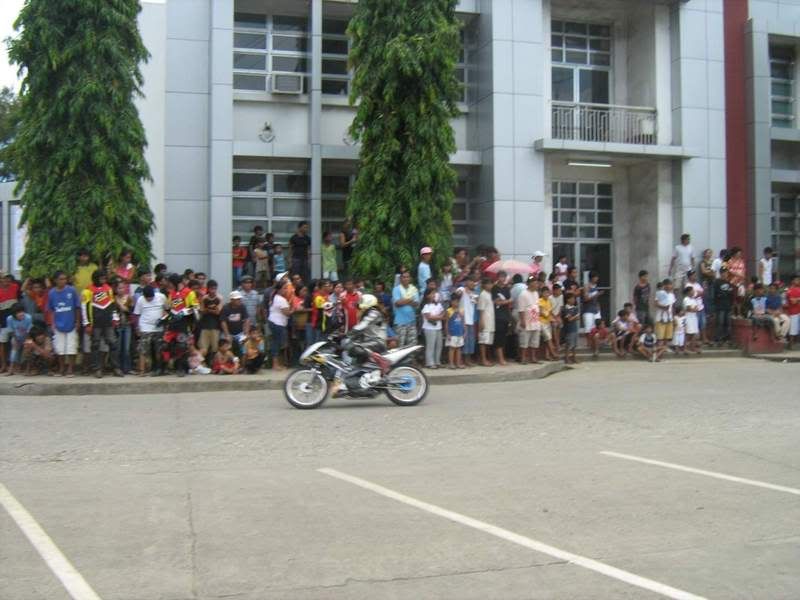 Nino Surban out of the 2nd turn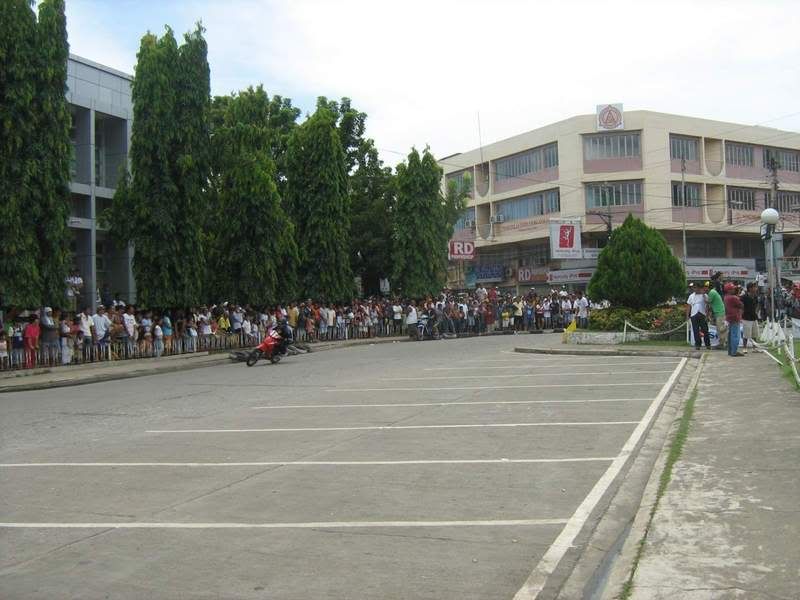 Jaypee Gado
Arnell Fajardo pressures Bobby Mencias
Bobby Mencias leads Andrei Ursal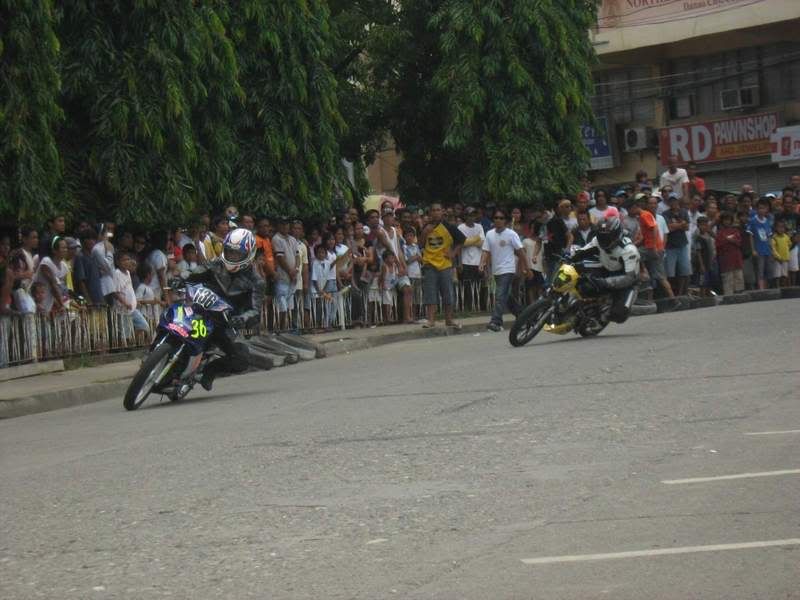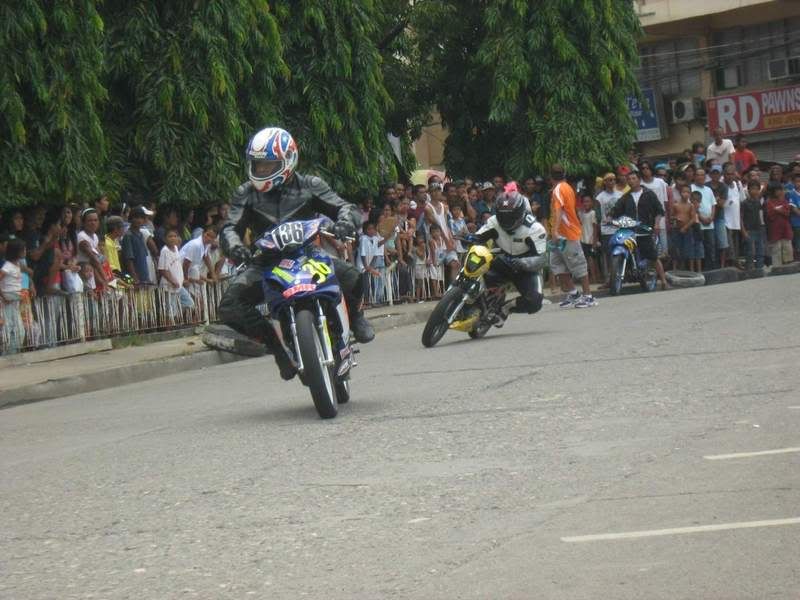 Bobby Mencias leads all the way to the finish line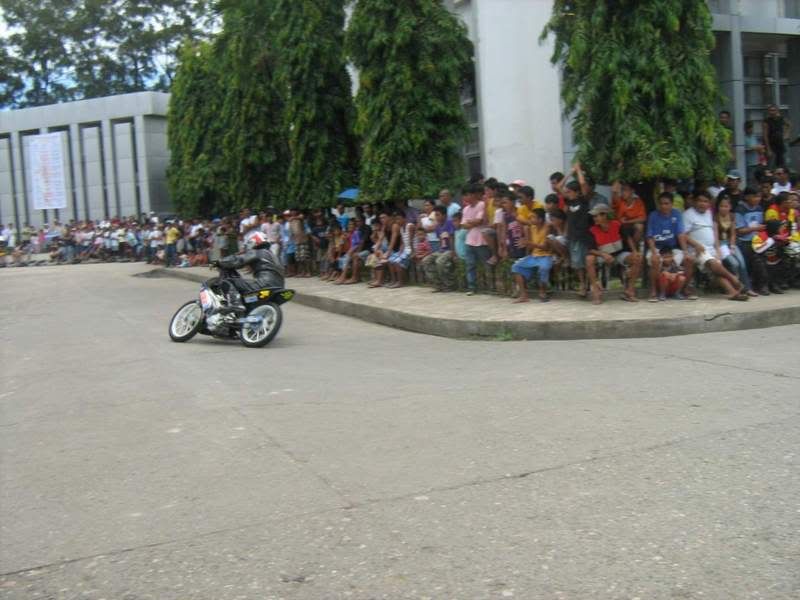 Andrei Ursal leads the chasing pack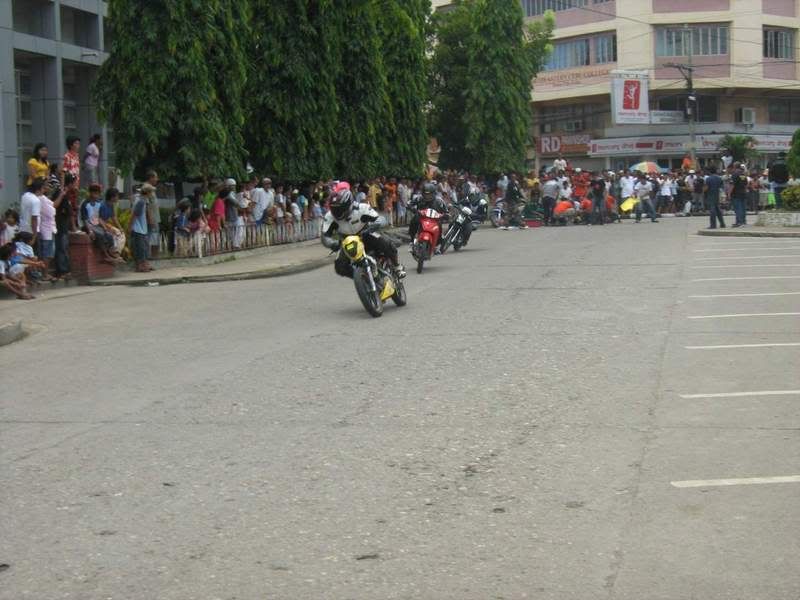 Jun Borden being carried by the medical team