Remember the Kawasaki Rouser 220 Street Fighter we featured last year. Well the bike builder
Robert Jon Olivarez is back with another kick-a$$ creation. This time around he has built his bike
to embrace the concept of the European Street Fighter. The Custom paint job with sticker Bomb
accents gives the bike a really aggressive and wild look, a real Hooligan bike. He had custom
machined hubs and spacers to accommodate the super wide motard rims and tires.
It is indeed a Kawasaki Rouser Bike like no other.
Custom machined spacers, hubs, and DBS Big Disk, together with the custom painted motard rims.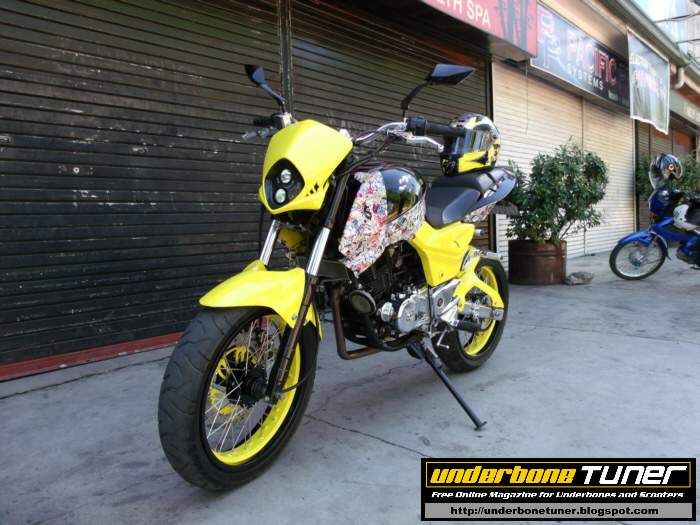 Custom fabricated tire hugger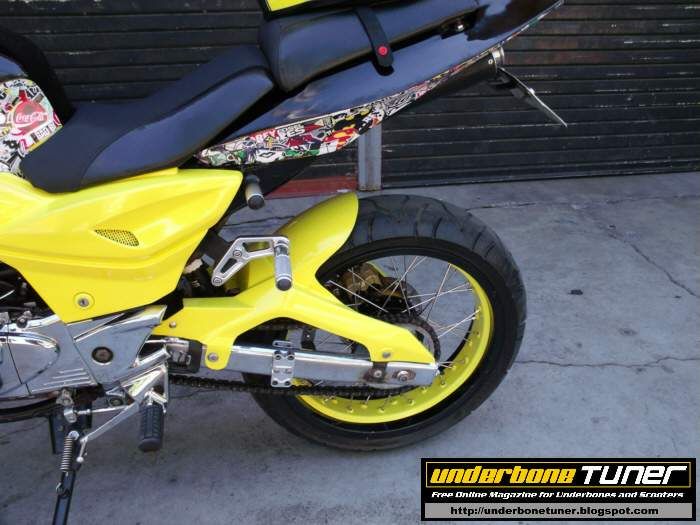 Acerbis supermoto headlights, Sticker Bomb decals give the bike a wild and aggressive look.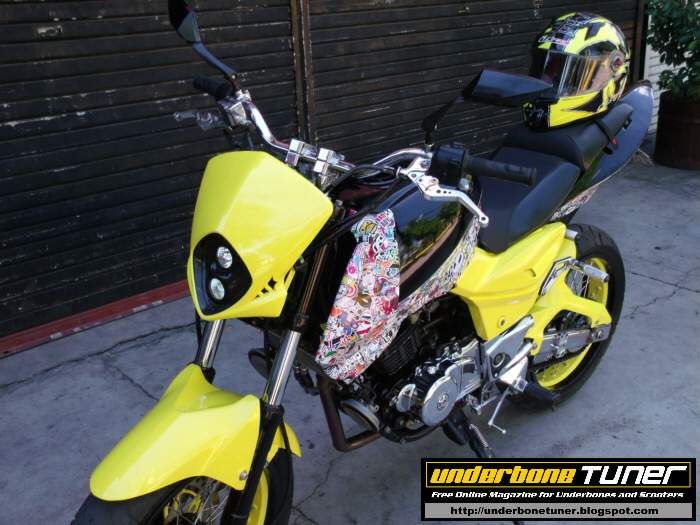 The owner and builder Robert Jon Olivarez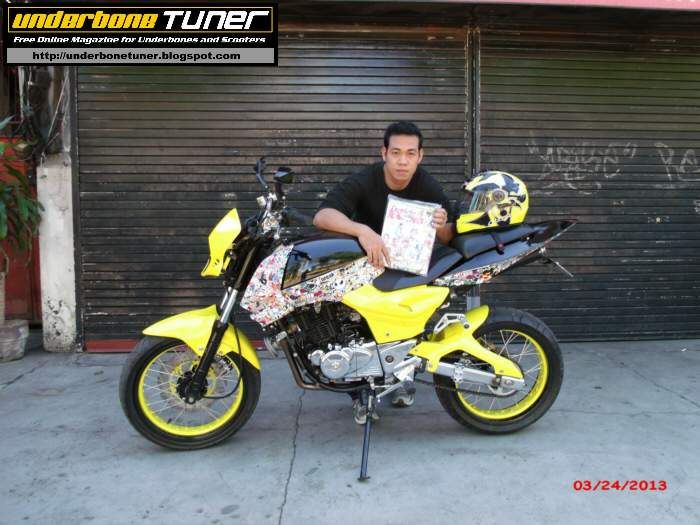 Custom made exhaust System