Remember the Kawasaki Rouser 220 Street Fighter we featured last month?
Well the owner and builder of this truly outstanding
and unique bike Robert Olivarez has some great new additions to his bike.
Underbone Tuner was given the opportunity to get a first look
to his latest upgrades. According to John his bike is still about
80 % but even now it looks fantastic. So I hope you enjoy
the pictures below.
Bike Model:
Kawasaki Rouser 220
Owner:
Robert "John" Olivares
Club:
ARousers Club Cebu
Bike Modifications:
- FZ16 Headlight
- Pro Taper low riser Handle bars
- DBS Mono Shock
- Custom machined risers with custom machined clamps
- DBS passenger foot rest custom mounting bracket
- Custom made undertail exhaust pipe
- custom engine cowl
- custom fender eliminator
- Custom paint multi color pearl black
- custom seat
- New Carbon fiber pattern stickers
- Custom made tubular chassi (Inspired by Ducati)
- NUI Racing Brake & Clutch lever
- Hard Chrome parts
Robert is open for any inquiries about his bike and its modifications
he is more than happy to share his ideas on how he built his bike to
fellow Rouser enthusiasts. You can contact him at 09165935036.
Simply a Rouser 220 like no other.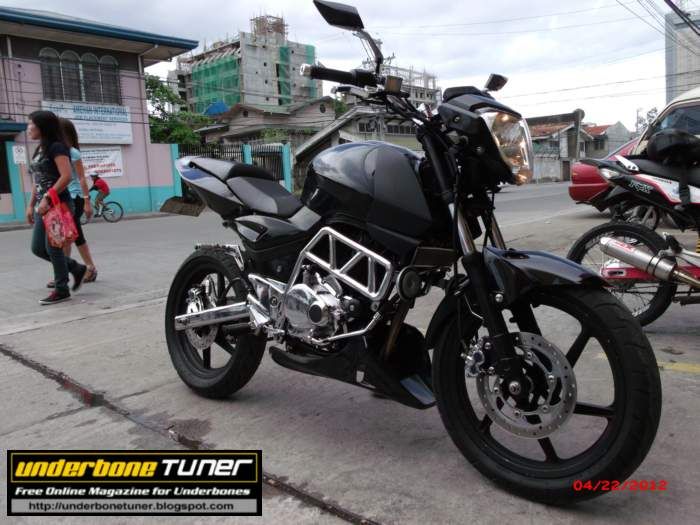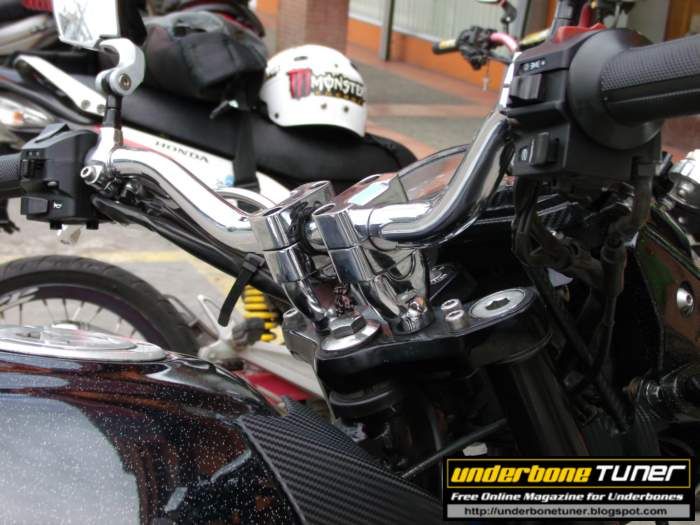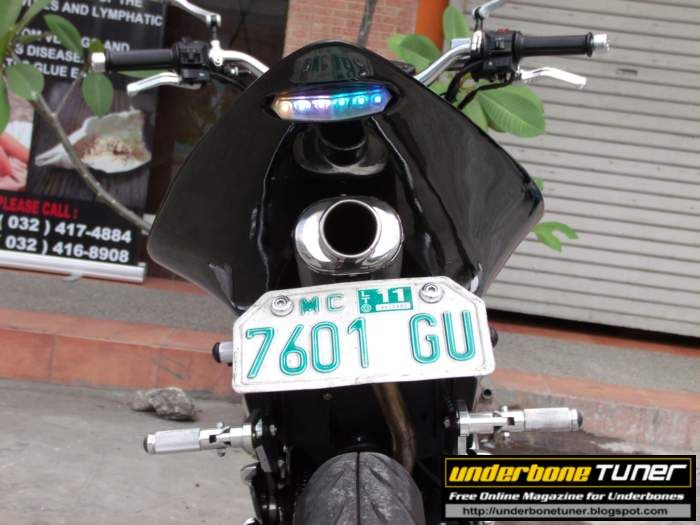 The proud owner John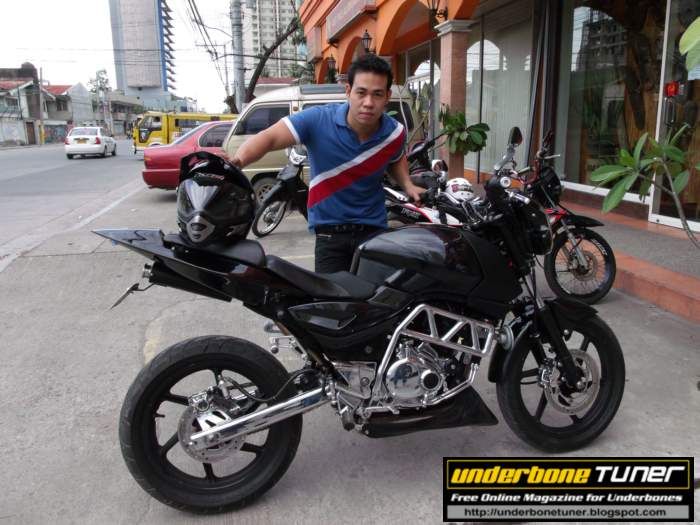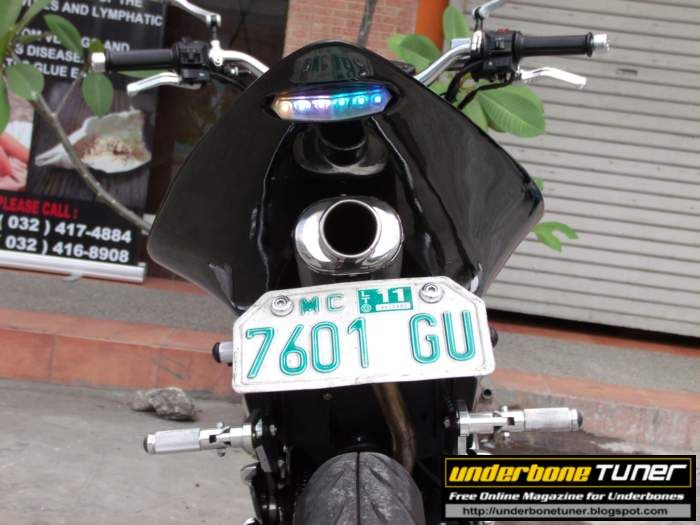 New additions the Ducati inspire tubular chassi custom made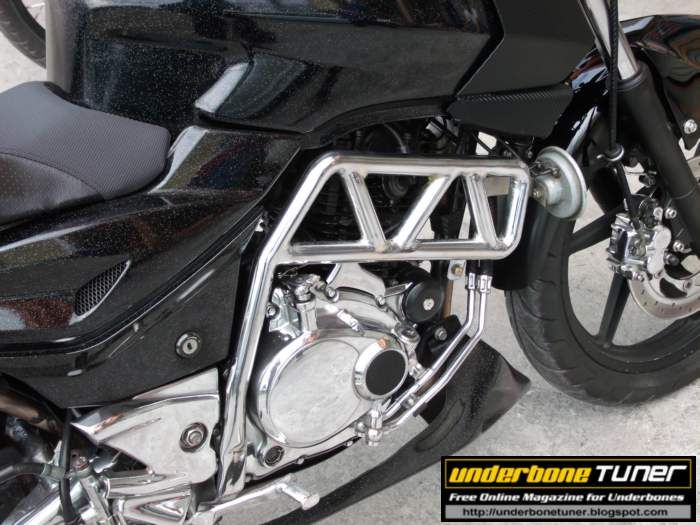 Improved carbon fiber detail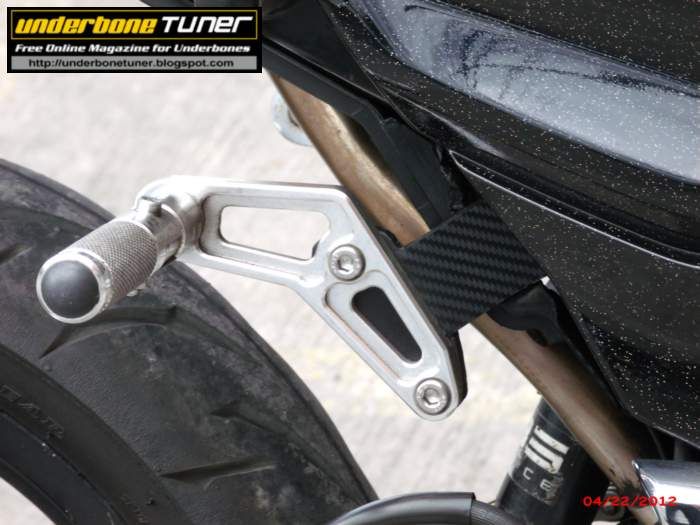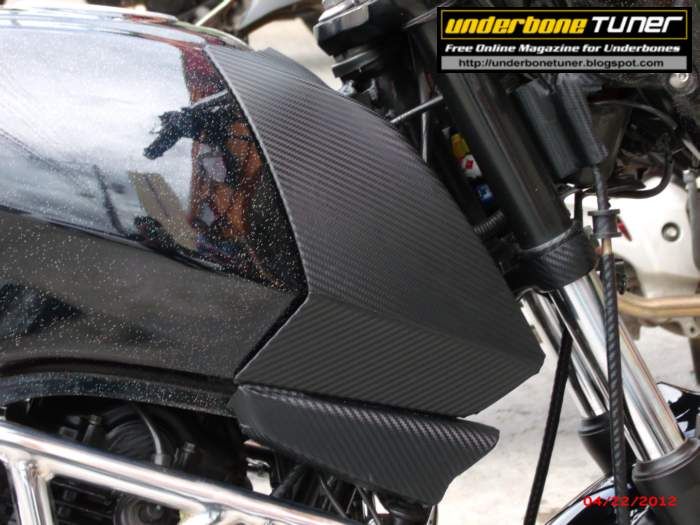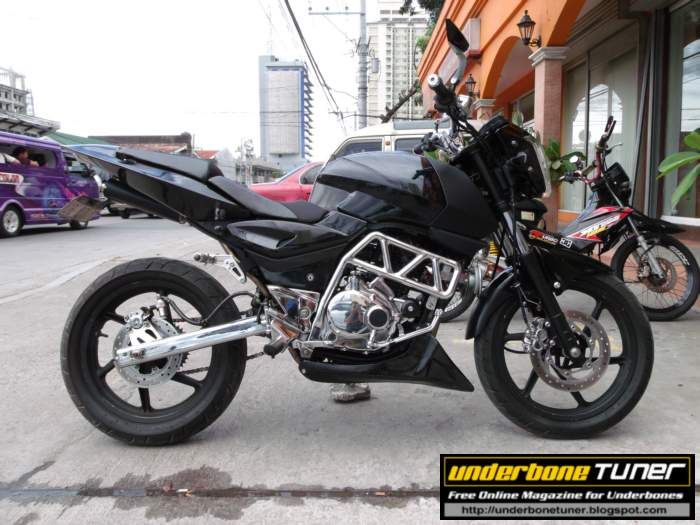 FZ16 Front Fender custom mounted
Cutting the original seat padding really adds a lot of character to the bike.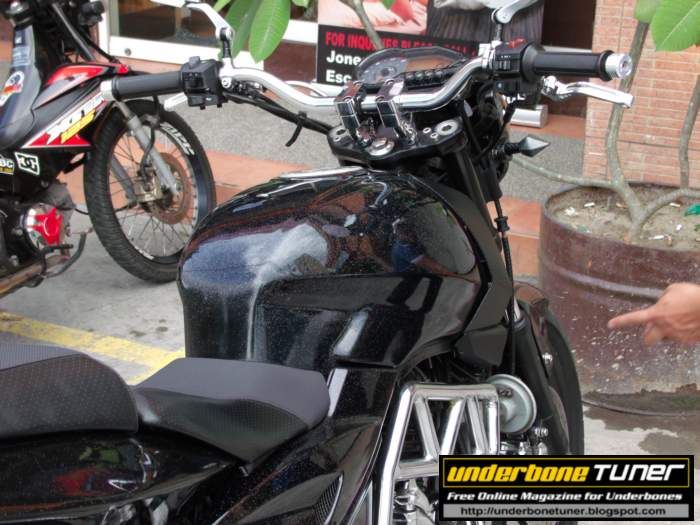 You just cant get enough of the iconic tubular chassi inspired by Ducati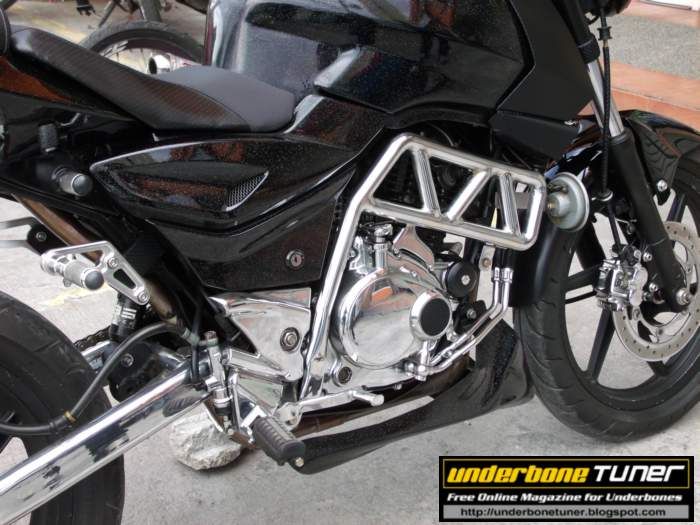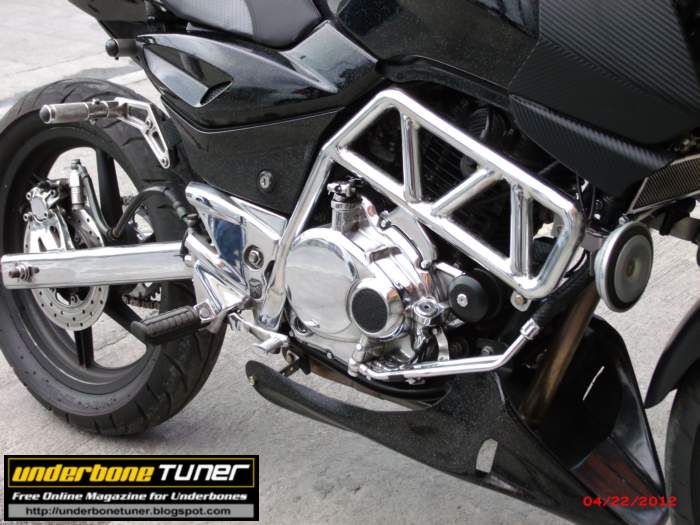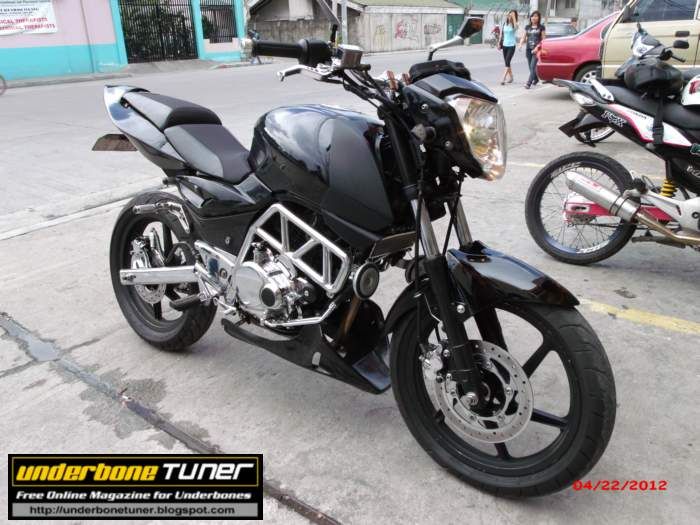 NUI Racing cnc machined clutch lever