The long wait is over, Underbone GP is just 4 days away.
Be sure not to miss it as riders from all over VISMIN
are set to light-up the race track on Sunday.
Teams from Manila are expected to join so dont miss this
chance to meet the national level riders.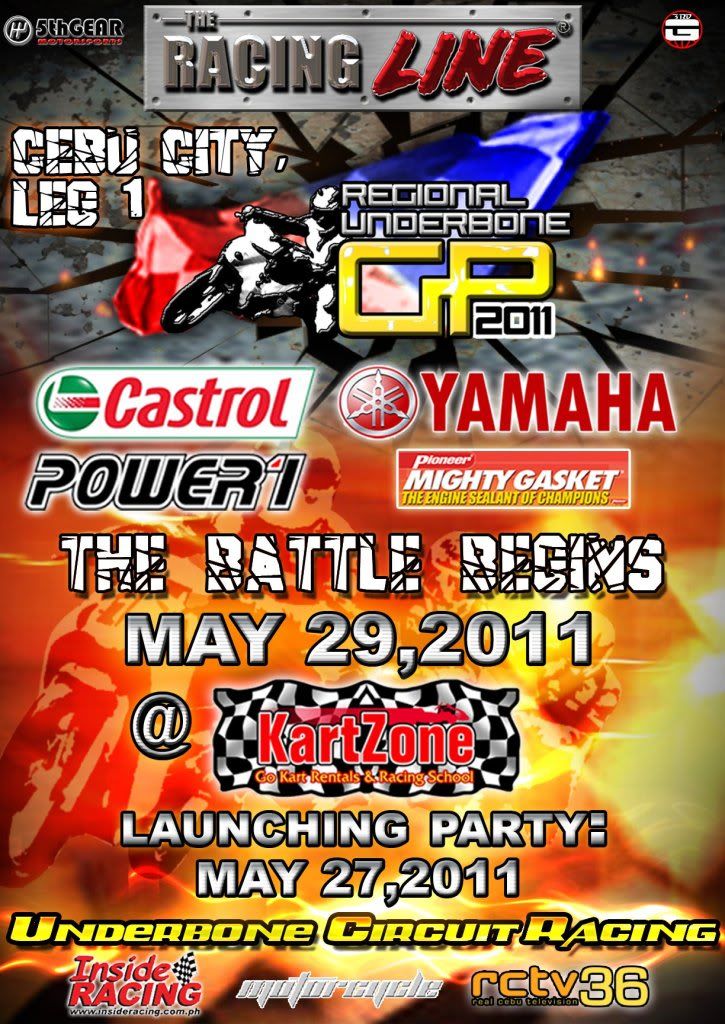 Underbone Tuner is powered by:


SHOEI & AGV Helmets: