Dont miss this exciting race in Danao City.
Registration is FREE.

Honda Motor World Underbone Circuit Racing
at Danao City Hall ( Danao City )
September 12, 2010

RACE CATEGORIES:
100-110 Superstock Beginners
125 Superstock Beginners
All Honda Beat Class
100-110 Novice Open
125 Novice Open

Schedule:
7:30 am - Registration and Practice
9:30 am - Qualifying and Time Trial
11:00 am - Heat One

Trophies and Cash Prizes Up for grabs.
There will also be special raffle prize, win
Special Honda Motor World Items like Jerseys,
Key Chains, Apparels and motorcycle accessories.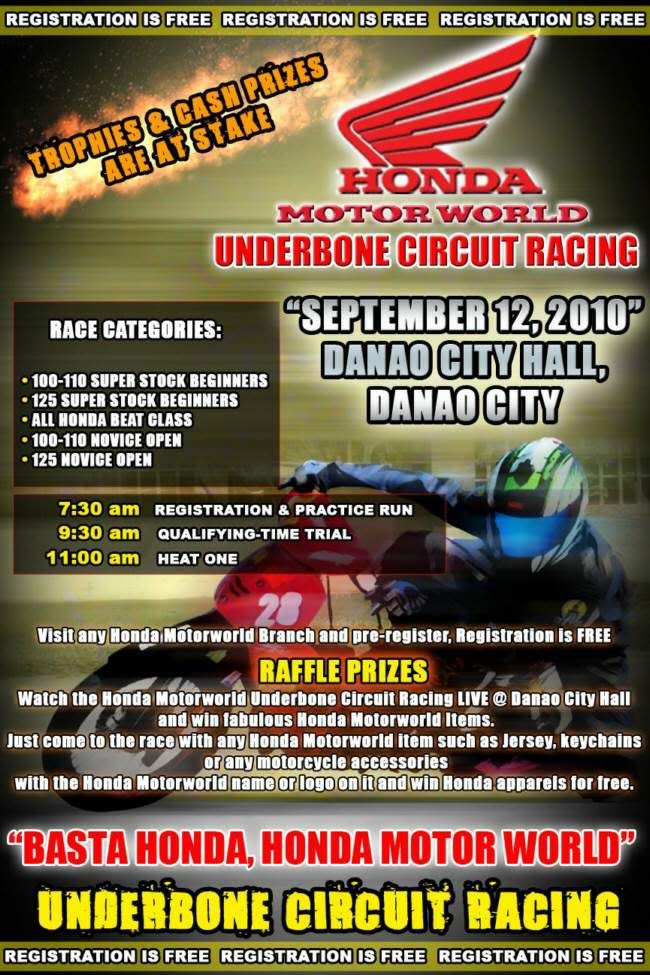 Underbone Tuner is powered by: