Brace yourselves as the racing series that started it all in the
queen city of the south. Be there as it kicks into high gear this June for its
kick-off Leg the OZR GP 2010.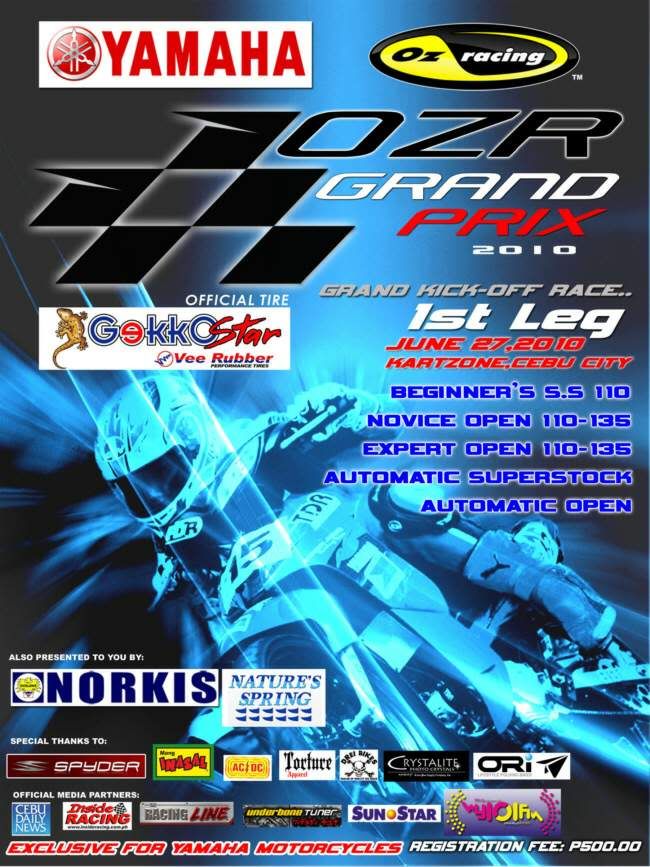 The Official Vee rubber tires are now available at OZR Main.

=====================================

INDEPENDENCE DAY-MOTO FUN RIDE

This coming June 12, 2010

Destination: Balamban
Time: 8:30-9:00am(departure time)
Assembly: IT Park Lahug
Moto: 200 cc up...
JUST EMAIL SIR ZANDRO FOR MORE INFO.