Photos by: Servillon Atillo, Jr.
Event Organizer
Team MAC Rider

2009 Lapu-Lapu Motorshow (Nov. 14, 2009 Saturday at GMC arcade Lapu-Lapu )

Scooter Category
Champion Yamaha Mio KOYMAK racing 93.5%
2nd Suzuki Hayate ZIPP racing 93%
3rd Yamaha Soul Pan Cycle Center 92.5%
4th Yamaha Mio I3R racing 92%
5th Yamaha Soul Re-An Enterprises 89%
6th Yamaha Mio I3R racing 88%
7th Yamaha Mio ACR racing 87.5%
8th Sinski Bigboy Arnel Ty 87%

Modified Category
Champion Yamaha Sniper ZIPP racing 94%
2nd Yamaha Sniper 3S racing 90.5%
3rd Honda Wave S ACR racing 89.5%
4th Honda Wave S KOYMAK racing 89%

Customized Category
Champion/1st runner-up Honda XRM 110 Re-An Enterprises 84.5%

Superstock Category
Champion/1st runner-up Striker 110cc Rick Raval 86%

Best Muse
Champion/1st runner-up Joylyn Baguio 3S racing 92%

Congratulations to all the winners and all the teams and participants of
the event. Congratulations to Servillon "Dodong" Atillo for the great
and well organized show.

More power to you guys.

The Show Bikes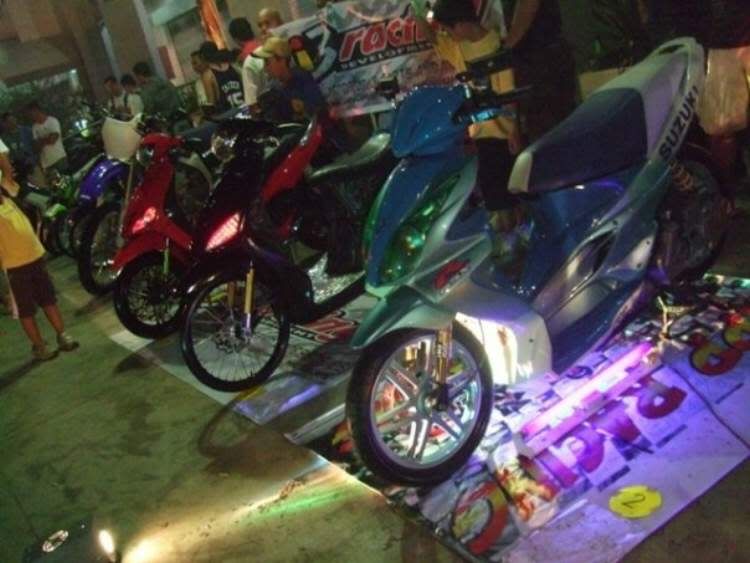 Koymak racing with Pan Cycle racing
Honda Wave S of KOYMAK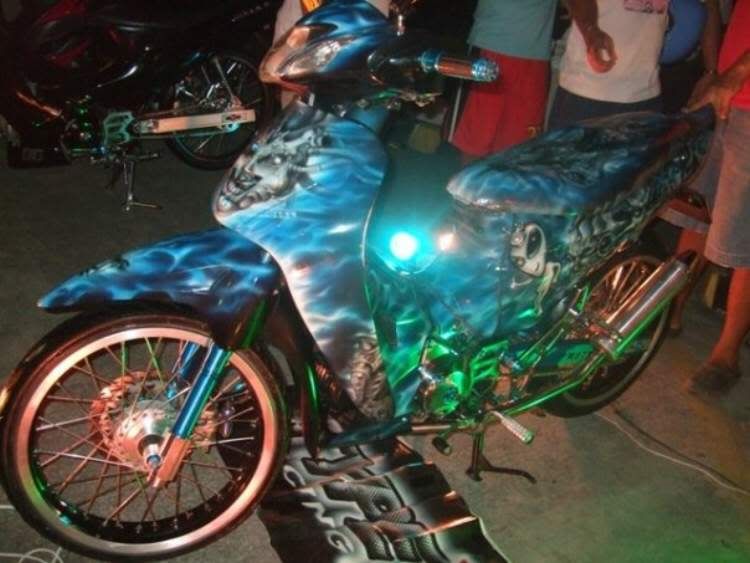 Awarding of Slow Riding champion with Ferry (Muse) and Dodong (Host/Organizer)
Show Bikes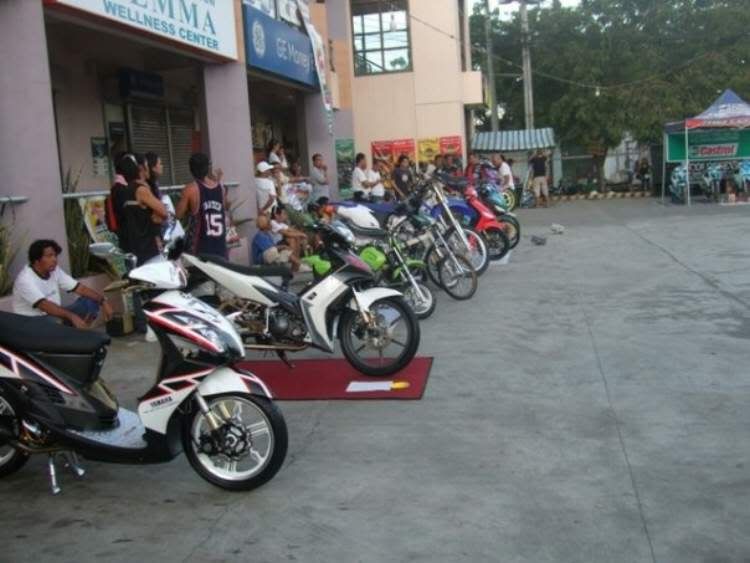 Yamaha Mio of KOYMAK with Dodong (Event Organizer)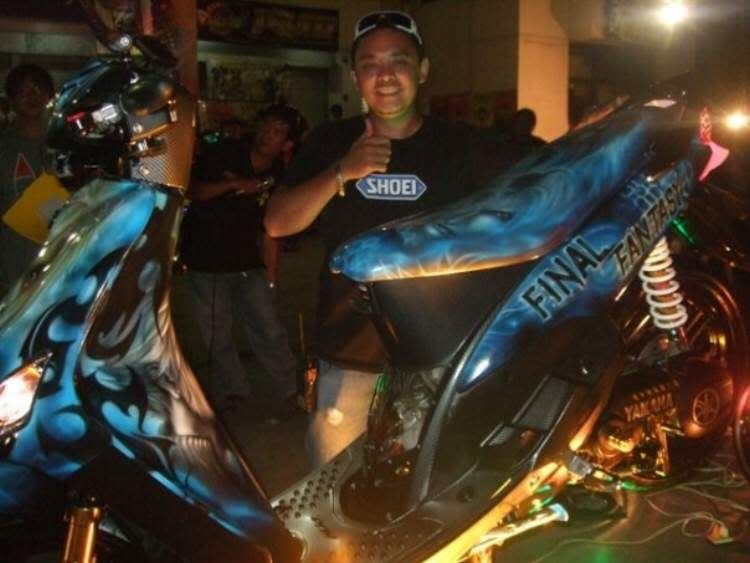 Yamaha Mio of I3R 2ndentry
Team Mac Racing Bikes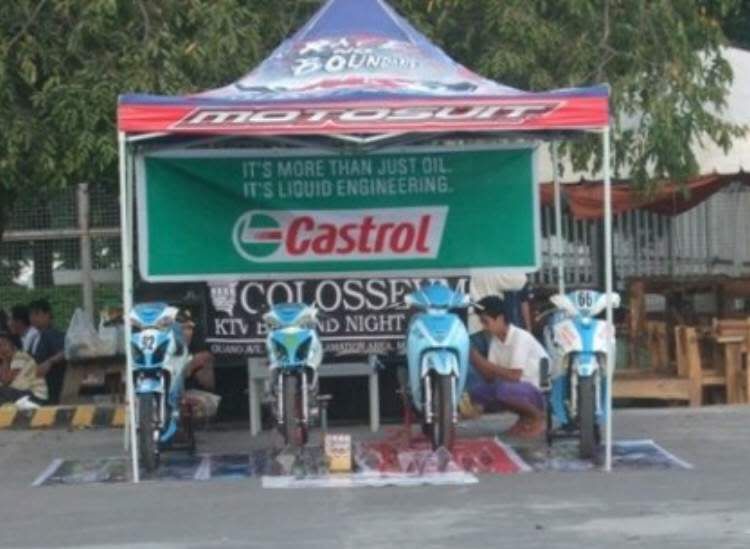 Suzuki Hayate of Zipp racing
Koymak racing with Pan Cycle racing
Yamaha Sniper of 3s racing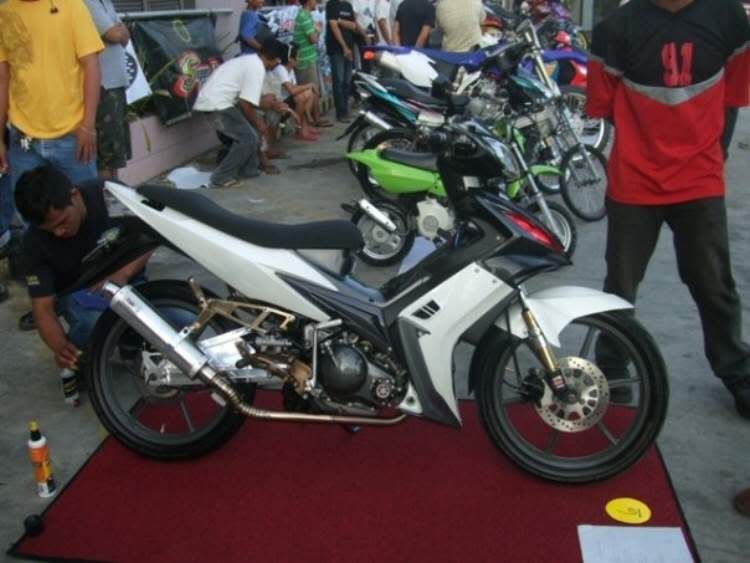 Yamaha Mio of I3R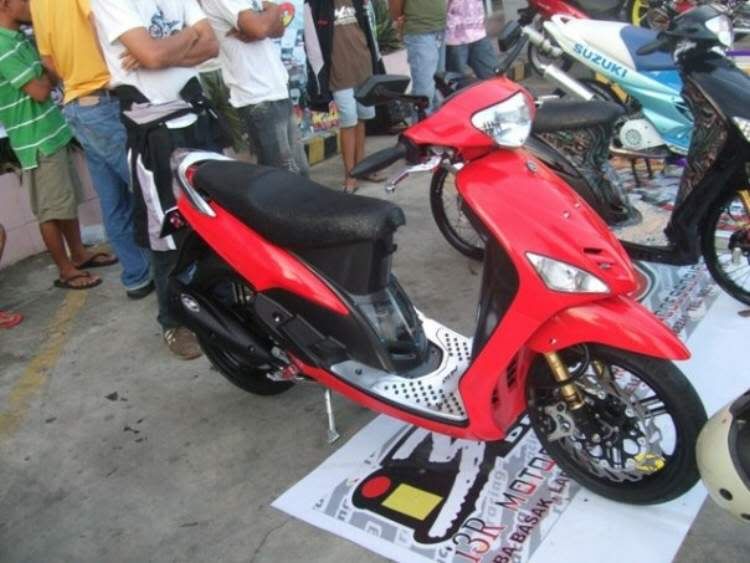 Yamaha Sniper of 3s racing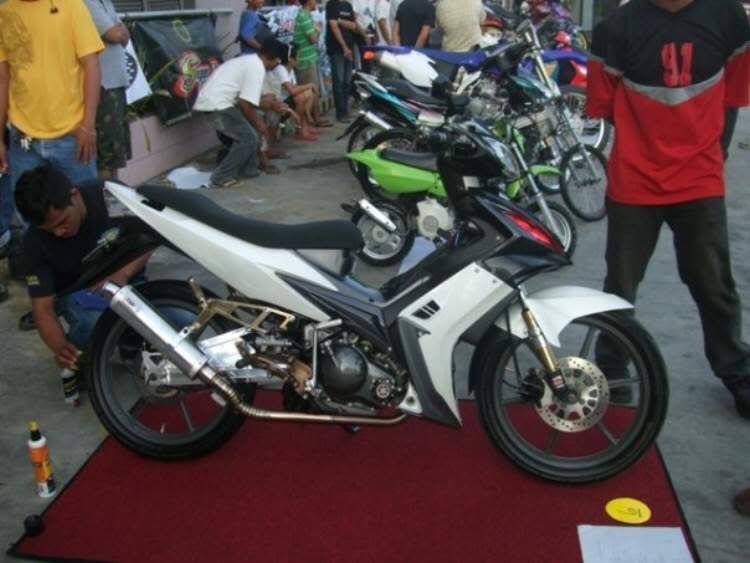 Yamaha Mio of Pan Cycle Center
Yamaha Mio of ACR racing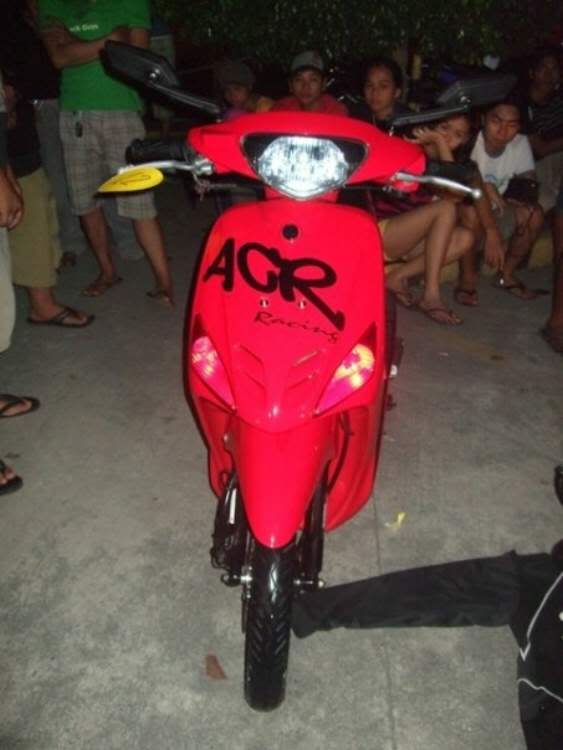 Yamaha Sniper of Zipp racing
Yamaha Sniper of Zipp racing