Blitzkrieg is a German compound literally meaning 'lightning ', but in context
blitz(schnell) (literally: lightning-fast) is a synonym for rush, quick or
fast offensive attack.
Ever since his impressive debut on the 1st leg (Novice Open) where he got
second place behind Jp Gado, Bobby Mencias would bounce back hard and totally
change how teams and riders prepare for each race. I remember him saying how
he hated 2nd place and that he would come back stronger, faster and much more
dangerous. Immediately right after the race he would make his preparations that
would propel him to underbone racing glory.
He was the catalyst that brought fire into the competition, he came like a
relentless tidal wave and would go on to challenge the top riders of Cebu. He
would go on to shake the very core of the Novice and Expert Open categories.
He immediately sparked an exciting rivalry between Zandro Fajardo. This rivalry
brought the suspense and excitement to the race that drove underbone racing fans
to a frenzy.
He emphasized the importance of hard work, discipline, physical and mental
preparation together with research in engine preparation. He was a perfect
role model for new upcoming riders. He was ever so humble and always open to
share advice to new riders.
Below are his achievements in the OZR Cup 2008 Season.
1. Expert Open 2nd Place for Season Championship
2. Novice Open Season Overall Champion
3. Super Motard Open 1st Place Final leg
Highlights and breakout performances:
1. OZR Cup 2008 2nd Leg Double winner Expert and Novice Open
2. OZR Cup 2008 3rd Leg Double winner Expert and Novice Open
Watch-out for the Blitzkrieg in action in the OZR Cup 2009 Racing Season.
Team BMR Norkis Yamaha
The Intense Rivalry on the track between Zandro Fajardo and Bobby Mencias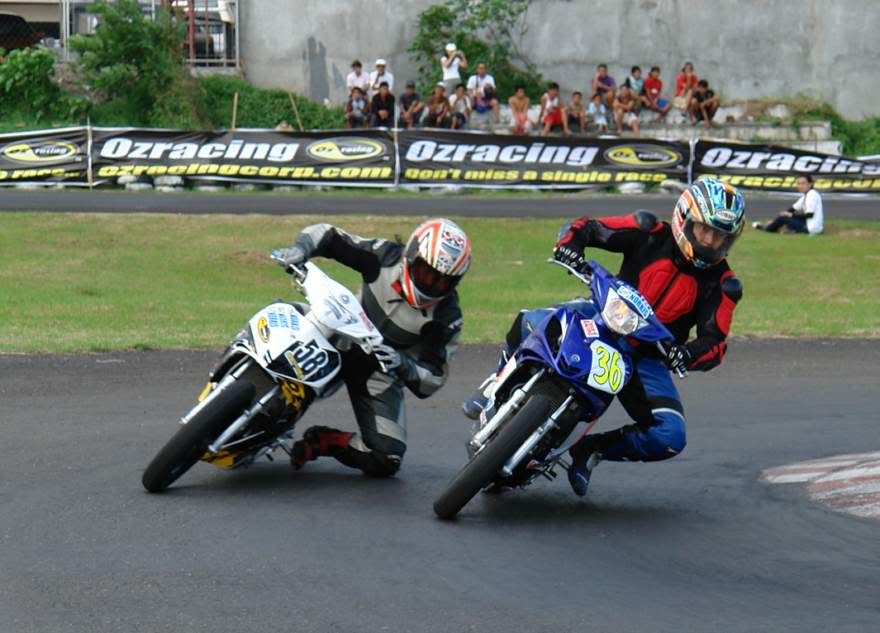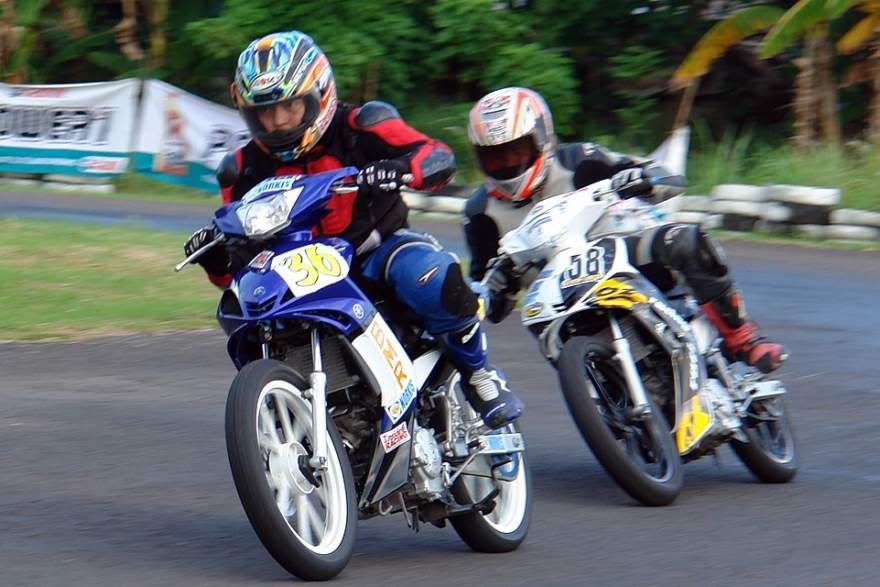 Bobby Mencias setting the track on fire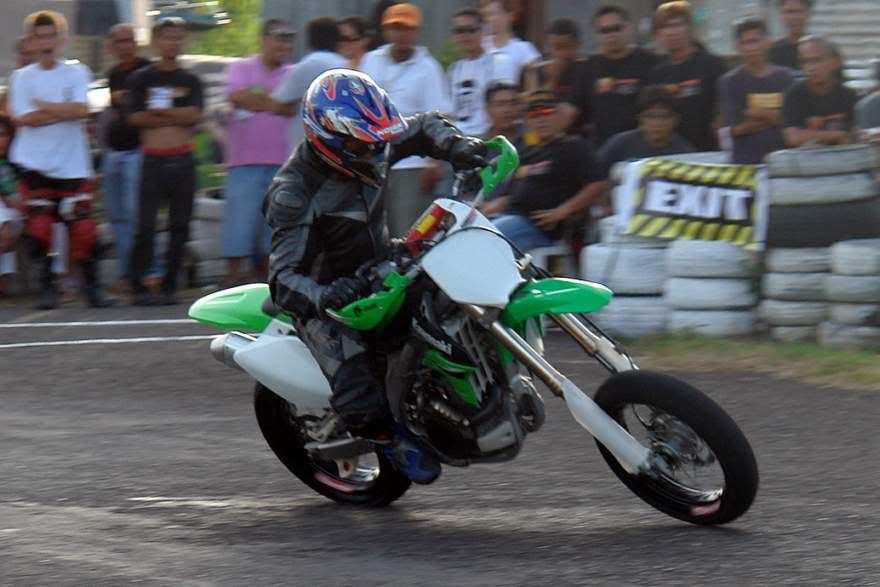 Bobby Mencias, Genie Faelnar and Robbie Enriquez
Bobby Mencias sporting denims during the first leg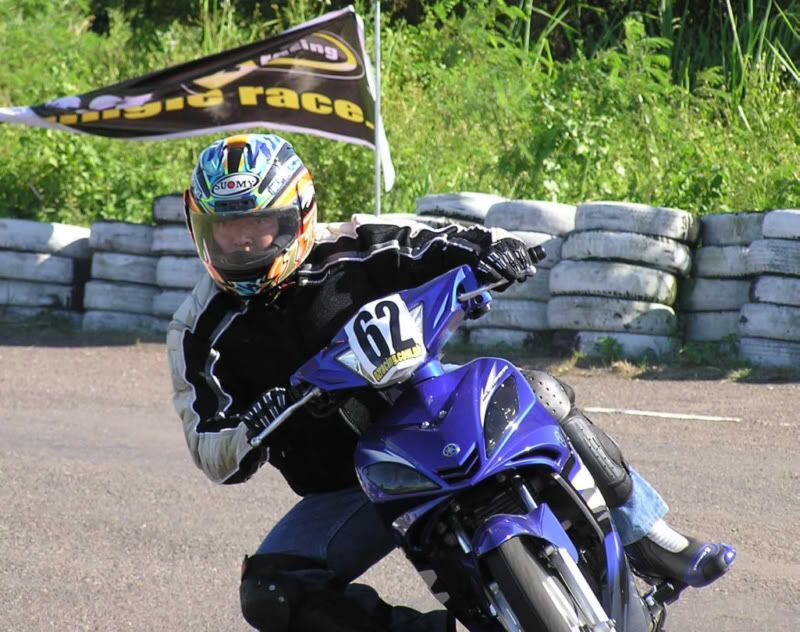 Bobby Mencias crashes during the Final Leg Novice Open

Bobby Mencias in full battle gear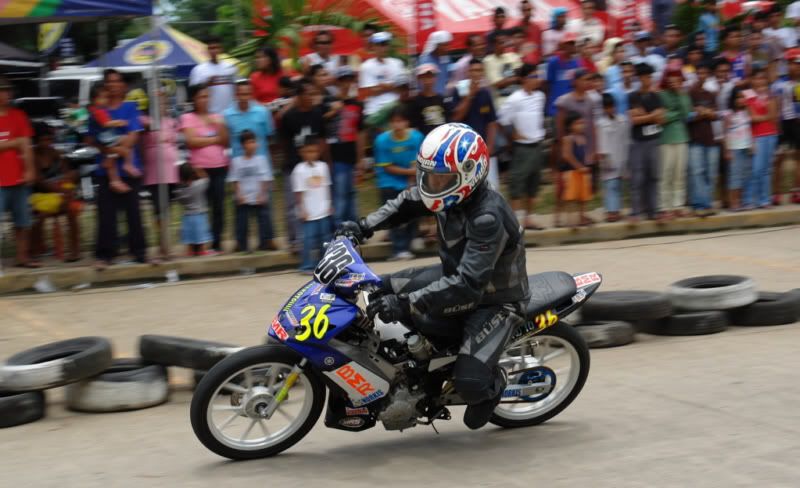 The loyal steed of the Blitzkrieg
Bobby Mencias hammers down on the straights