Supermoto or motard racing has been steadily rising to popularity in the Philippines. Due to the high prices of parts for motard conversion for pure enduro bikes, a lot of supermoto fans resort to modifying their underbones into motard mode.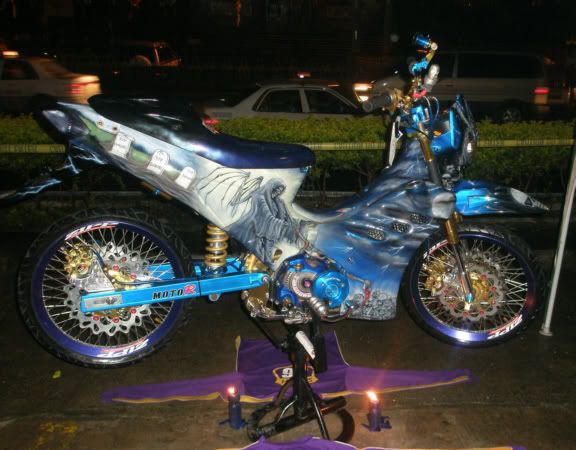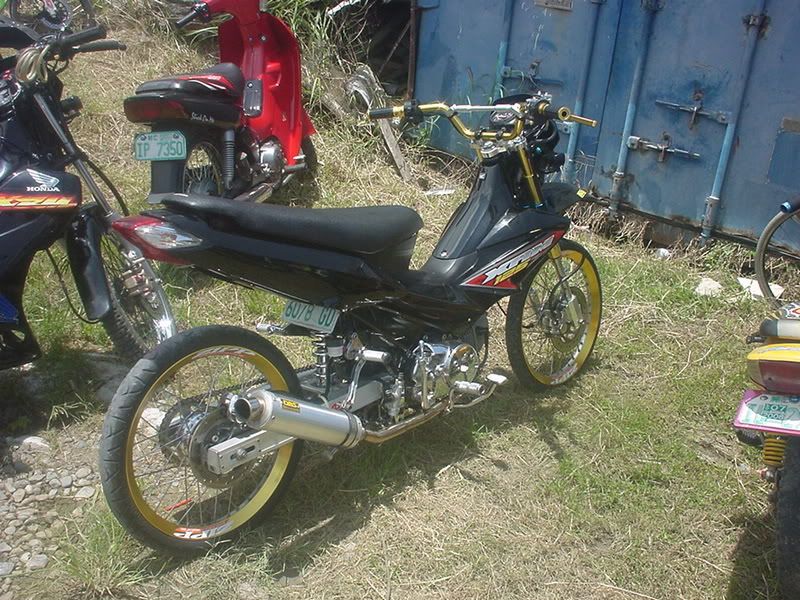 src="http://pagead2.googlesyndication.com/pagead/show_ads.js">
The favorite platform would be the honda xrm, but some underbone enthusiasts push
mods to the limits just like the bike show winner wave125 converted into motard. Even Suzuki Raiders are getting into the scene.
Modifications vary, you start with the rims ( like ZIPP, Okimura and Rideit ) then
the motard front fender, then the enduro handle bars. For those who have a big budget
they include inverted forks and mono-shock conversion.
All in all motard mode is really suitable for philippine road conditions 3/4 tarmac
1/4 dirt off-road.