Remember the RUSI 125-150 Motard that we featured a few weeks ago?
Well its back with some really cool upgrades. Check-out the pics we took on
the recently concluded Shell Advance Bike show. I hope you enjoy the pictures.
New Key Features:
Honda CRF 150 Upside-down forks, New Airbrush art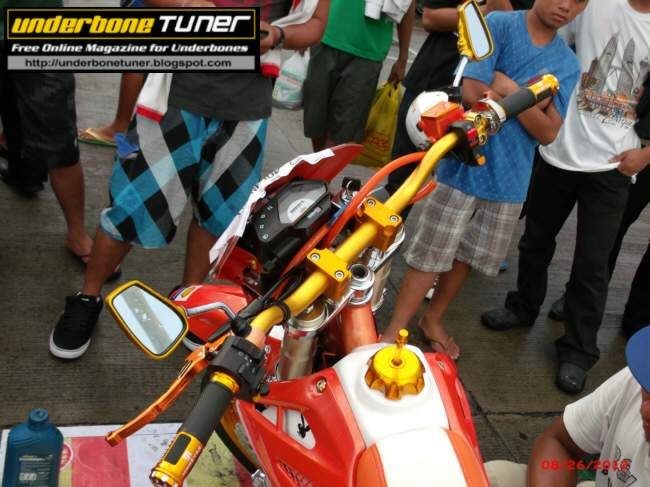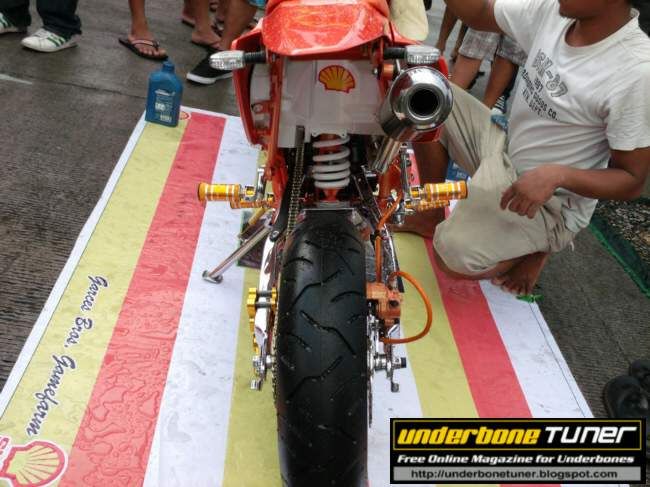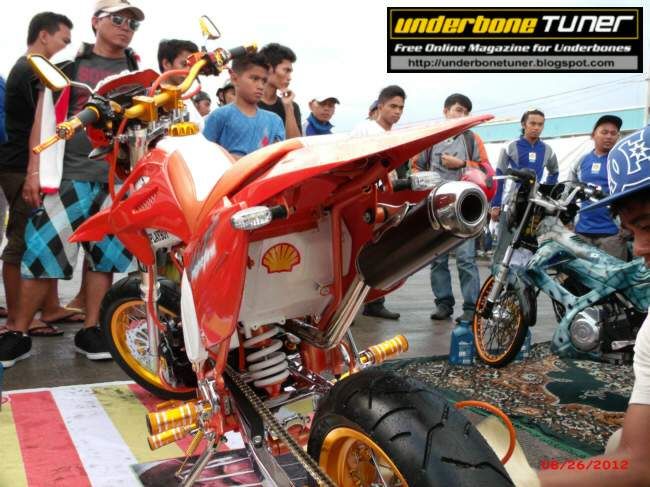 The crew behind the bike.