Welcome to Underbone Tuner
Underbone tuner is a free online magazine for Underbones, Scooters, Backbones and occasionally we might squeeze in a big bike or two . We have been covering small motorcycles modifying culture for over 8 years already and still counting. We have the latest updates/news on motorcycle racing events from all over the country such as circuit, motocross, flat track, endurance, trail and supermoto. We cover motorshows from all over the country. We cover the latest bike launches and the latest trends in bike modifying culture.
But at the core of Underbone Tuner is the bike modifying / customizing culture. We scour the country for the best motorcycle builders/modifiers. We feature the owners of these amazing bikes and the talented teams and individuals behind these bikes. We give you the story behind those builds and hopefully we inspire others to keep this fascinating culture alive.

This website is dedicated to all motorcycle enthusiasts, this our life, this is our passion, this is who we are. We may be riding different bikes but we share the same fascination and love for motorcycles. We are all brothers in two wheels.

Saturday, May 26, 2012
Posted by

Arnel B. Santos-Ynigo
at 8:41 PM
No comments:
Links to this post

Check-out one of the eye-popping creations by the scooter & underbone modification masters in Tondo - Jun Shop. Check-out the custom built swing arm, & super wide tires.
Posted by

Arnel B. Santos-Ynigo
at 8:35 PM
No comments:
Links to this post

One of the much awaited bikes scheduled to hit our shores is the all new
Bajaj Pulsar 200 NS or the Rouser 200 NS (Naked Sports). While everybody
in India was making utility bikes for business or the daily commute.
Bajaj opted to go against the grain and blaze their own path hence
the Pulsar line was born.
The 2012 Pulsar/Rouser 200 NS is poised to topple the mightly FZ16 which
is currently on top of the food chain in the bikes on its category. Combining
cutting edge technology, agressive styling, power, head turning
features and affordability. Its a bike that will give a lot of trouble to
the bikes on its class.
After a very successful campaign riding on the Rouser 135 which is enjoying
solid sales the new Rouser 200 NS will push Bajaj to the next level.
Bajaj Pulsar/Rouser 200 NS Key Features:
- Front and Back disc brakes.
- Pulsar/Rouser 200 NS takes only 3.61 secs to reach the 0-60 kph speed.
- Has 4 valve compression technology
- Features triple spark plug technology (main plug on the top and the other two plugs at the side.)
- 199.5 cc
- 12 litres fuel capacity
- wheel size is 100/80 – 130/70 mm.
- Top Speed at 136kph.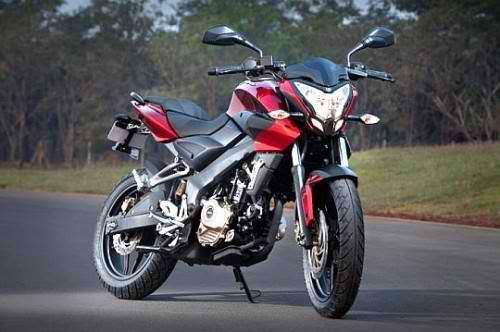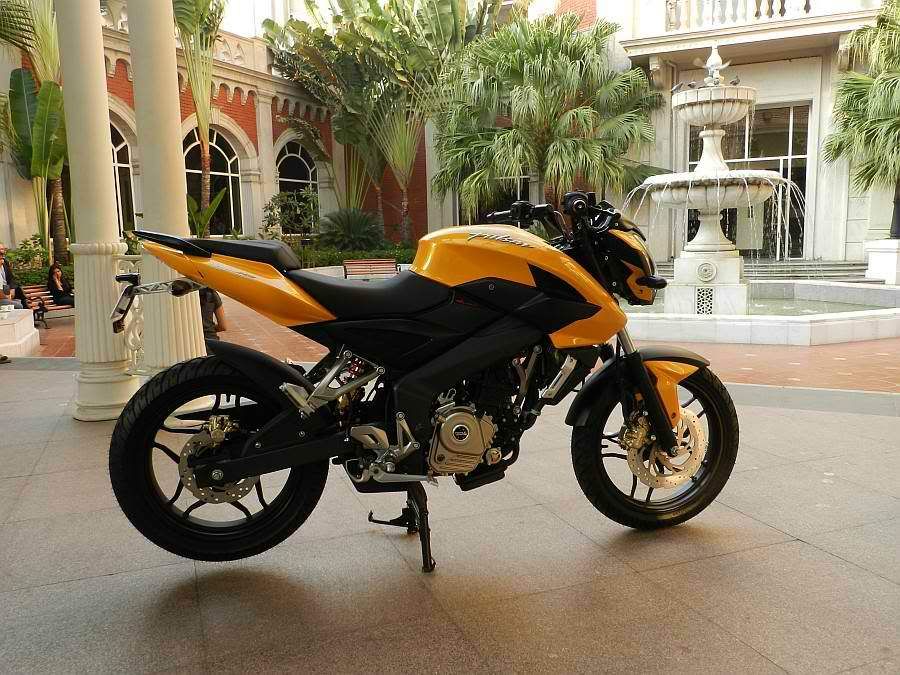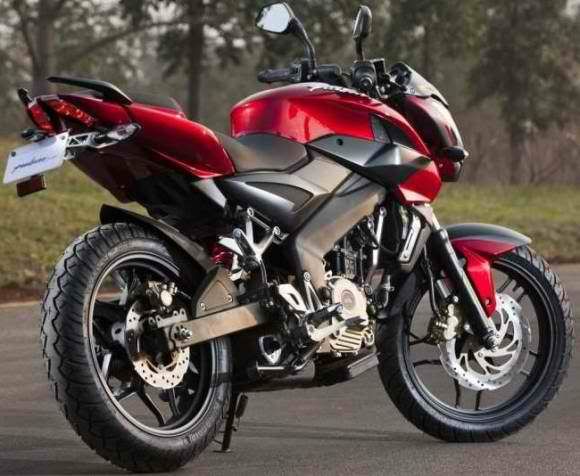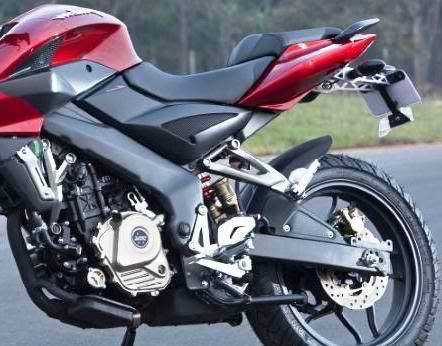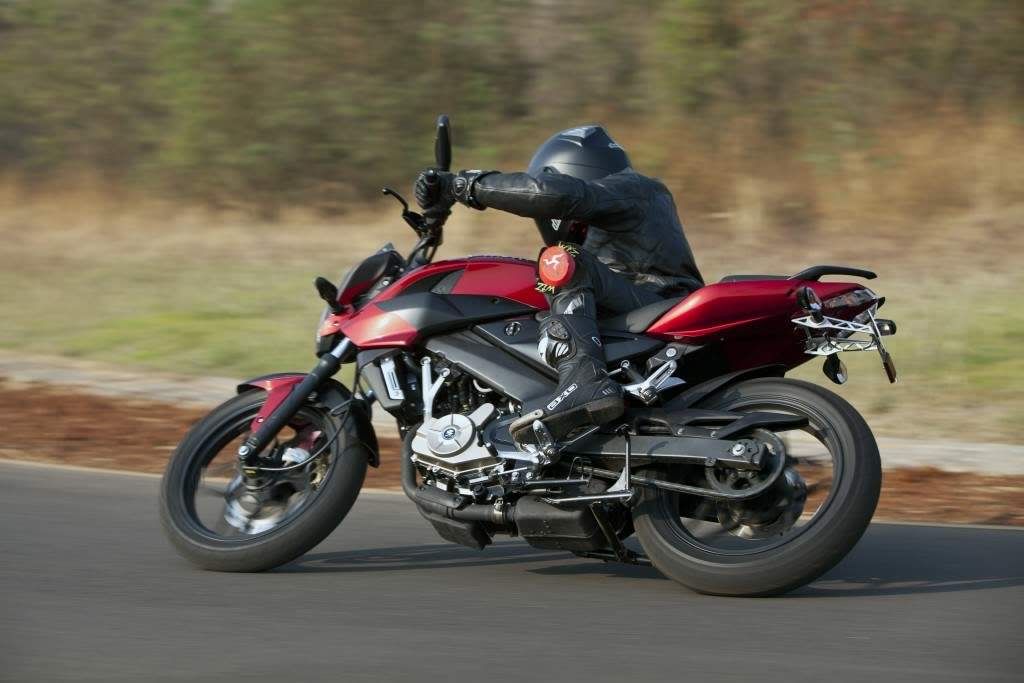 Posted by

Arnel B. Santos-Ynigo
at 8:24 PM
1 comment:
Links to this post

Thursday, May 17, 2012
Mark your calendars next month for one of the biggest bikes shows in Cebu.
The Toledo Bike Fest 2012.
Cash Prizes and Freebies from Inside Racing Magazine and Underbone Tuner
await the winners. There are a lot of prizes to be won more news to come
in the following weeks from the Organizers Cebu Pro Elite Bikes. So stay
tuned at Underbone Tuner for new information and developments.
Location Map
Event Layout
Posted by

Arnel B. Santos-Ynigo
at 5:51 PM
No comments:
Links to this post

Posted by

Arnel B. Santos-Ynigo
at 5:44 PM
No comments:
Links to this post

Suzuki opens up the summer season with its
high octane action packed Race Wars Regional
Drag Racing Series. Drag racing teams from all
over Cebu and the nearby regions were in attendance
ready to battle for drag racing supremacy in
the Visayas region.
The race was held in Talisay City last April 15, 2012.
It was organized by PEAK SUMMIT headed by its race
director Neil Labrador. Suzuki, Phoenix Cyclo Max,
and the Talisay City Sports Commission had 6 action
packed categories in store for drag racing fans
who came a long way to witness the best Drag Racing
teams in the Visayas area as they battle it out
on the quarter mile.
RACE RESULTS:
RAIDER 150
1st Pedere, Jeffrey
2nd Orbiso, Michael
3rd Alivio, Aldrin
SUZUKI SCOOTER
1st Fernandez, Alex
2nd Petalcorin, Emmanuel Kit
3rd Ochea, Troy
STREET MODIFIED UNDERBONE
1st Borden, Eduardo
2nd Alivio, Emmanuel
3rd Orbiso, Michael
OUTLAW CLASS
1st Alicaya, Jhonly Davo
2nd Intaligando, Michel
3rd Pedere, Jeffrey
SCOOTER AUTOMATIC
1st Cabrera, Marlon
2nd Mejares, Tomas
3rd Blanco, Andrian John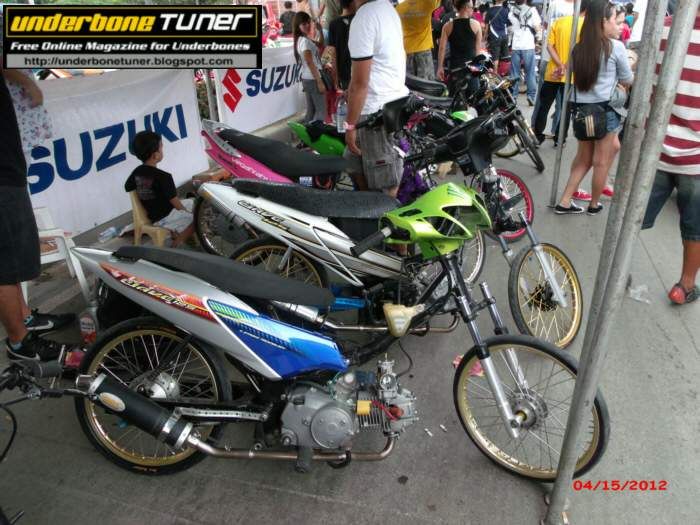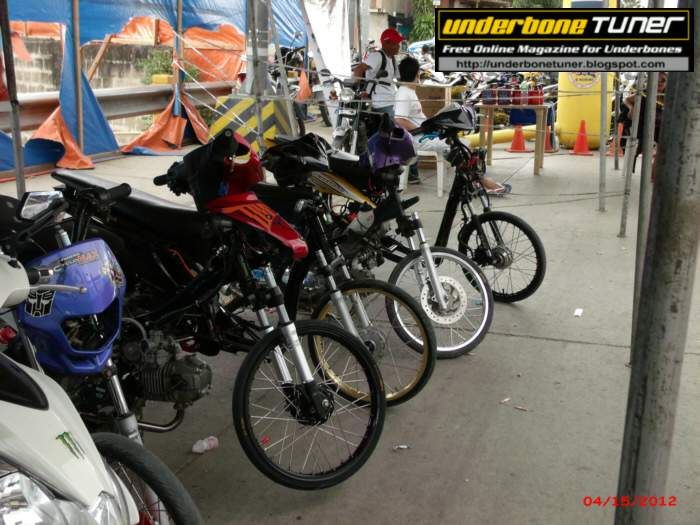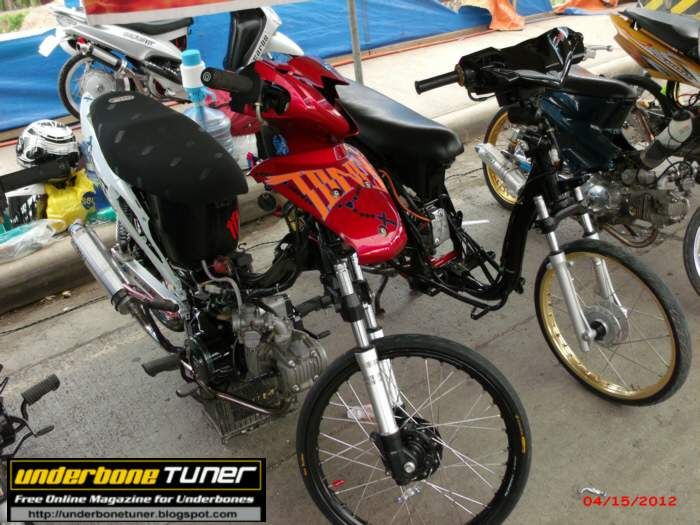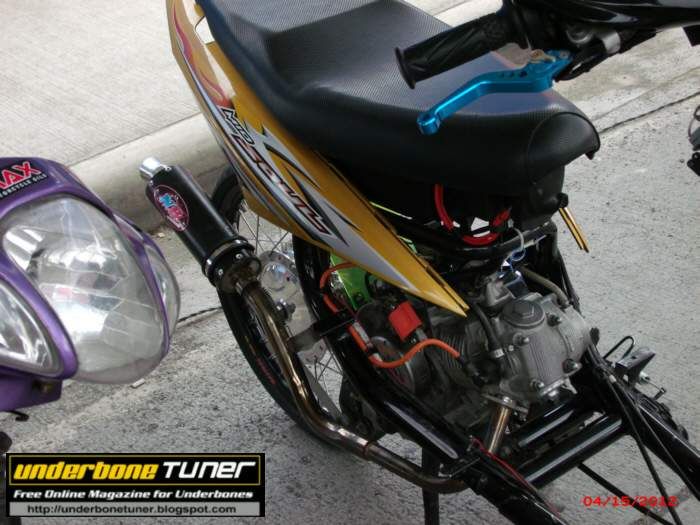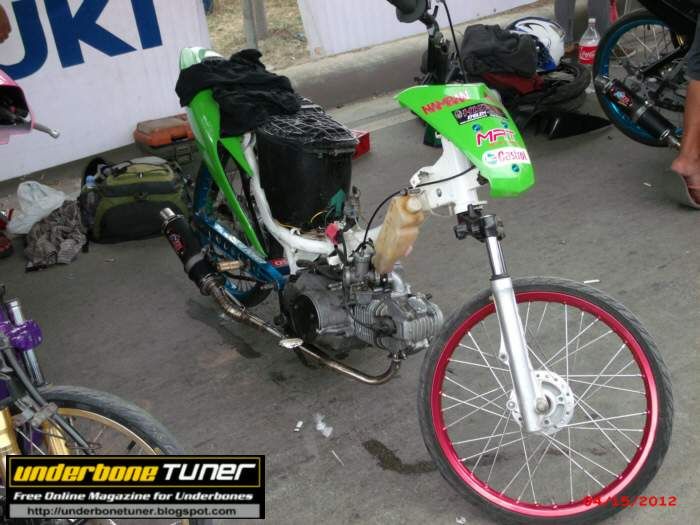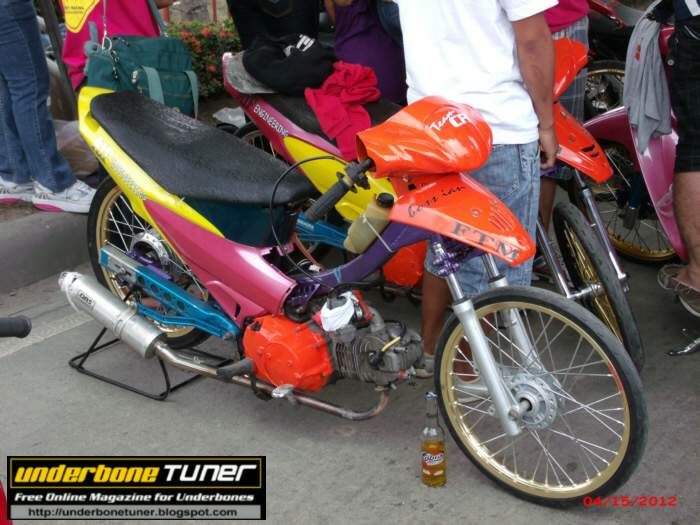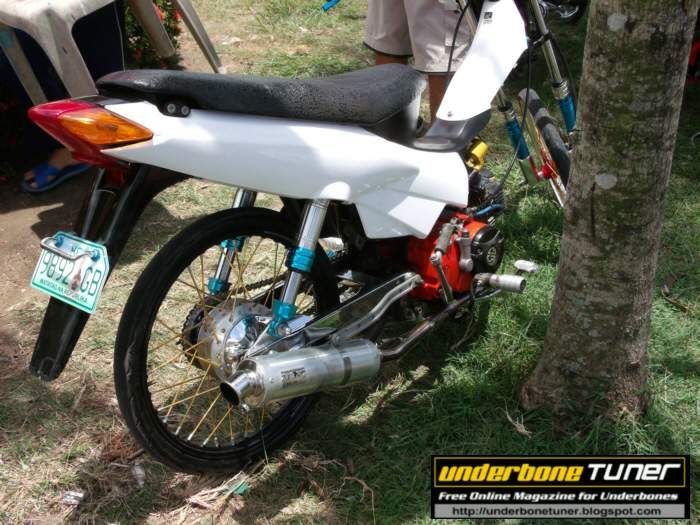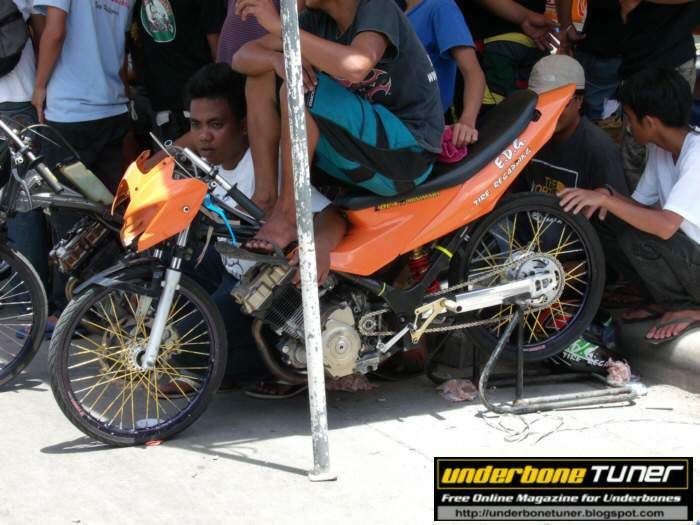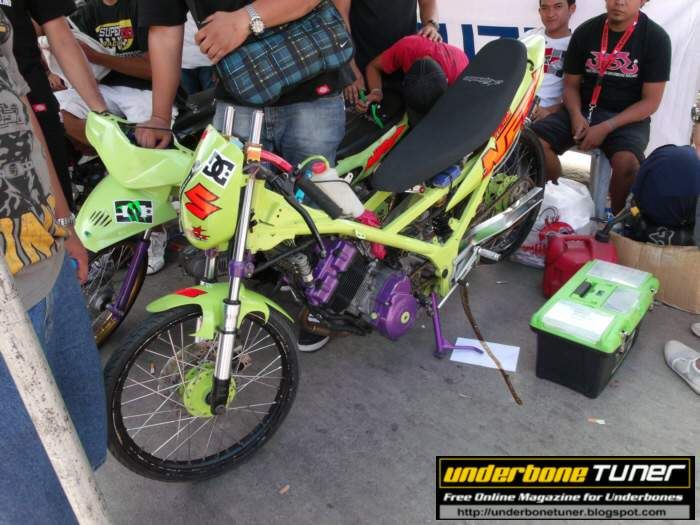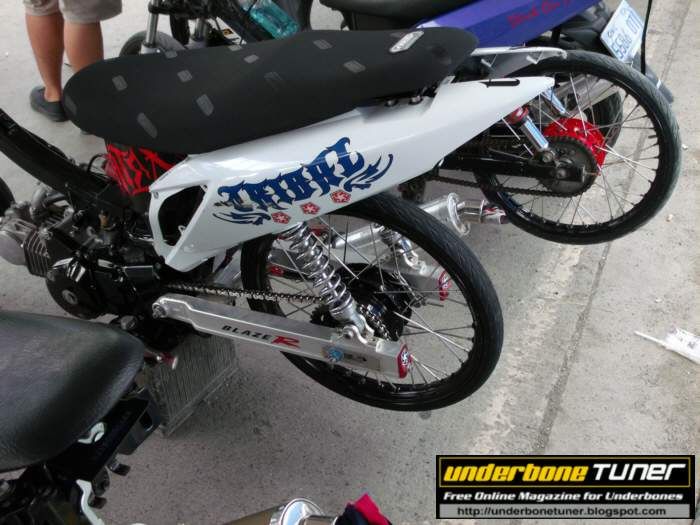 Posted by

Arnel B. Santos-Ynigo
at 7:39 AM
No comments:
Links to this post

underbone tuner trends
underbone racing, underbone racing parts and accessories, scooter racing, scooter racing parts, accessories, racing kits, underbone circuit racing, underbone dirt racing, motocross, bikeshows, mtrt, dbs, yamaha fz16, honda cbr150, takegawa, rextor, skydrive, 150cc, klx150, nob1, dbs, racing boy, underbone motorcycles, underbone parts, xrm motard, supermoto, motard, underbone motorcycle & custom accessories, customized underbones, customized scooters, underbone racing parts, underbone drag racing, scooter drag racing, mtrt racing parts, racing cdi, drag racing, dirt rally cross, underbone race results, bike show results, drag race results, underbones, philippines, underbone racing news, Yamaha SZ-16, Yamaha FZ16, Yamaha Vega Force, Mio Soul, Suzuki Raider 150