110-125 Superstock Beginners
1. RJ Comendador - NCX Racing
2. Janjan Lim - Team CYRUS
3. Louie Chan - Suzuki Phoenix Cyclomax BMR Racing Team
Automatic 4t Beginners Class
1. David Tan - Team Titan
2. Galvin Tan - Team Titan
3. Louie Chan - Suzuki Phoenix Cyclomax BMR Racing Team
Novice 130 Open Underbone
1. Zac Lyndon Caneda - CRT
2. Ranran Sayam - DSM-CRT
3. Kimhiro Fujieda - Team Titan
Novice 160 Open Automatic 4T
1. Zac Lyndon Caneda - CRT
2. Marcelino Batulan - Mackyworx-SkutGarage
3. Ricky Banzon - Mackyworx-SkutGarage
Intermediate Expert 130
1. Gary Caneda Jr. - Honda Motor World Racing Team
2. Mario Borbon - Suzuki Phoenix Cyclomax BMR Racing Team
3. Peter Gjengaar - Honda Motor World Racing Team
Intermediate Automatic 4T Open
1. Lyndon Requilme - Honda Motor World Racing Team
2. Gary Caneda Jr. - Honda Motor World Racing Team
3. Mario Borbon - Suzuki Phoenix Cyclomax BMR Racing Team
Intermediate 4-Stroke Open
1. Lyndon Requilme - Honda Motor World Racing Team
2. Mario Borbon - Suzuki Phoenix Cyclomax BMR Racing Team
3. Jes Louie Vega - Honda Motor World Racing Team
Photos by: Arnel B. Santos-Ynigo
110-125 Superstock Beginners Class winners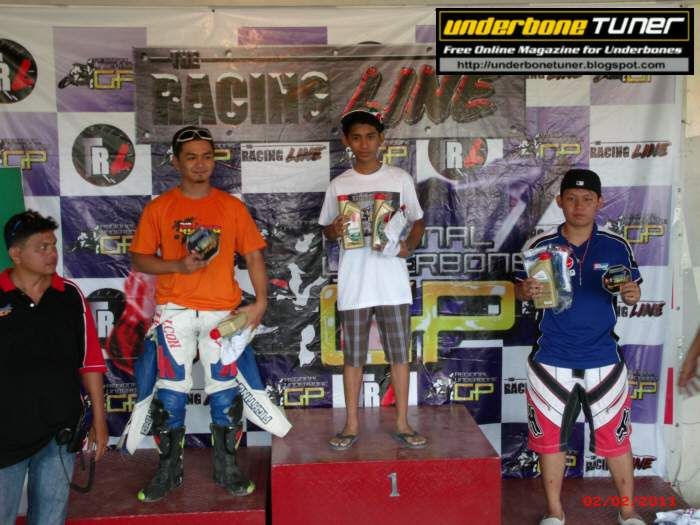 Automatic Beginners Class Winners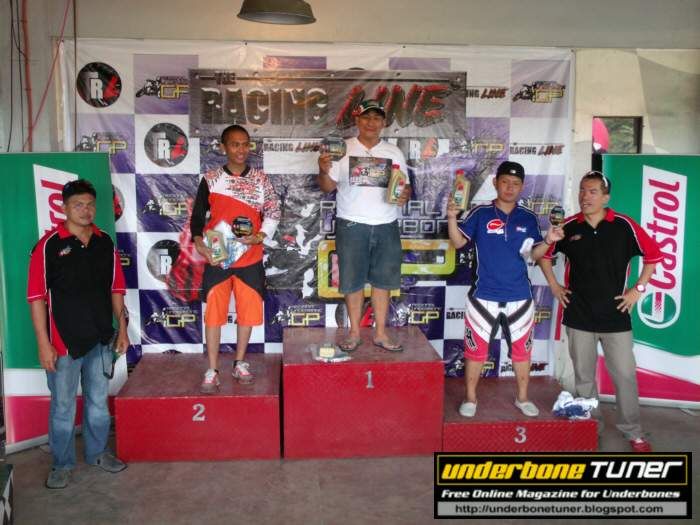 Novice Underbone 130 Open winners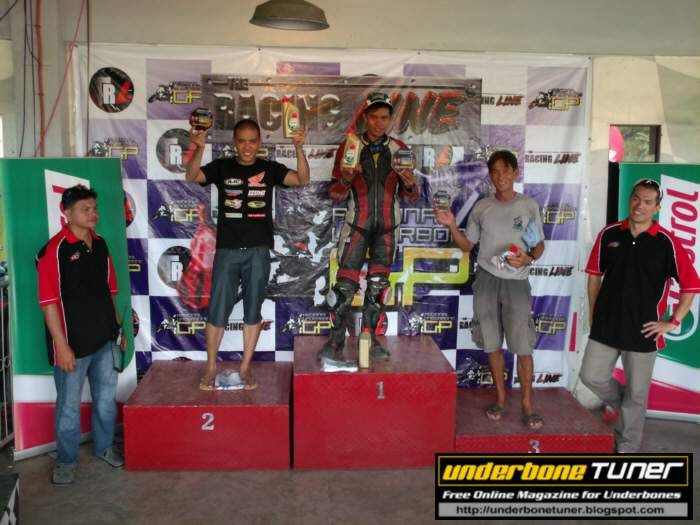 Novice Automatic 4T 160 Open winners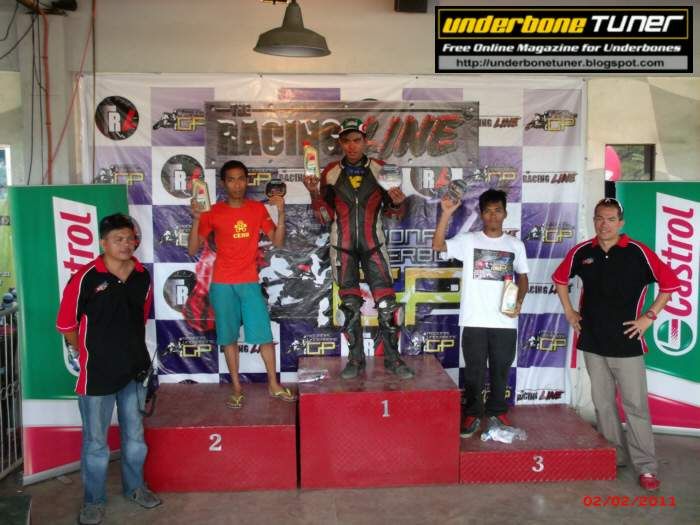 Intermediate Expert 130 Open winners
Intermediate Automatic 4T Open winners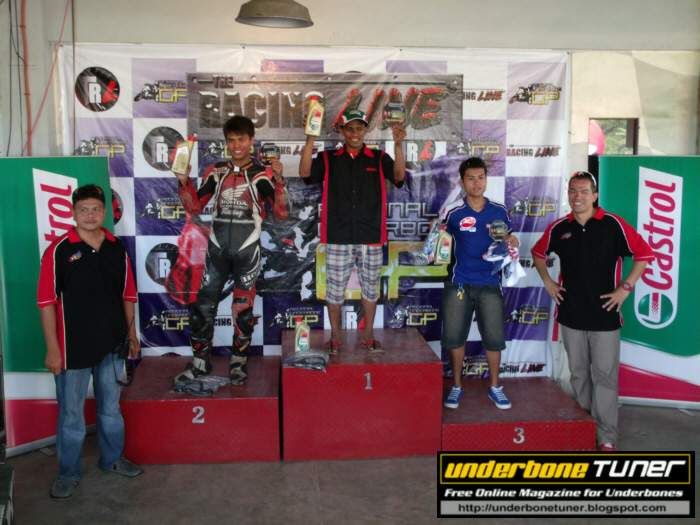 Intermediate 4-Stroke Open winners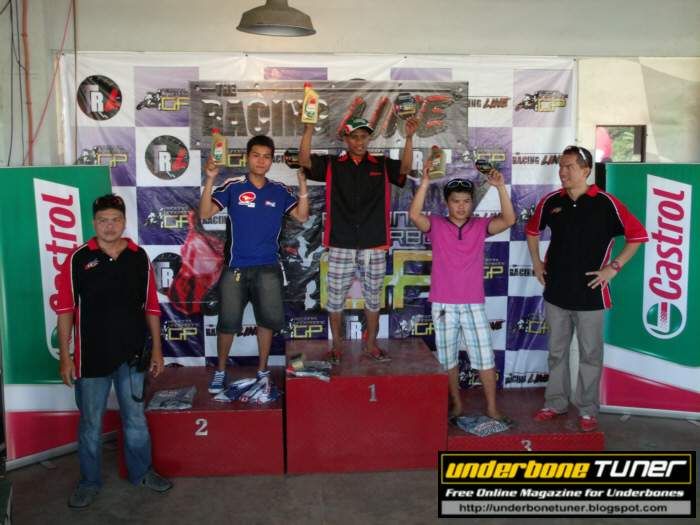 Keken Cabahug had an impressive run battling for the top spot before eventually
exiting the race due to engine trouble.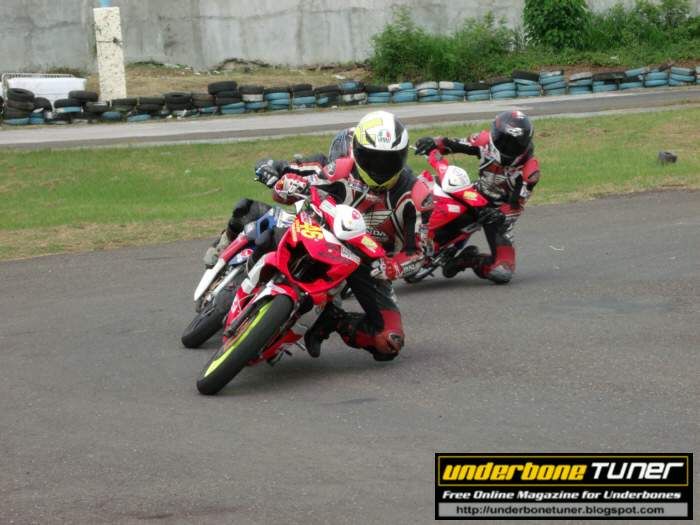 The fastest men on the grid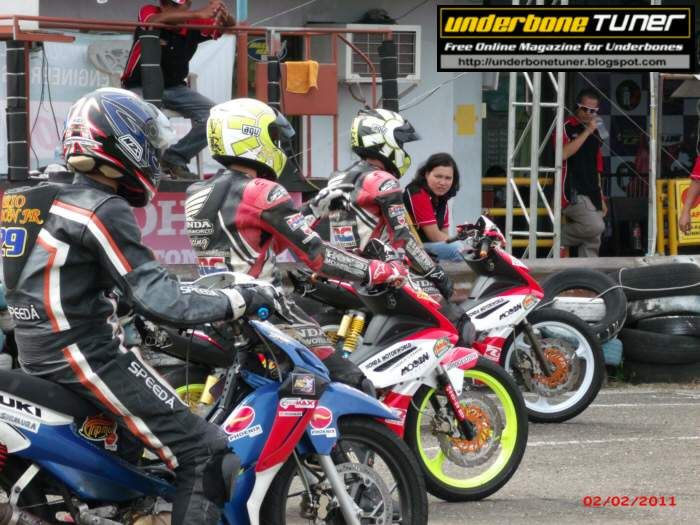 RJ Comendador of NCX Racing enroute to top finish in Beginners Class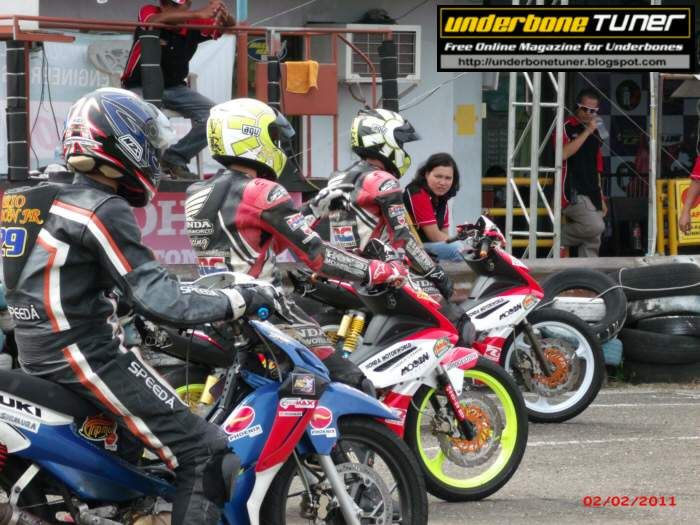 One of the crashes that caught our camera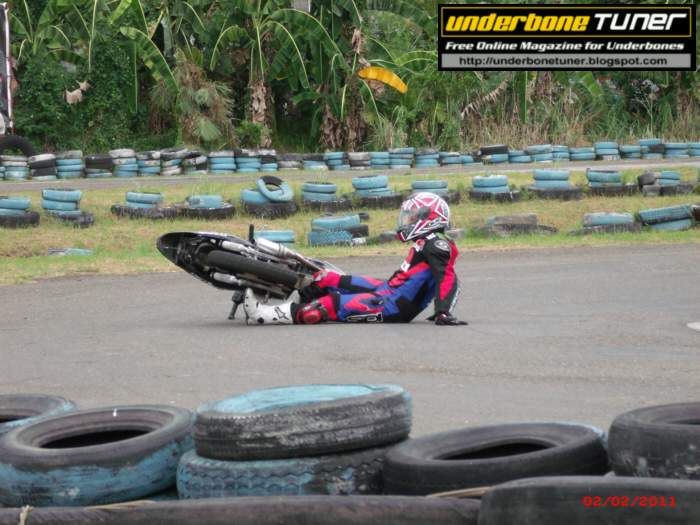 Ranran Sayam on the grid
Mario Borbon crashes hard on the middle rounds but he goes on to bag
two 2nd place finishes and one 3rd place in the open classes, he certainly
lives up to his monicker Super Mario. Thats how tough he is.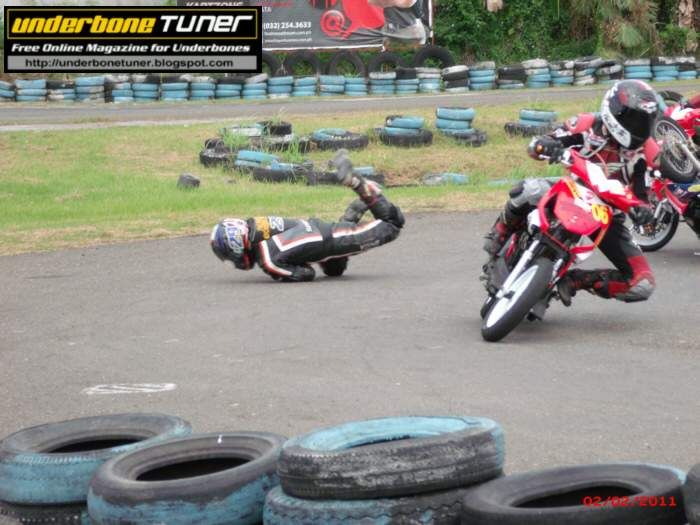 David Tan of Team Titan enroute to top finish in the Automatic Beginners class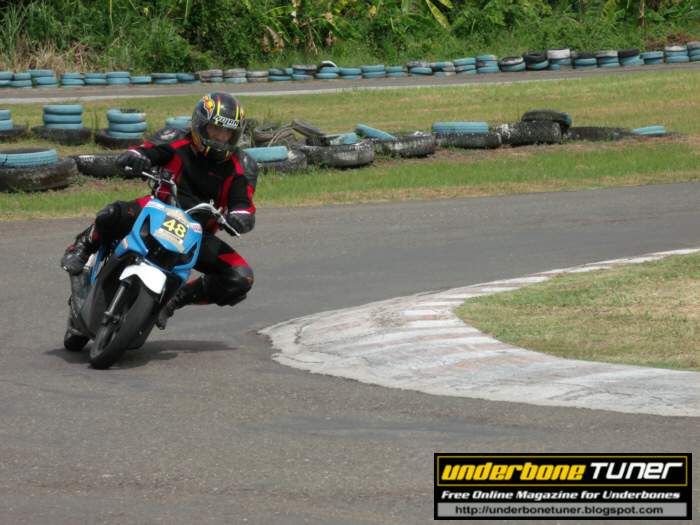 Za Lyndon Caneda of CRT on the grid