Check out this 3-Wheeled Scorpion bike custom made by Kamigawa Racing Motorcycle shop
in Lahug Apas. They are headed by mechanic extra ordinaire Ed Borden. Their shop
built this bike from the bottom up. Its still a work in progress but it already looks
amazing.
Check-out those beefy lowprofile multicab tires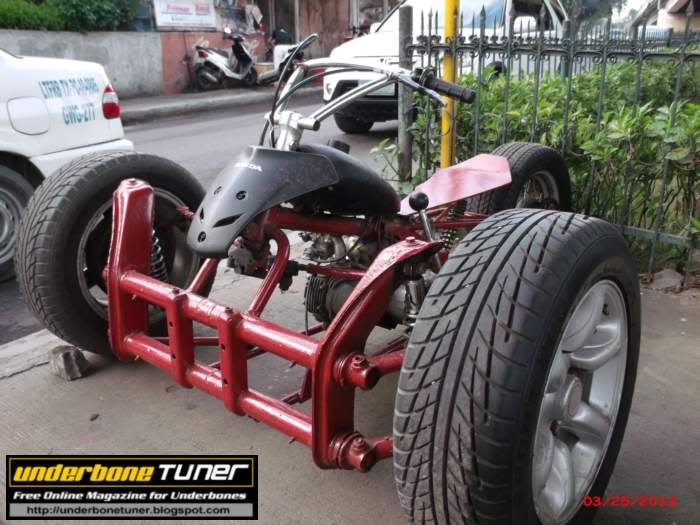 Check-out the bobber suspension, this will look even amazing if put it YSS
adjustable shocks.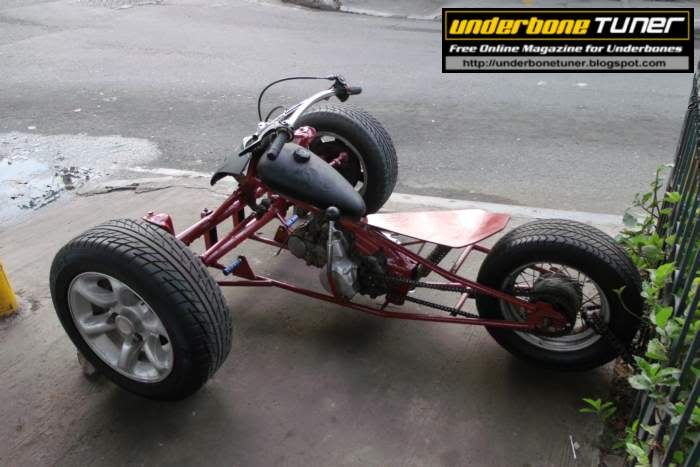 Custom made handler bars for a laid back riding position
Check-out those car shift knobs, i cant wait if they put in some MOMO led shift
knobs.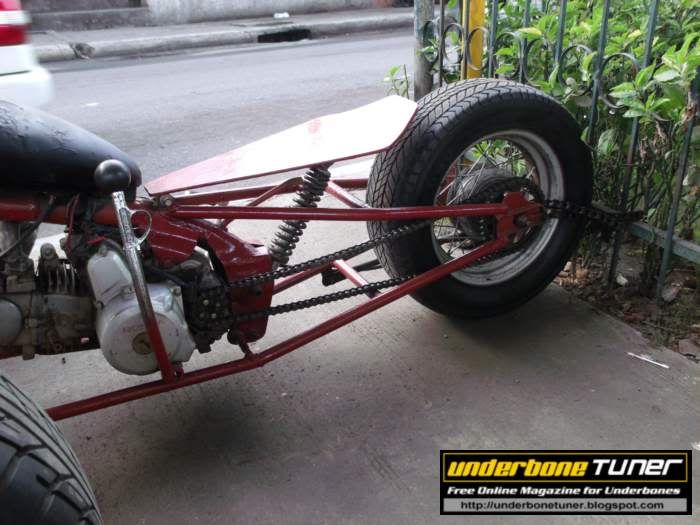 Yes your looking at a Wave 125 chest plate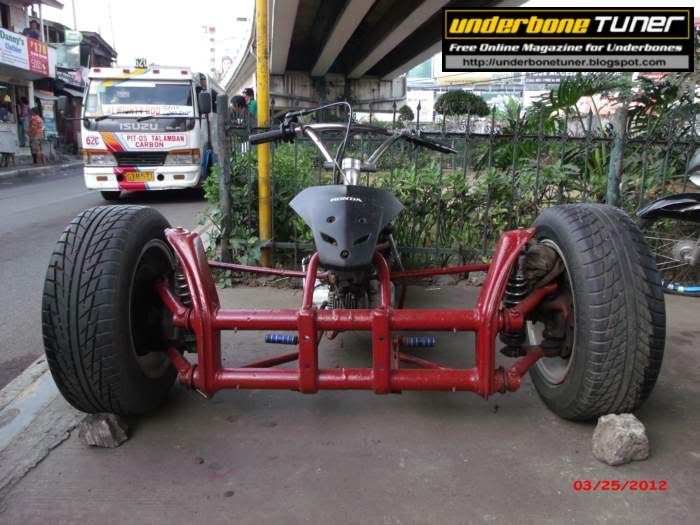 Custom made gas tank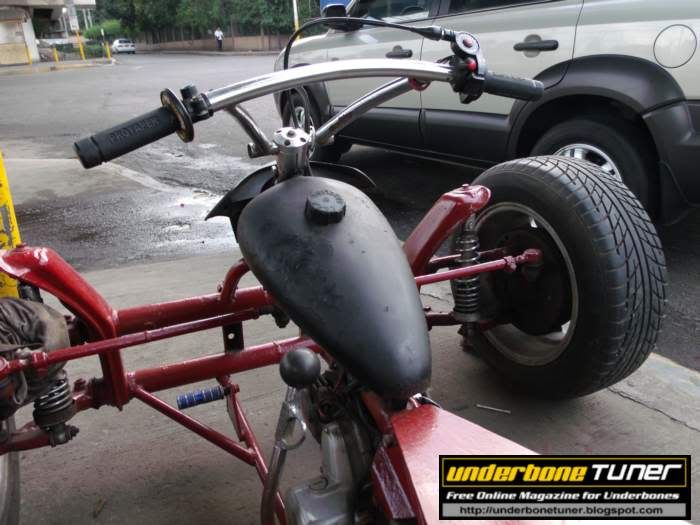 The seat is not yet finished but it will look great after the leather work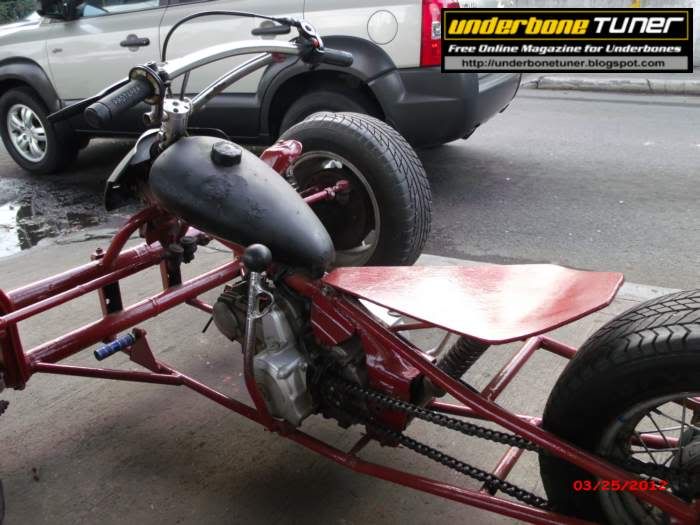 A closer look at the engine area, yes that is a tuned Wave125 engine its now
on a 150cc load
Well I hope you enjoyed this bike I will be covering its build progress.
It looks great. This bike will be fantastic after adding some custom paint,
chrome parts, accessories, custom lighting and engine detailing.
If you are interested with owning one you can find them in Lahug Apas near IT Park
located near the intersection just look for Kamigawa Motorcycle Shop and look for
Ed Borden or Jun Borden.