Peoples Choice Award:
Erwin Cabatingan [ FINO LIMO ] - Type-E
Modified Category
1. Roldan B. Cabucos [ #15 MIO Yellow ] - City Customs
2. Jay-R Asedilla [ #17 Orange MIO ] - City Customs
3. John Luke Ceniza [ #21 FINO ] - Type-E
Customized
1. Daryl Go Navales [ #11 Wave 100 Bumblebee ] - CRT
2. [ #8 Pink MIO with sounds ] - South side Bikers-MIO Nation
3. Archie Deiparine [ #3 Orange Sniper ] - OBS Performance
Best in Paint:
M-1 : Suzuki Raider
Best in Sounds:
[ #8 Pink MIO with sounds ] - South side Bikers-MIO Nation
Best in Display:
Enrique Campilan [ White Skydrive ]- Type-E
Congratulations to all the winners and congratulations to Cebu Pro Elite bikes for a job well done.
The event was a smashing success as hundreds of underbone and scooter enthusiasts attended the event
despite the heavy rain. It was certainly exciting to have this yearly tradition back again
after a year of absence January and Sinulog week is not complete without the bike show
to open the year. It was an event not to be missed as it showed how Cebu has evolved in terms of
customizing underbones and scooters. It was also a night of pushing boundaries and breaking new ground
as proven by the guys from Type-E who never fail in making mind blowing creations who concluded the night with
3 podium finishes. It was also a night to be dazzled by the jaw-dropping modifications and detail as proven by the
guys from City Customs who capped the night with a double podium finish. It also brought out new and exciting players
to this field a testament that this hobby/artform/lifestyle is growing in astronomical proportions
each year. The organizers promised of a bigger and a much more spectacular event next year.
NOTE:
We are still collating the Full Names of the bike owners we shall update
the results as soon as we recieve the missing information. If you know the owners
please email us via arnelsantosynigo@gmail.com. Safe riding to all.
WINNER PHOTOS:

The Peoples Choice Award winner Erwin Cabatingan of Type-E for his Limo inspired Fino, he certainly
pushed the boundaries in customizing bikes with his truly unique and ground breaking approach.
Modified 1st place winner Roldan Cabucos of City Customs, these guys are by far the best when it comes to attention to detail,
they have the uncanny ability of showcasing the inner parts of the bike that is hard to match you truly enjoy watching their bikes inside and out.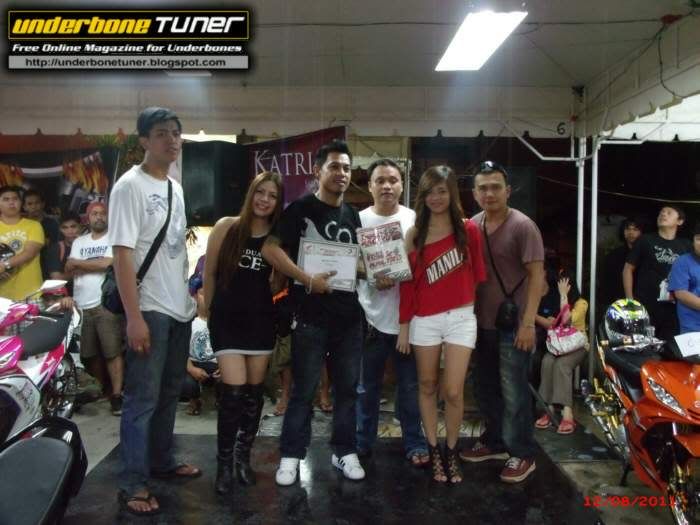 Modified 2nd place winner Jr also from City Customs
Modified 3rd place winner from Type-E
Customized 1st placer from CRT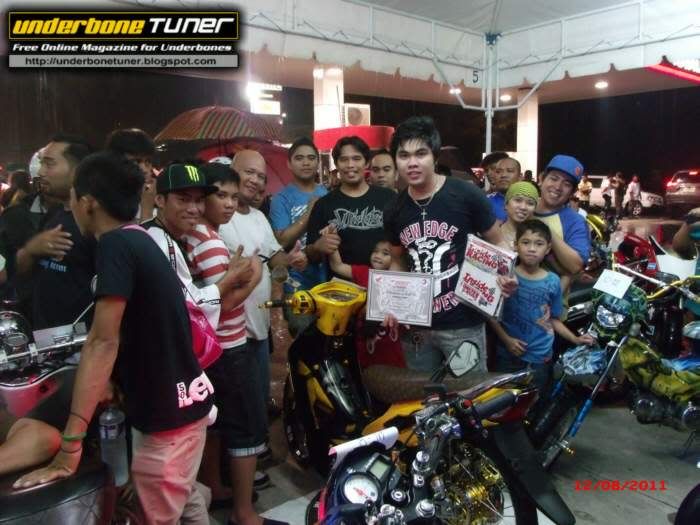 Customized 2nd placer from South side Bikers-MIO Nation
Customized 3rd placer from OBS Performance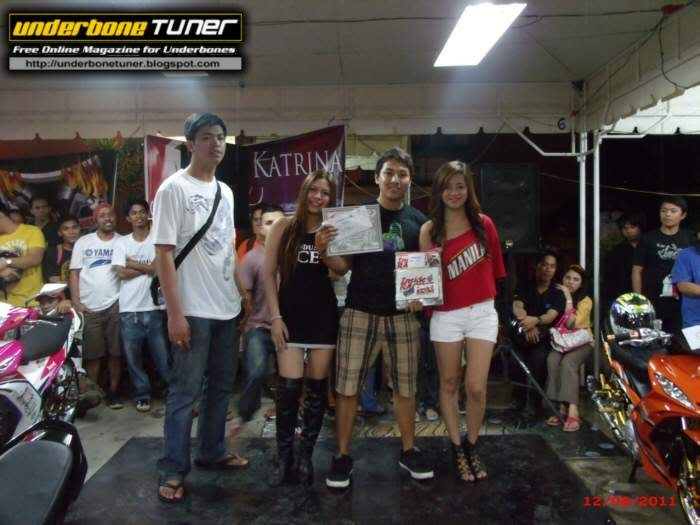 Best in Sounds winner from South side Bikers - MIO Nation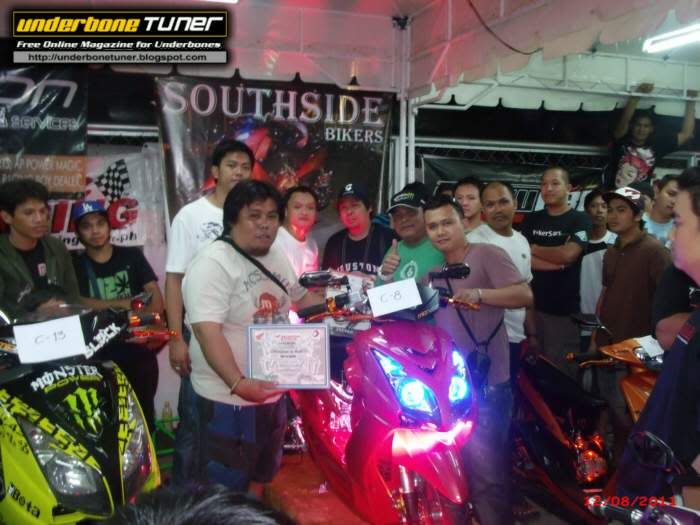 Best in Paint winner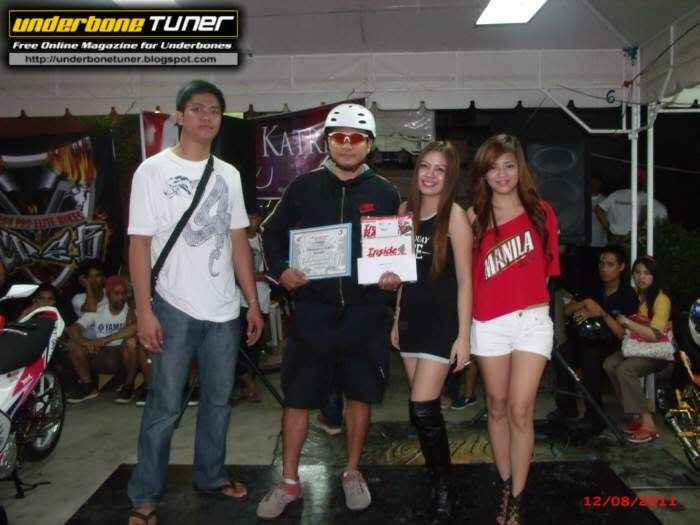 Best in display winner Enrique Capilan from Type-E
EVENT PHOTOS:

Limo inspired FINO by Type-E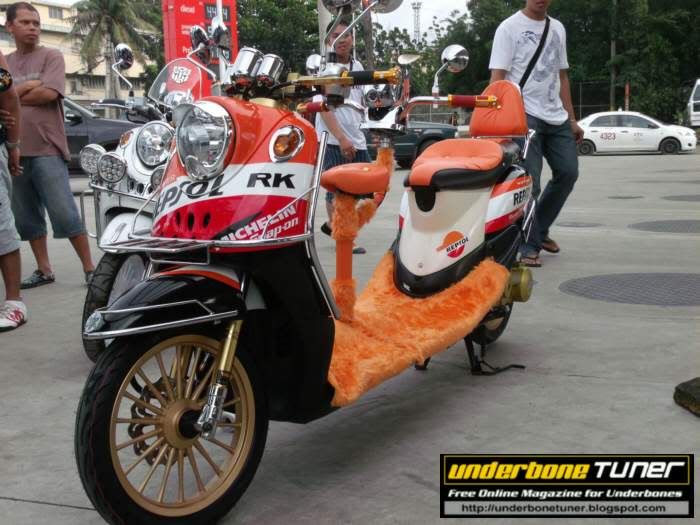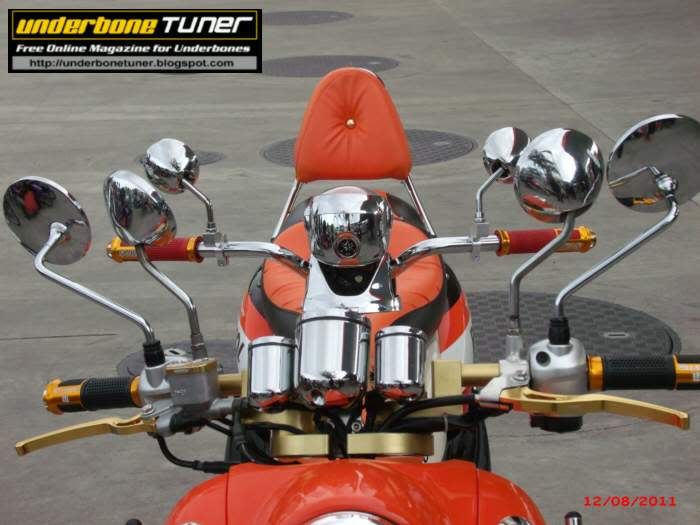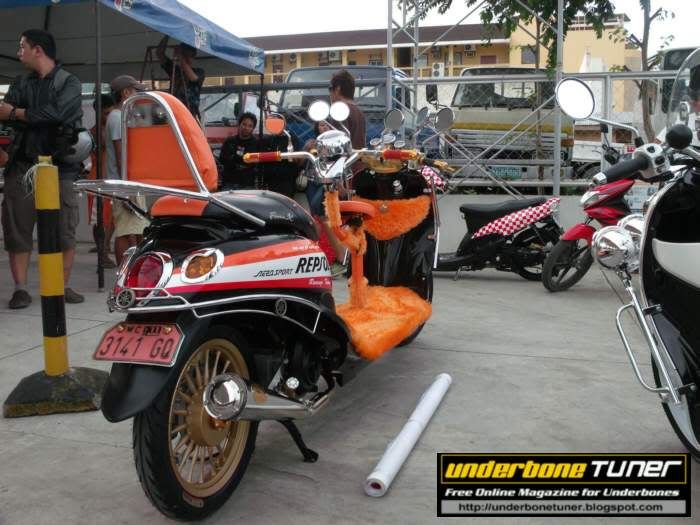 Scooter sound machine by South side Bikers-MIO Nation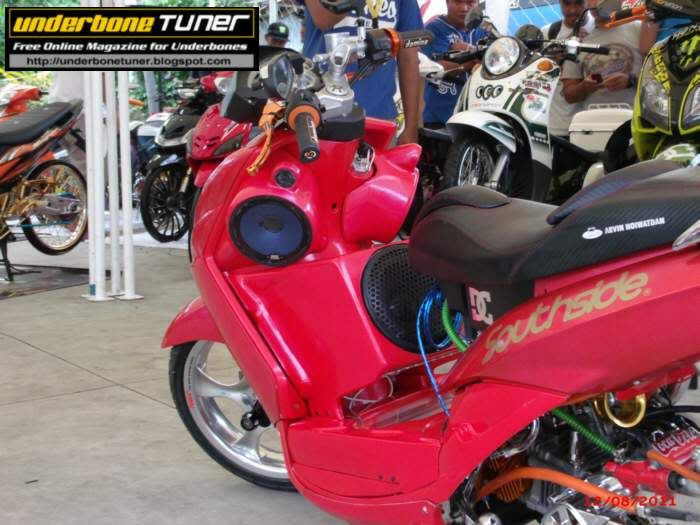 Transformers Bumblebee inspired Honda Wave by CRT : Airbrush art by Mackyworx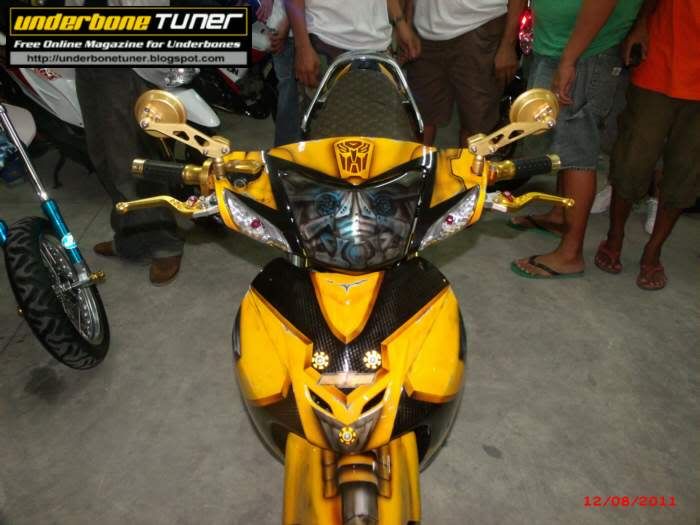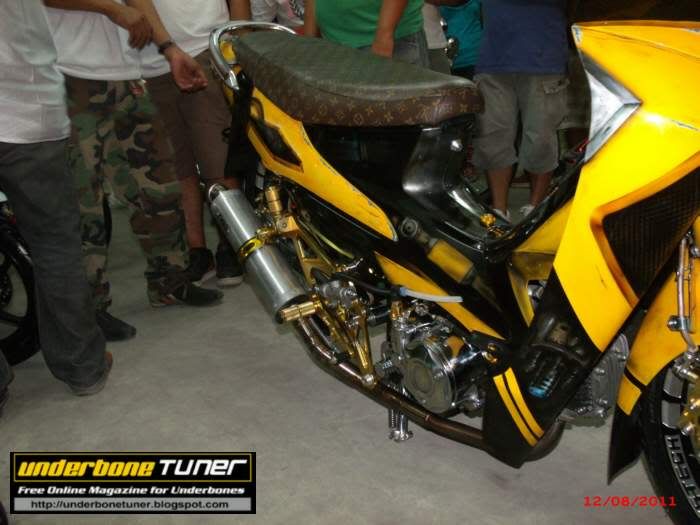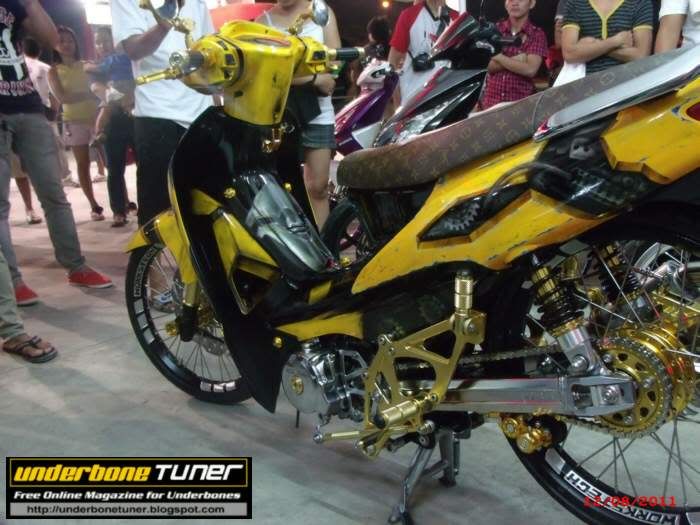 Jaw-dropping scooters from the Kings of Bling, Lighting and detail your one
and only City Customs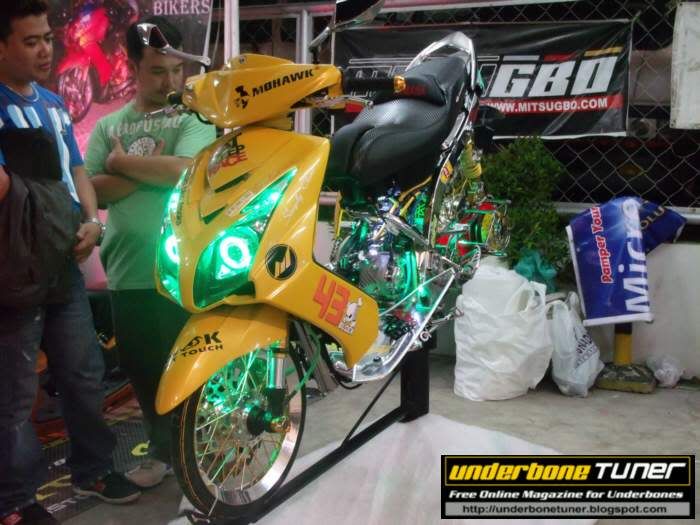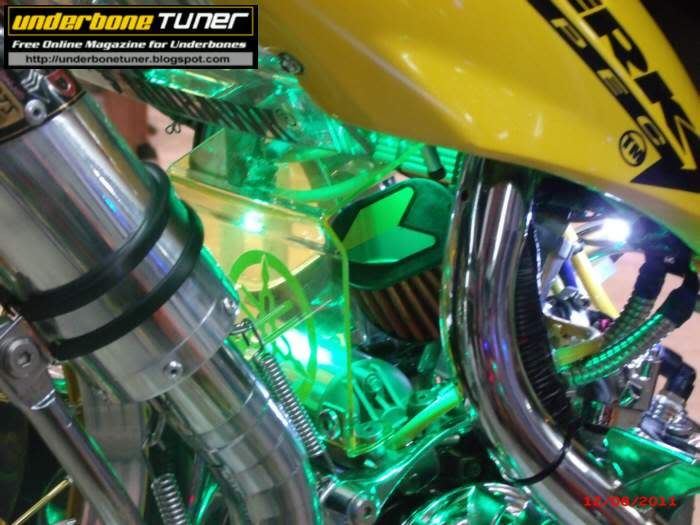 Sleek retro FINO Masterpiece from Type-E