The Honda Motor World Racing Team achieves another
milestone as it emerged victorious on its latest campaign
at Clark International Speedway for the UBK Racing Series.
The 10 man strong racing team composed of 9 standout riders
from Cebu namely Lyndon Requilme, Peter Gjengaar, Keken Cabahug,
Gilbert Miro, Mark Capoy, Garry Caneda Jr., Moises Munoz, Jes
Louie Vega and Bobby Mencias. They are headed by Team Manager
Arber Armobit.
Honda Motor World Owner Jonel Borromeo has blazed an entirely new
approach in forming a formidable race team. He has started from
the grassroots level and provided the training, exposure and support
for the standout riders of the region. He has been there since day 1
and he has shown tremendous amounts of confidence on the capabilities
and talents of our riders. With his leadership and support
they have made history in their achievements as a team and they have
certainly bridged the gap in the level of competition in Manila.
After 3 years the Visayas region has shown that it has indeed caught up
with the riders in Manila. Lyndon Requilme has continued to be
a force to be reckoned with as he took top finish in the Honda Beat Class
as he came out on top in a 30 man grid. He also bagged 4th place finish
in the Automatic 160 Open which was a whopping 40 man grid. He has clearly
shown that he is ready to roll with the big boys in Manila. It was also a
defining moment for Mark Capoy as he also took 3rd place in the Honda Beat Class.
Jes Louie Vega is one of the great additions to this team. He is a ferocious
competitor and absolutely fearless this propelled him to bag 4th place
finish in the Honda Beat Class.
Honda Motor World Racing Team has certainly made their presence felt
and this is only the beginning. So you better watch-out because
the boys in red are coming and they will be bringing in a storm.
Photos by: Bobby and Paul Mencias
Honda Motor World Owner Jonel Borromeo with his riders
Automatic Class
The Boys in red dont back down from anybody.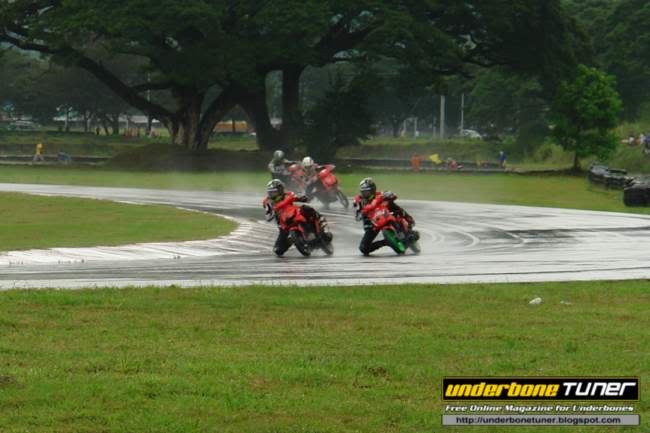 Gary Caneda Jr. in Action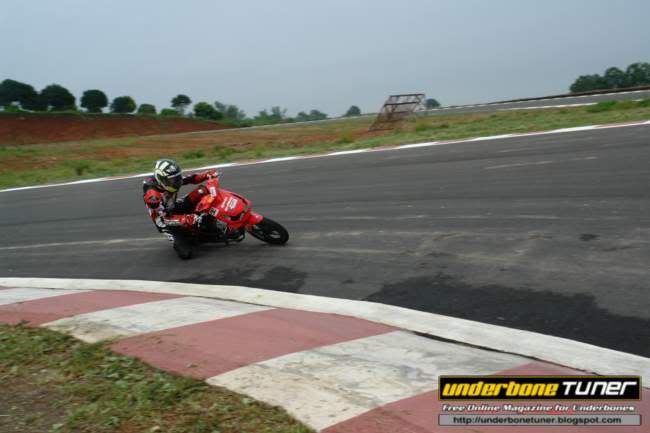 Gilbert Miro in Action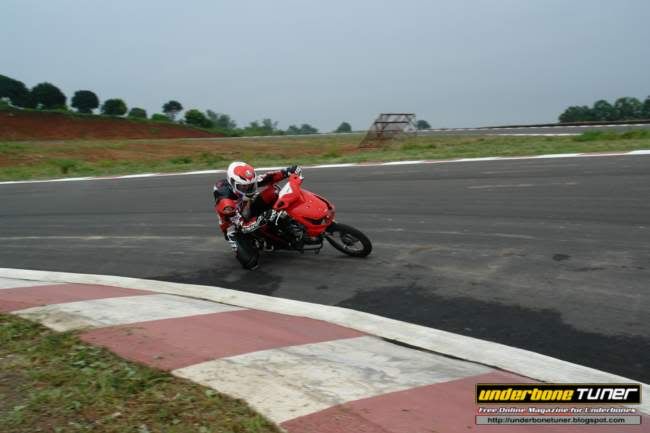 The unstoppable Lyndon Requilme
The boys in red at practice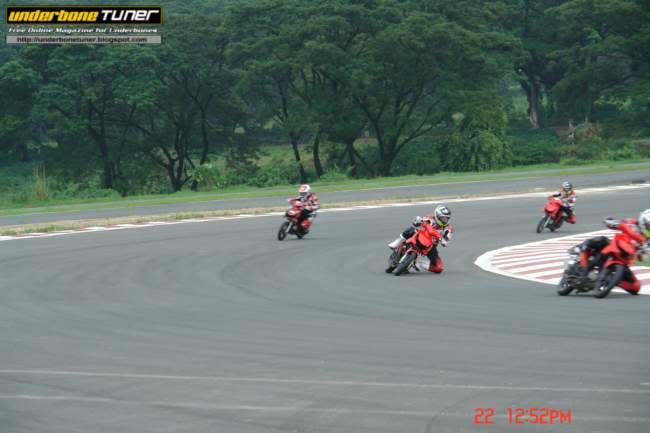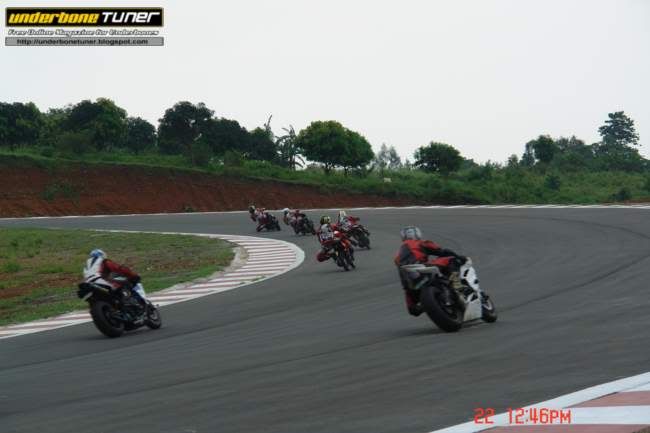 Triple podium finish by Honda Motor World Racing Team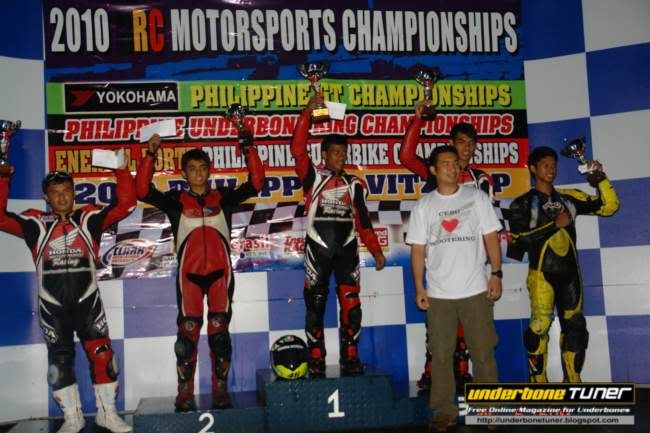 Underbone Tuner is powered by: