As part of the Honda One-Make Race Finals (Night Race), one of its
side events will be the Honda Track Day.

Message from Juno Villena of Honda Philippines Inc.
"To all motorcycle clubs or riding enthusiasts: Honda
Philippines invites you for a TRACK DAY ACTIVITY on
July 24, 2010 Saturday at Kartzone.

Time: 8:00 am to 12:00 noon.

Basic Racing Info to be conducted by Honda Motorworld
Racing Team and FREE use of the race track.

Just show up on Saturday to be part of this event.
See you all there !!!"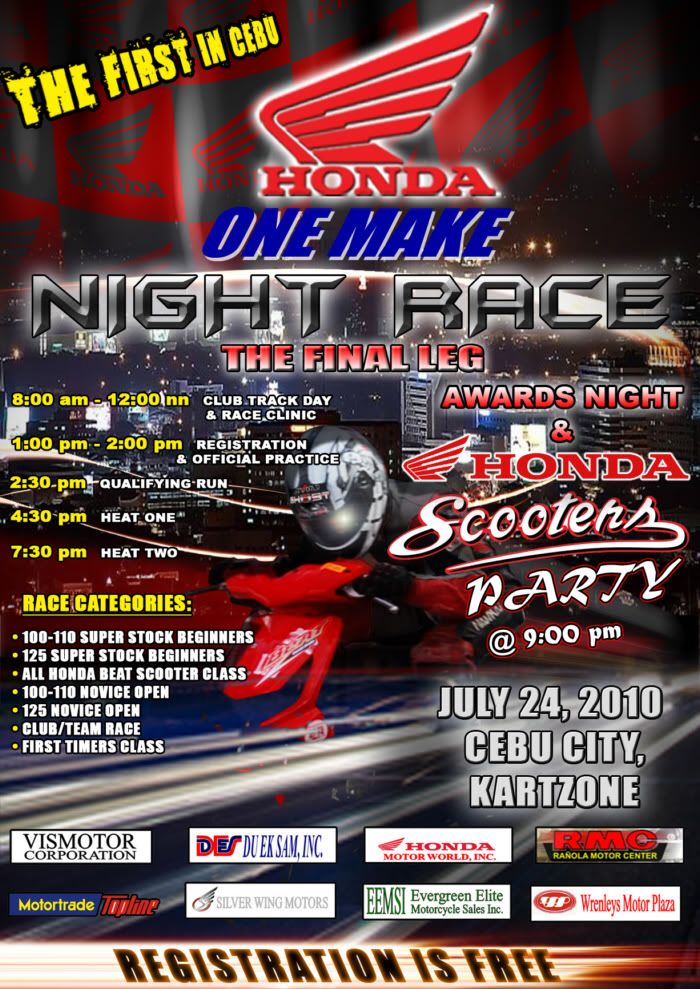 ENJOY the game below:
Sonic The Hedgehogs Moto


Click here to play this game
Featured Products: