By: Arnel B. Santos-Ynigo
Photos by: Bobby Mencias

On June 27, 2010 the promising and brave riders from Cebu will be making a big
milestone. Team Honda Motorworld which was organized by Jonel Borromeo will be
locking horns with the best riders of the country. Its the first time
in history that a Team from Cebu will be competing in the Manila races.

The Team is lead by Bobby Mencias who is in charge of managing the Team and
preparing the team for battle. He is highly experienced and a battle hardened
veteran of motorcycle racing.

This experience is very important for the riders from Cebu as it will give
a clear gauge on where we stand in the sport of underbone racing. Our riders
will learn a lot from this experience by racing side by side with their heroes.
This first hand experience will give them the tools to complete their evolution as
riders.

The Honda Motorworld Racing Team:
Bobby Mencias - Team Manager and Coach

The Riders
Keken Cabahug
Gary Caneda Jr.
Mark Capoy
Lyndon Requilme
Gilbert Miro
Peter Gjengaar
Eric Gjengaar

Good Luck to the Brave Riders of the Honda Motorworld Racing Team.

P.S. Stay tuned for Updates from Bobby Mencias as they will be competing today.

Quote from Bobby Mencias HMWR Race Team Manager
"our flight was right on schedule. . The team departed for manila thursday 3:35 pm. We arrived at the Naia around 4:45. We went straight to Boomland. Team Suzuki, Team Kawasaki, Watanabe racing teamand MTRT team were already there. Kymco arrived later on. We will practice on friday and saturday."

The Team at Mactan Airport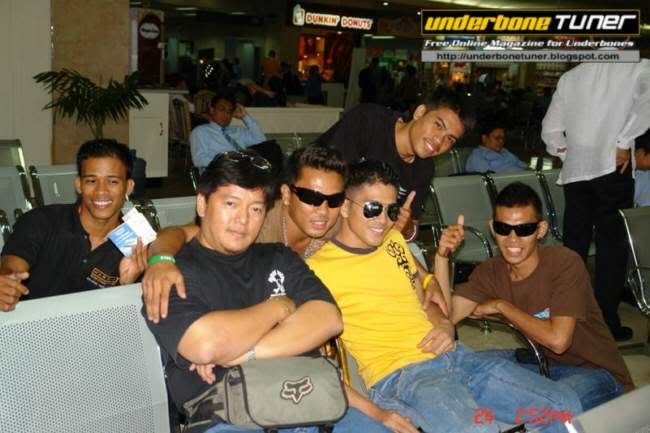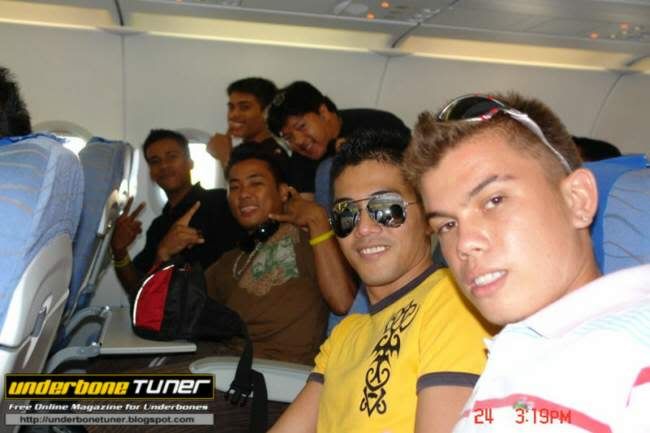 Manila
The Team poses before getting off the plane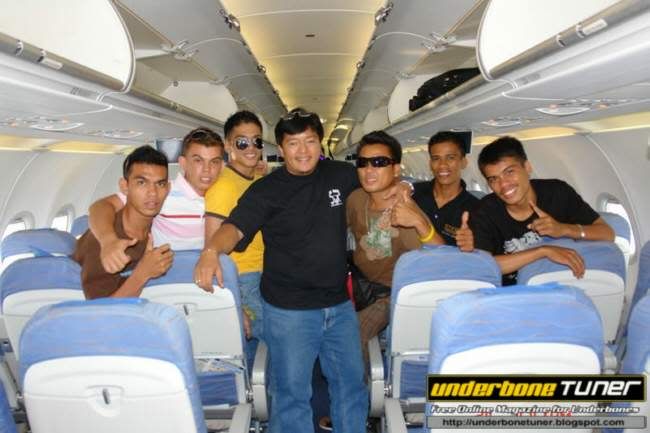 The Team at Boomland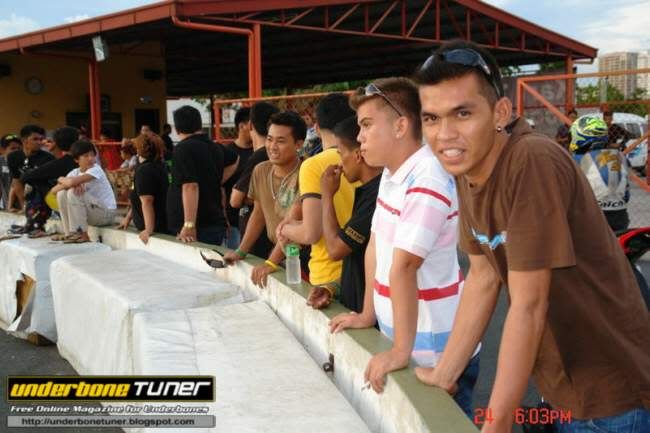 Tracy Soyanco of Kawasaki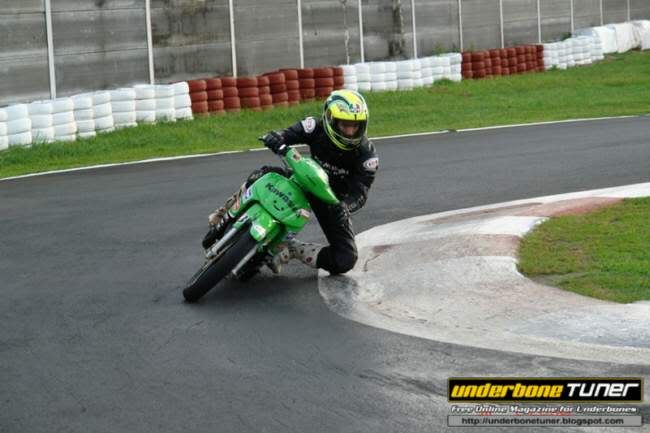 Dashi Watanabe of WRT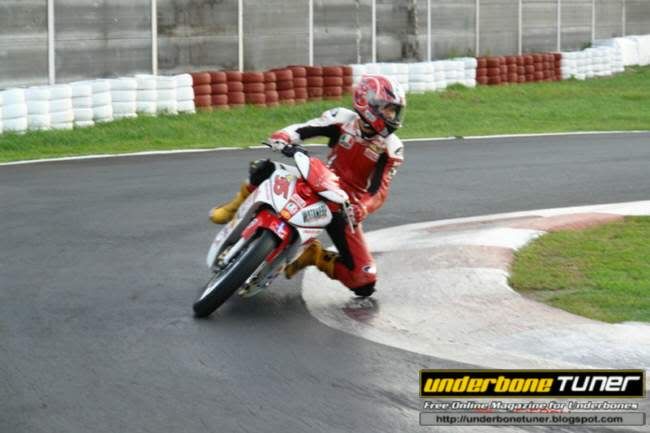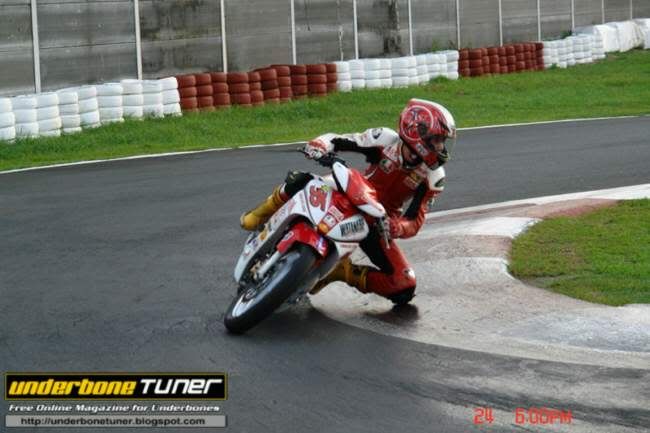 Jaime Barcial of Yamaha-Castrol
Underbone Tuner is powered by: