Mark your calendars. Dont miss the exciting Final Leg
of the OZR GP 2009 Series. Who will be crowned as the KING
of Underbone Circuit Racing in Cebu. Dont miss race day on
Sunday, as history is made on the race track.

IMPORTANT ANNOUNCEMENT FROM OZR CORP.
Please register your riders on or before saturday, limited time
for registration on Sunday. Riders briefing will start exactly
on 8:00am. You can register your riders at OZR Parkmall and OZR
Archbishop branch.

Latest Issue of Inside Racing Magazine is now available at
OZR Main.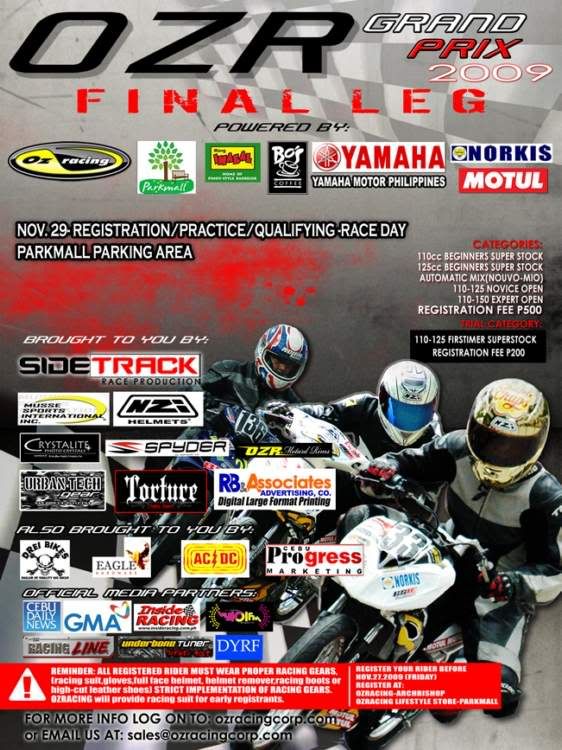 Good Luck to all the Teams and Riders.