Dont forget to vote for Inside Racing Magazine.(visit the link below)
Click Here to vote for Inside Racing.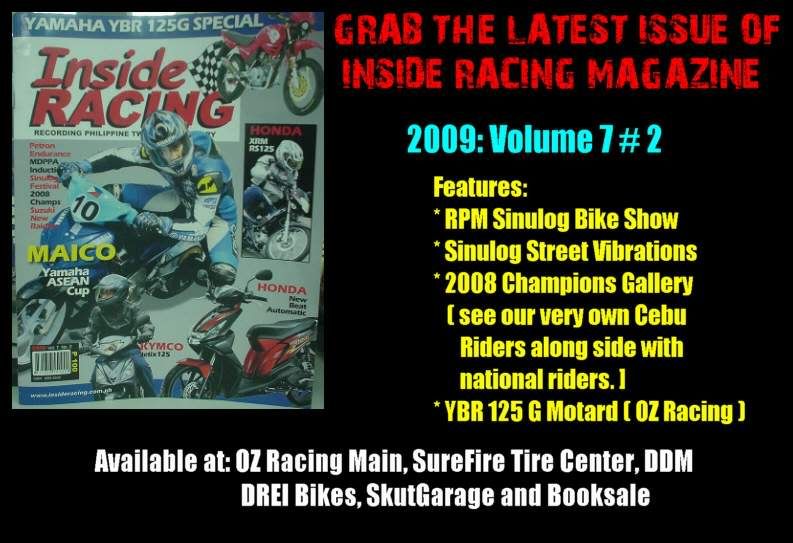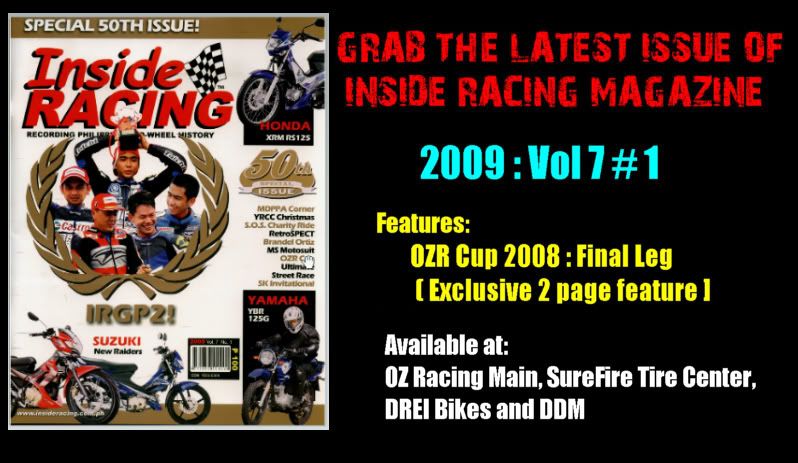 InsideRACING Bike Festival & Trade Show:
March 28 & 29, 2009; Mega Tent, Pasig City
InsideRACING Magazine will be holding its 3rd annual "InsideRACING Bike Festival and
Trade Show" on March 28 and 29, 2009. It is where most of the motorcycle industry,
the riding community and the sport come together every year to celebrate the two-
wheel lifestyle
After the first two editions of the successful and well attended event, we are
moving to a new better venue at the fully air-conditioned Mega Tent in Pasig City.
With an indoor space of 2,100 sqms, it is located along Meralco Avenue, very
accessible and easy to find.
The Megatent venue will also provide more outdoor space for new activities such as
test rides, stunt shows and live-action racing which will make the event more
interactive than the two previous editions.
Contact : 09178568396 for info.
www.insideracing.com.ph