If you think that overloading your bike with all the after market parts
money can buy is enough to make you win a bike show, you better think again.
In my coverage of the 3rd Sinulog bike show organized by Team RPM there are more
factors involved to make it big in the score card. These basic factors are
usually taken for granted but if you capitalize on them they can ultimately
lead to victory. I took the liberty of naming a few very important ones.
One factor is cleanliness, often overlooked but it will make a big difference on
how you present your bike. A clean bike will be more eye catching and the judges
will surely appreciate the time and effort you made in preparing and cleaning your
bike.
Hint: ( Better check the spokes, the hubs, the swing arm, the under chassi, the
exhaust headers, tires, disk rotor just to name a few )
Another important factor is showmanship. Showmanship can take you a long way and
it will make you score high in terms of audience impact. So dont treat the bike
show like a parking lot in the mall wherein you just settle your bike and forget
about it. You have to use your imagination, start with a flashy bike stand, mini-
stage or rotating mount. Then add in some lighting flair and it will greatly
improve your chances. The possibilities are endless in this aspect just do
everything you can to put the spotlight on your bike.
Another important factor is uniqueness, your bike has got to stand out. Being
unique will be an x-factor to separate you from the rest. So in this regard you
have to do some scouting and research, dont just follow the trend make a new trend
dont be afraid to push the limits and experiment on something new. You will
surely reap the rewards later.
Hope you enjoy the pictures below. Safe riding bros.
Mio Sporty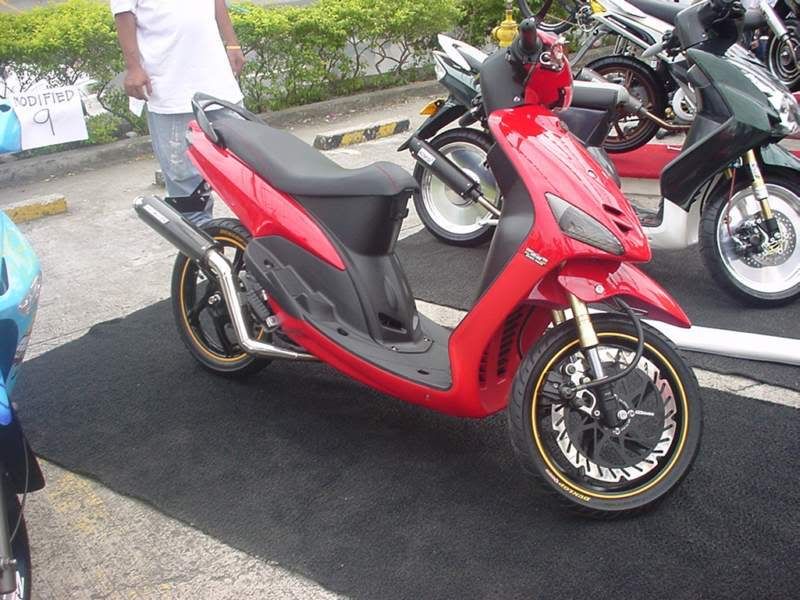 Mio Soul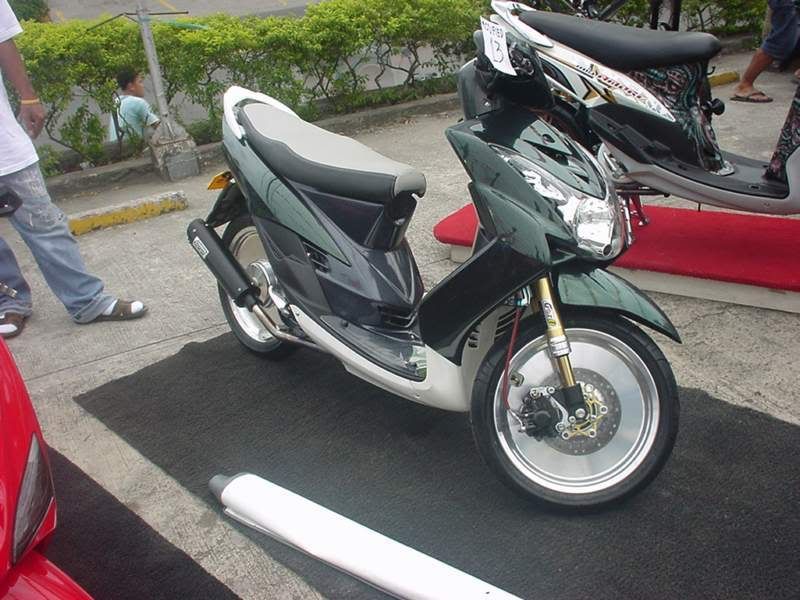 Team RPM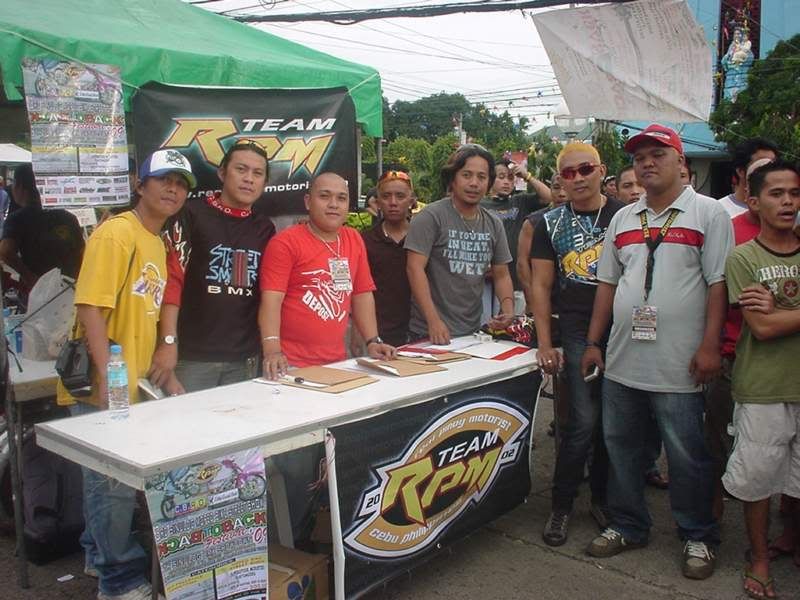 Raider 150 Motard
The hot scoots from Type-E
3SR Mio Bike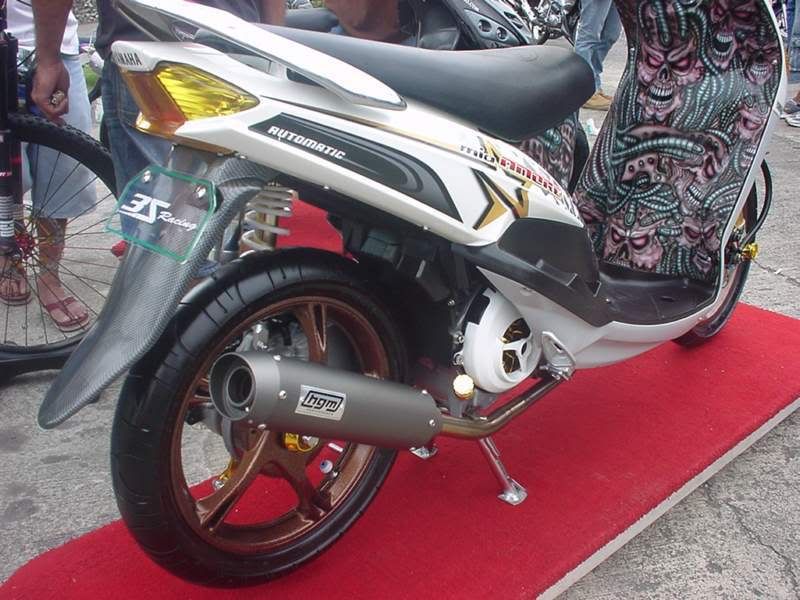 CBR 150 of Dr. Kenneth Sabanal ( Anesthesiologist and bike enthusiast )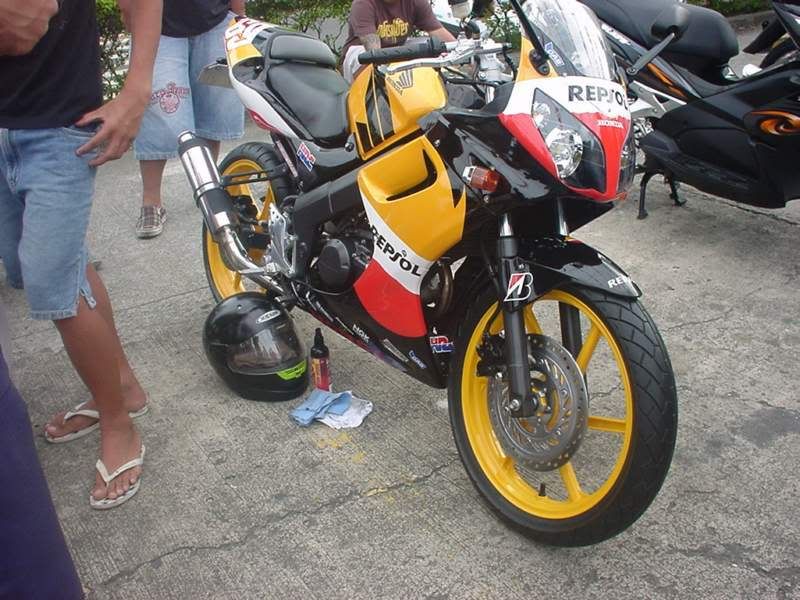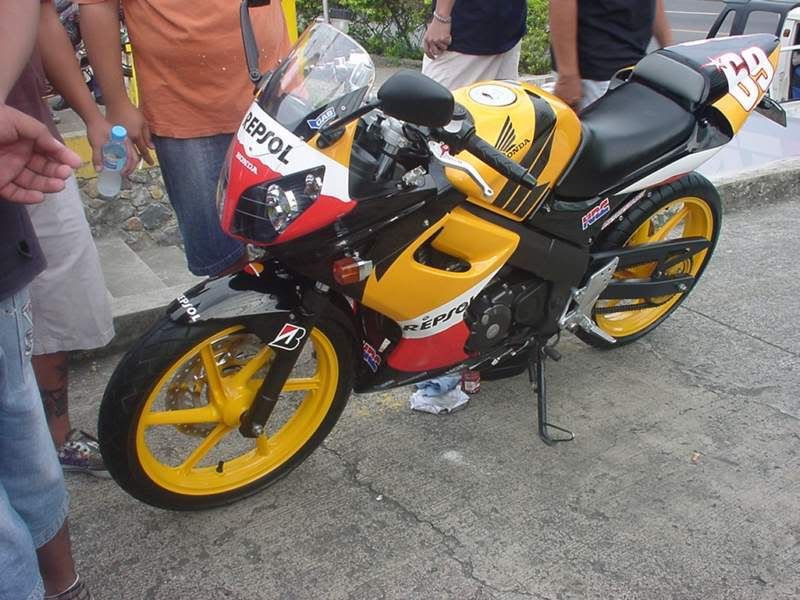 Heatworks bringing the heat
minimalist Sniper 135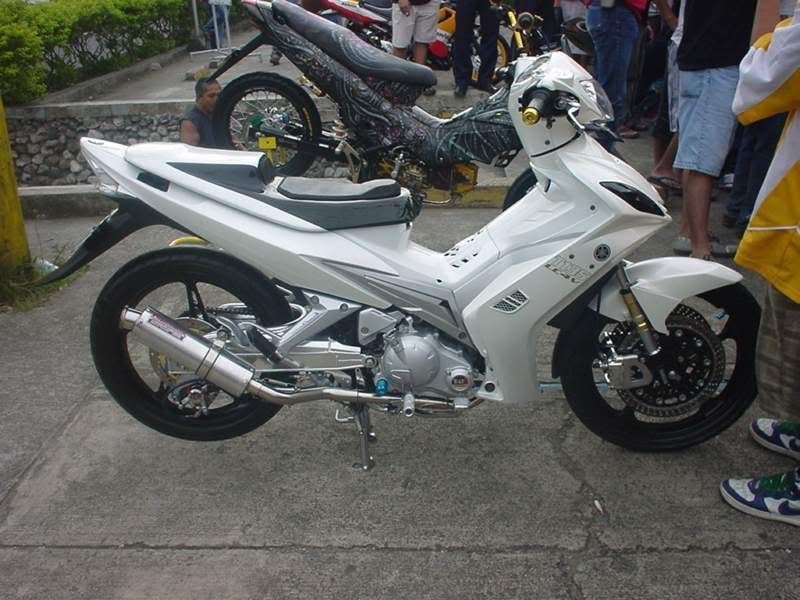 Marco Maranga's (URBC) mobile art gallery on 2 wheels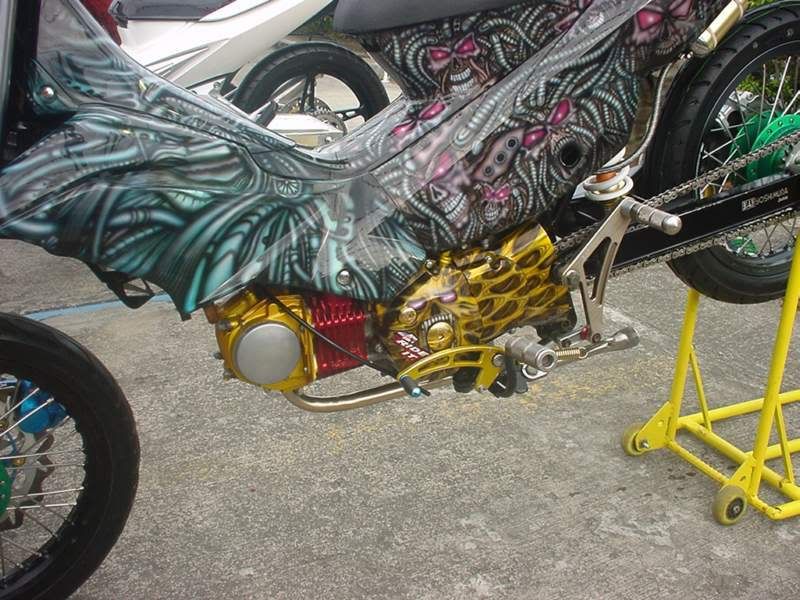 Wave Bike with a Sponge Bob Theme
An agressive looking Mio by 3SR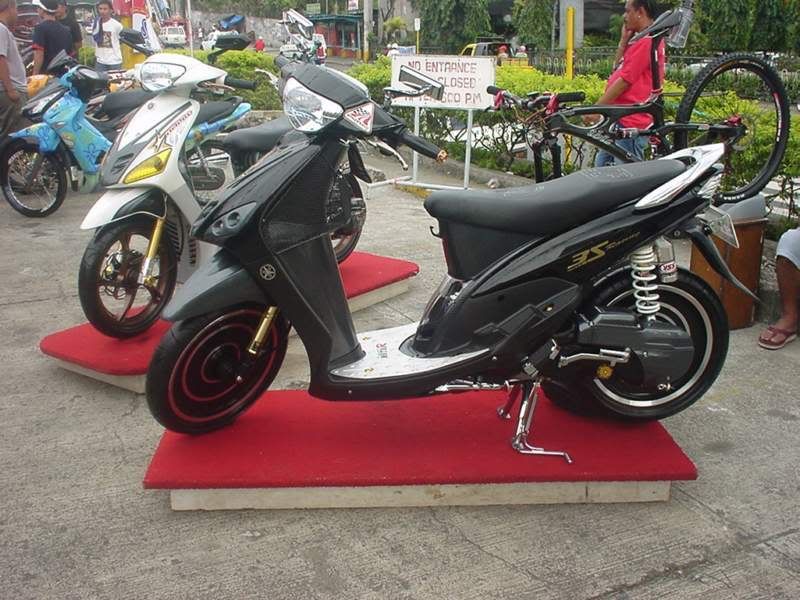 Superstock entries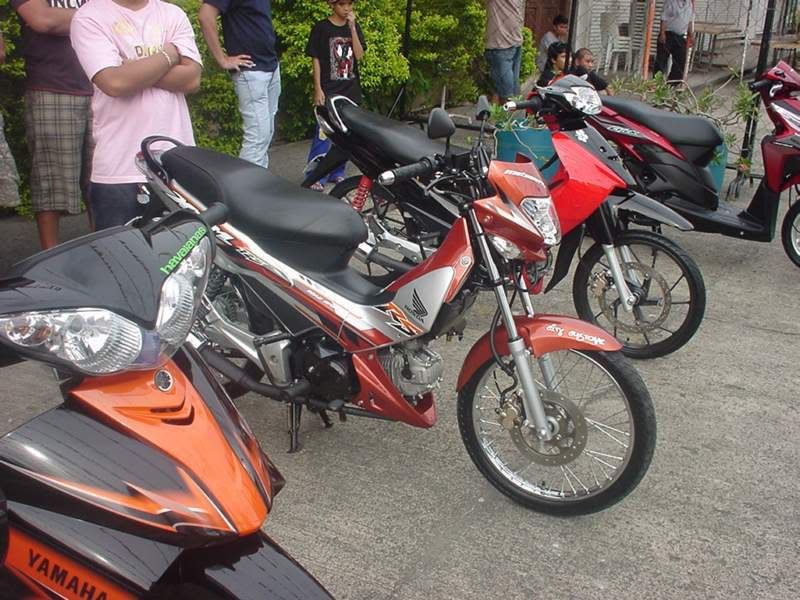 200cc XRM Motard from Type-E
Erwin of Type-E with his Mio Soul