Photos by: Alden "Boris" Avergonzado
Team X-Racing, a team that has took the Final Leg by storm winning double victories
for Beginner Superstock 110 and 125. Lead by the talented mechanic and coach
Insik Flores and the charismatic Race Manager Eyoy Solon, this team has made such an
impact they have brought the Superstock category into a whole new level.
Hard work and discipline pays off, thats what this team firmly believes in.
Two months before the race they were the first teams to be on the track practicing
8:00 am to 3:00 pm daily. They worked intensively in preparing their riders
Mario Borbon and Moises Munoz transforming them into the 1-2 punch lightning bolt
on the track.
Mario and Moises came from a drag racing backgrounds and were virtually newcomers to
circuit racing but intensive training under the watchful eye of Insik Flores have
made them into formidable opponents on the track. They have been with X-Racing
for 6 years.
In an Interview with Insik Flores. I asked him whats the secret behind the double
victory of X-racing? He said practice always, focus on improving your riding skills
stay away from unhealthy bisyo and always be disciplined.
X-Racing is one of the hottest rising teams that have graced the OZR Cup Racing
series. Be sure to check them out in action in the 2009 racing season.
X-Racing in Action

Mario gives Lyndon Requilme all he can handle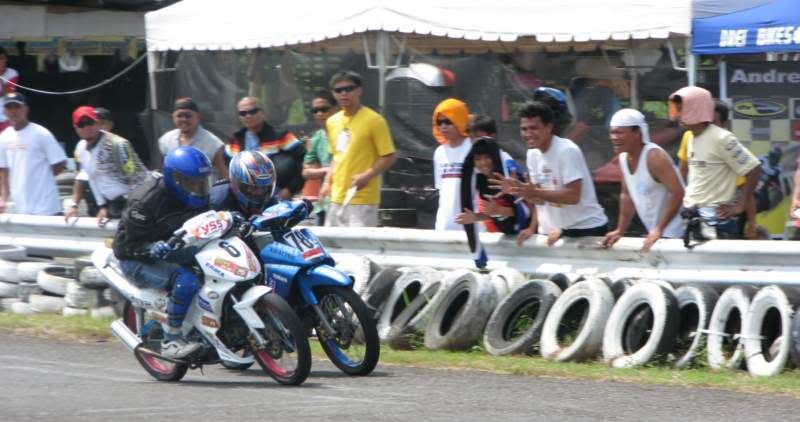 Team X-Racing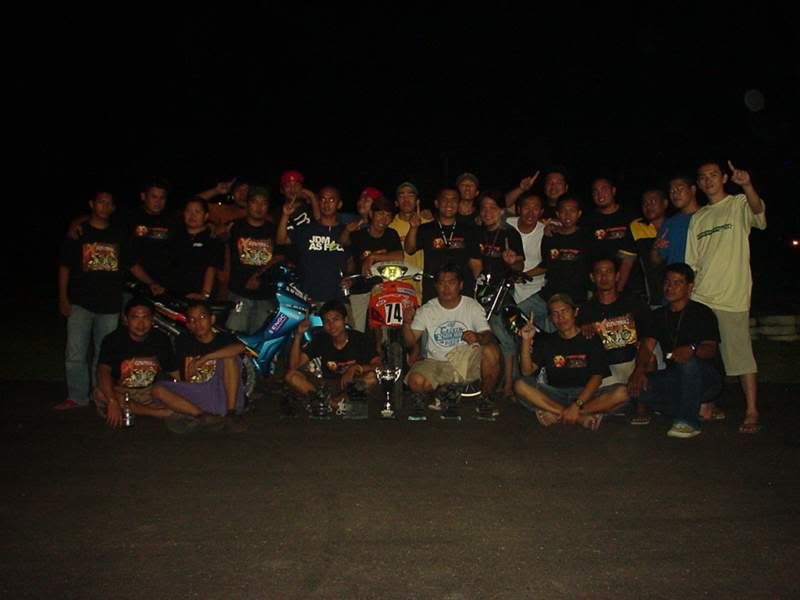 Mario Borbon on the grid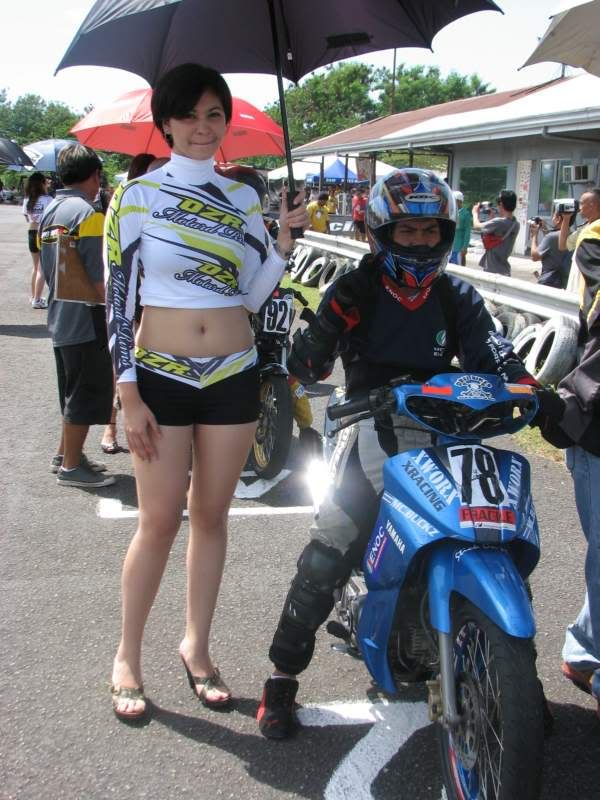 Moises Munoz on the grid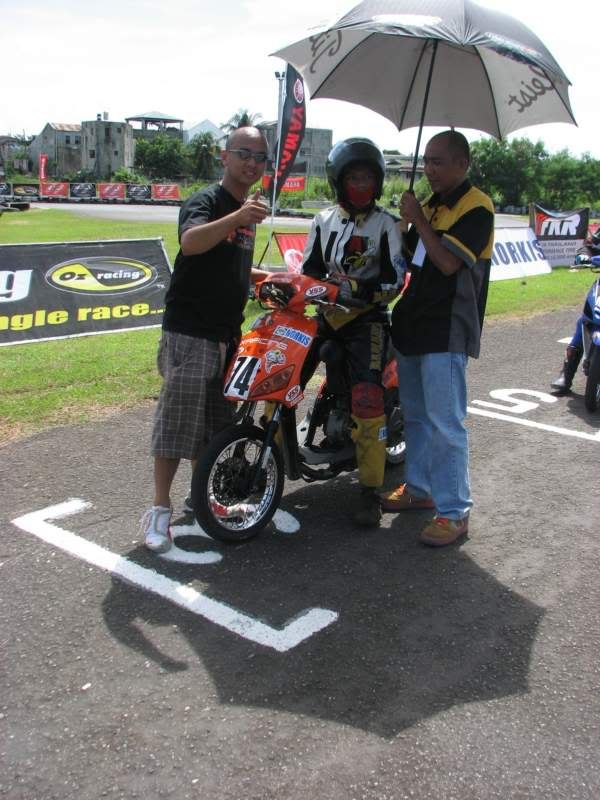 X-Racing with Jed of SkutGarage