And Arnel B. Santos-Ynigo
Mario Borbon won the beginners 110 and beginners 125 of the 5th leg of the 2008 OZR
championship series. This must be his secret to winning those two races in a convincing
fashion. Guys, he won by a mile. Next year, I will try it. Just kidding guys! Pictures by KRUMPFF.
Mario sure drives like a lightning bolt when he is inspired.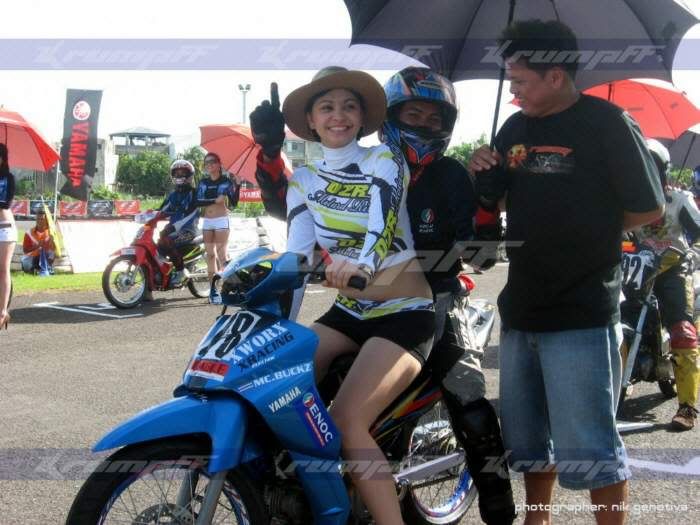 Bobby's elder twin brother left, Bobby on the right. Just kidding bros. hehehe
This just proves that the sport of underbone circuit racing
can do wonders to your health. Sino ang chickboy sa dalawa?