By: Arnel B. Santos-Ynigo
Honda Silver Wing Motors celebrated its 2nd year Anniversary
through a bike show last October 5, 2008 (Sunday).
Fresh after winning 1st place in the Best 3S shops for Service
and Honda Best 3S Shops for Visayas in the 2008 Honda
Dealers Convention, Honda Silver Wing grabs the spotlight
once again as it stages its 1st bike show in Cebu City.
The event was a smashing success as it attracted a lot of bike
clubs from Cebu, Mactan and Mandaue City. All in all there were 21
entries despite the widespread crack down by the LTO on modified
bikes and the limited venue space. This event gave a chance for Silver
Wing Customers to witness first hand the beauty and passion behind
modified honda bikes. It also gave the participants a venue to showcase
their prized bikes. This event was spearheaded by Reynold Casia and
Felicidario Agta.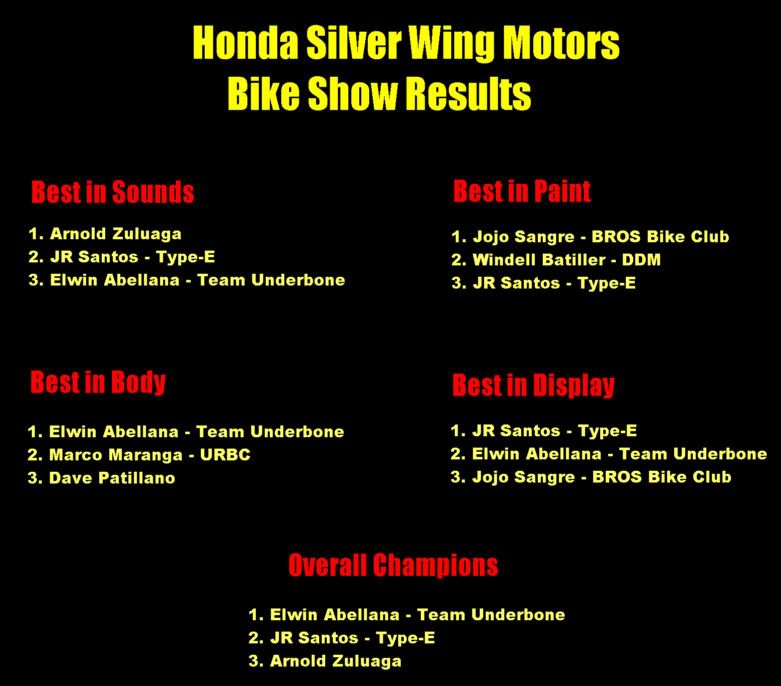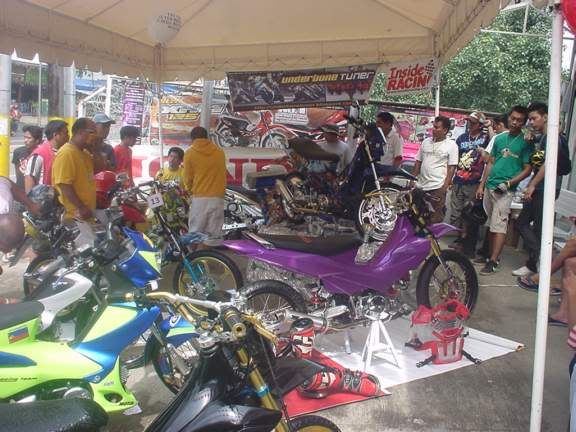 XRM Motard entry of Tony Garcia of CLR Bike Club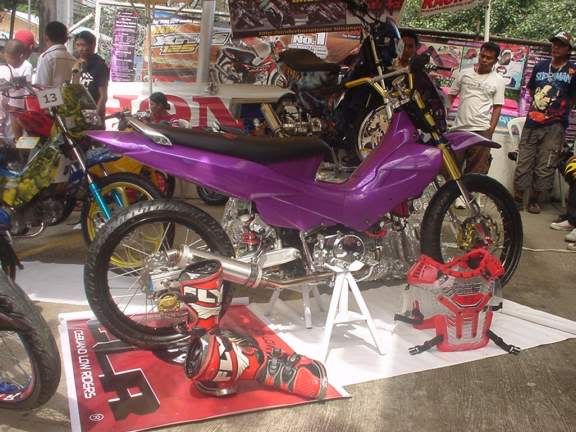 Elwin Abellana's (Team Underbone) Wave125 Motard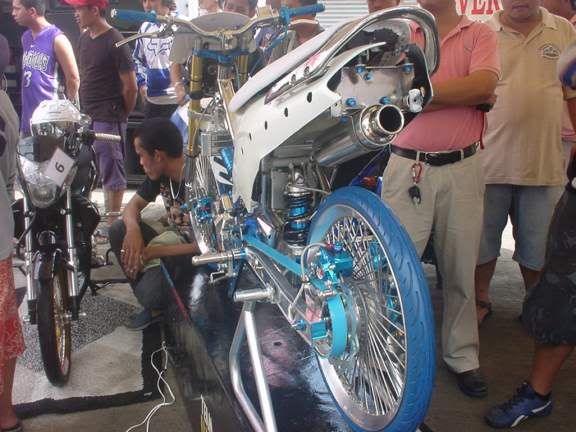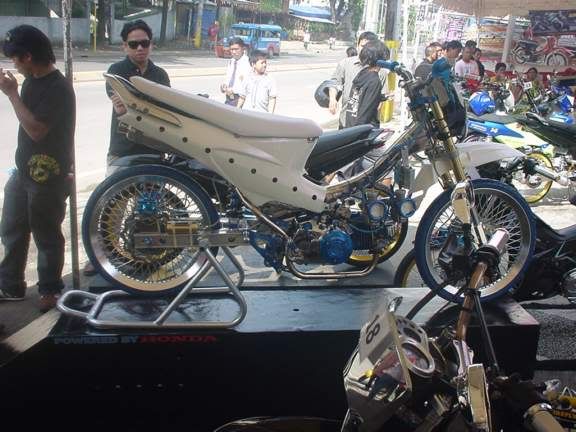 XRM125 Motard entry of Team Underbone
XRM owned by Windell Batiller of DDM, Paint by Cliford Galvez
XRM owned by Marco Maranga of URBC, Paint by Clifford Galvez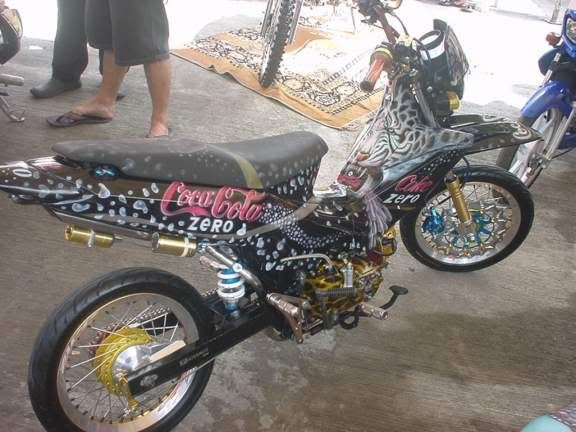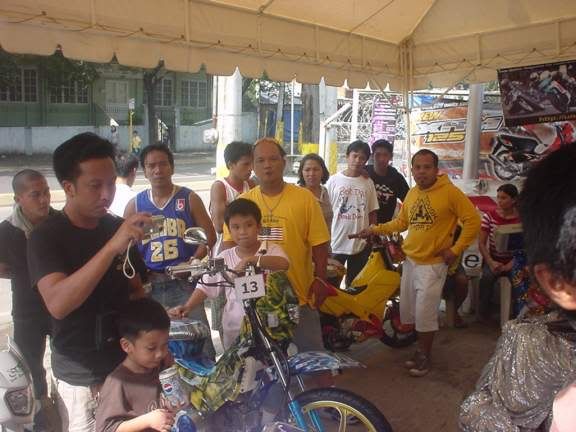 XRM125 entry of CLR Bike Club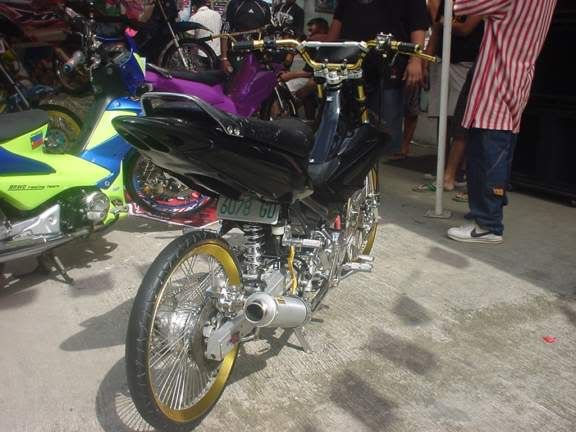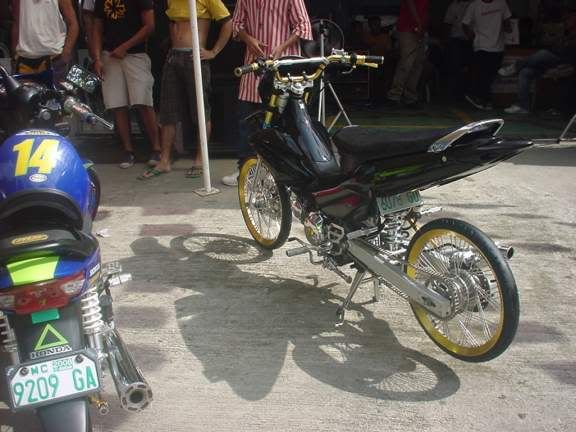 The trophies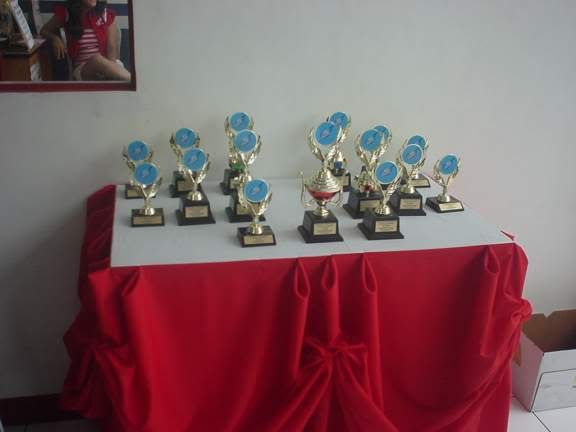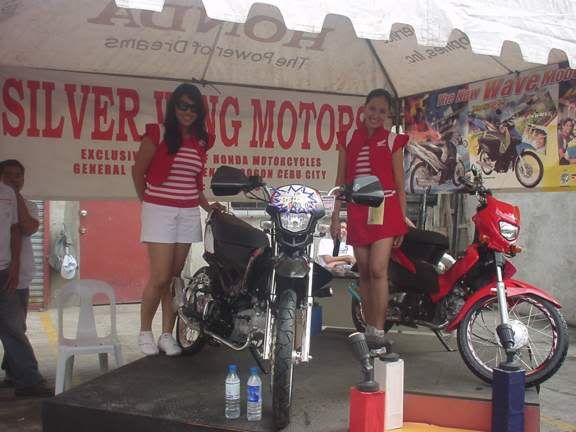 CLR Bike Club