Heart Stopping action on the Beginner 125 category
By: Arnel B. Santos-Ynigo
Photos by: Cliffen Lumacao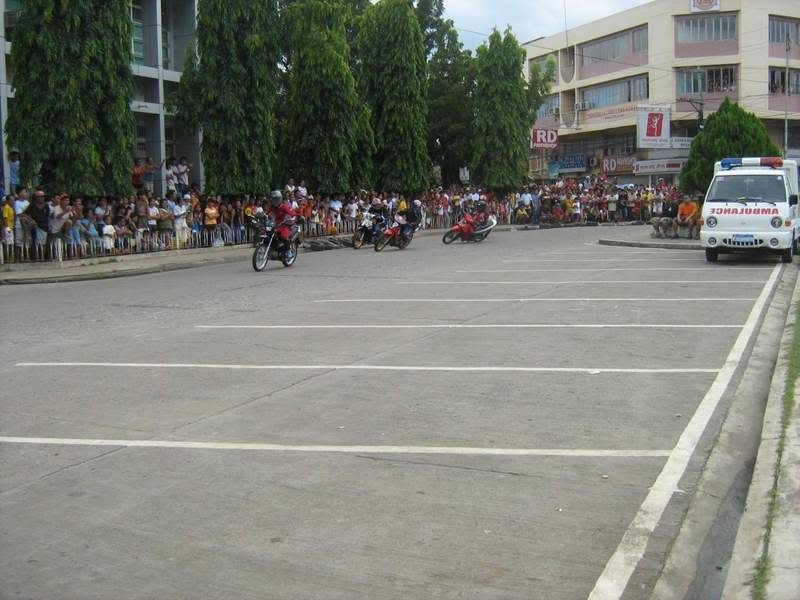 In the Beginner 125 Category the late Reman Colina of Team Pidot registered the
fastest lap time during the qualifying rounds clocking-in at 22.02. During the
finals on Sunday Keken Cabahug of Team CYRUS was off to a blazing start but Reman
Colina and Lyndon Requilme were right there behind to pressure him. Keken leads
for 3 laps but Reman Colina overtakes him on the 2nd turn to grab the top spot.
Meanwhile Jes Louie Vega of Team CYRUS broke away from the Chasing pack he pressures
Lyndon Requilme of Team MAC for the 3rd spot. Kenneth Ouano of Team Norkis Yamaha
gets his rythm going he out hustles 2 riders ahead of him Jes Louie and Keken to
take the 2nd spot.
During the middle rounds the battle between Reman Collina and Keneth Ouano was just
heating-up. the two kept exchanging leads. They kept the pressure on each other
never giving each other a chance to recover. They were relentless, it was
unbelievable watching this two young riders who never backed down from each other.
They drove the crowed to wild frenzy. The two were on a class of their own until
they enter the late rounds where Jes Louie Vega of Team CYRUS rallies to get the
3rd position. Reman Collina enjoys the top position until the final 4 laps where
Kenneth Ouano makes a critical move on the 3rd turn to take the top position all
the way to the checkered flag. Reman Collina takes the 2nd spot followed
by Jes Louie Vega, Keken Cabahug and Lyndon Requilme.
Kenneth "Nerves of steel" Ouano leads Jes Louie "Fire storm" Vega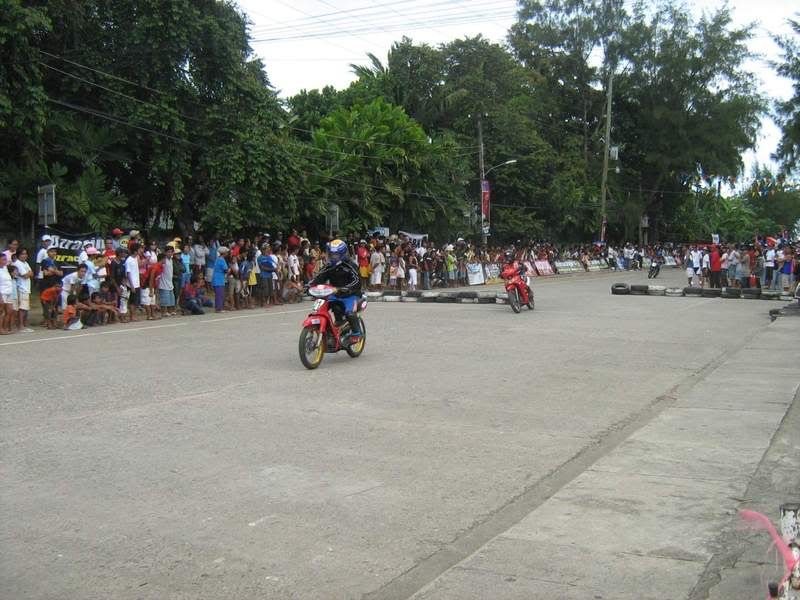 Reman Collina of Team Pidot leads the fast pack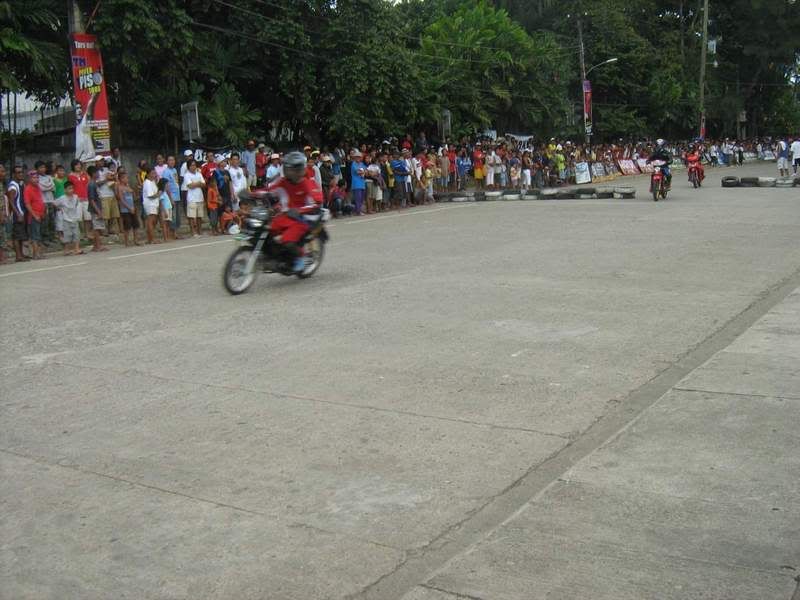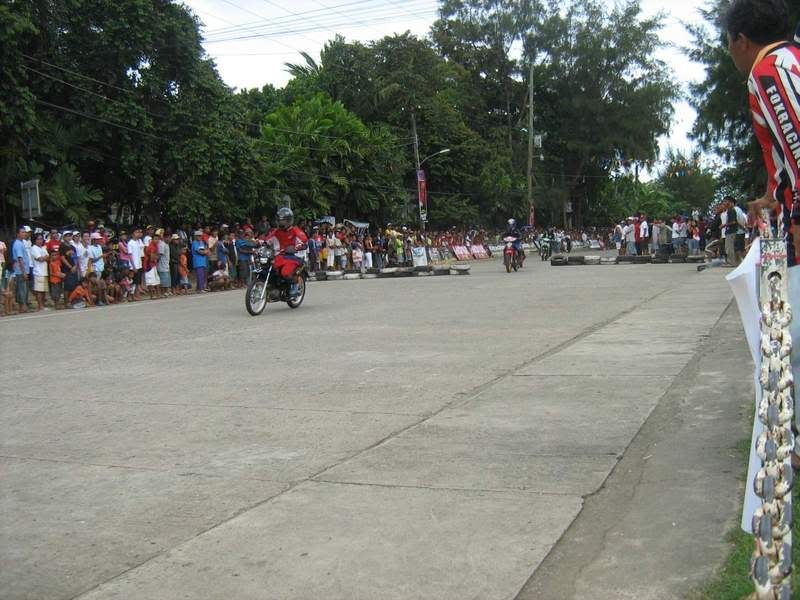 Team MAC entering the 3rd turn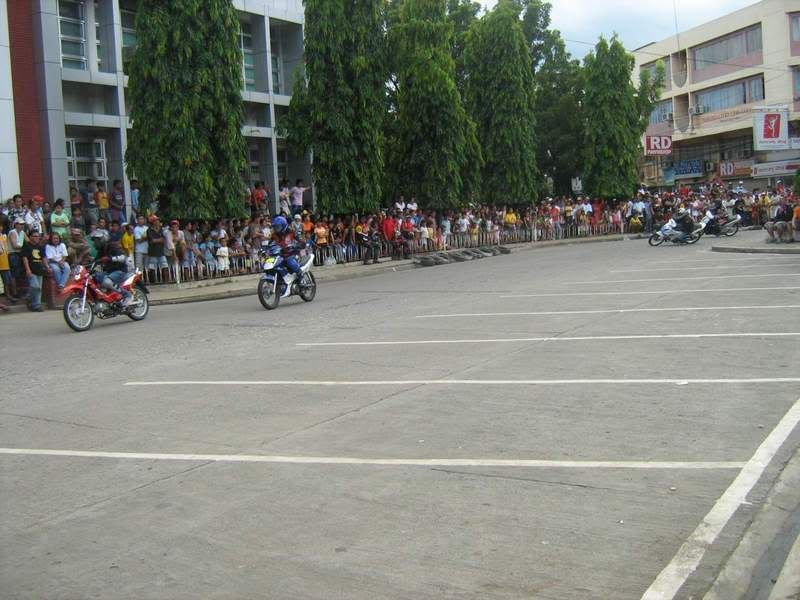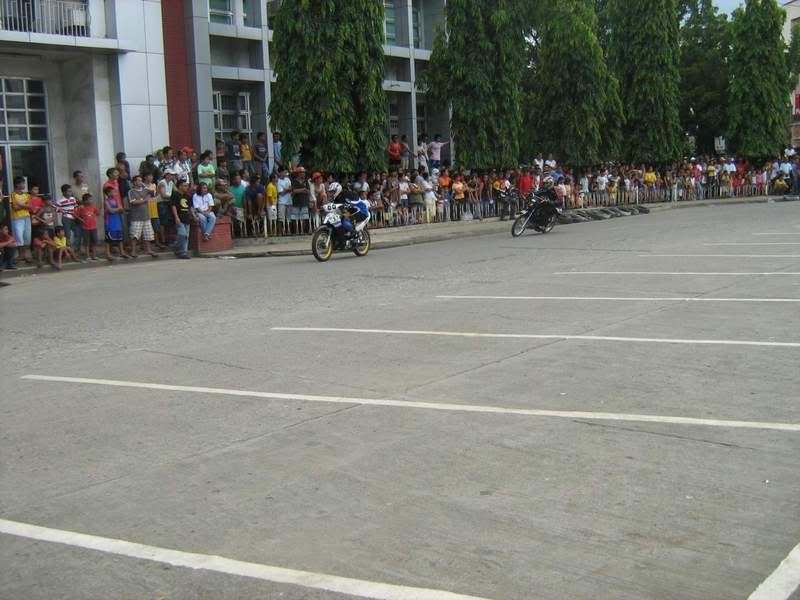 The battle for the top spot between Reman Collina and Kenneth Ouano