By: Bobby Mencias
The participants and organizers poses before packing up and heading home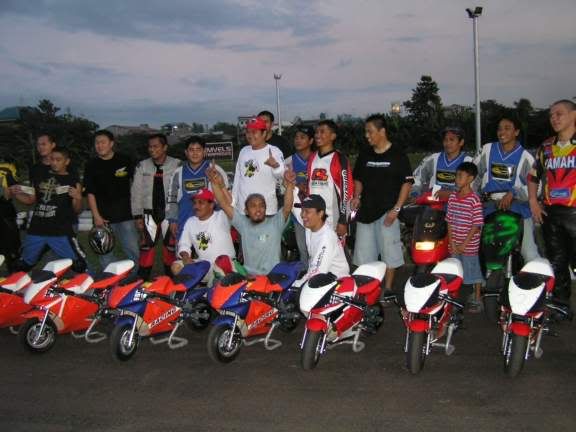 Seth Capuras is the RIDER OF THE DAY. He was awarded a brandnew pocketbike as the grand prize for winning the pocketbike category.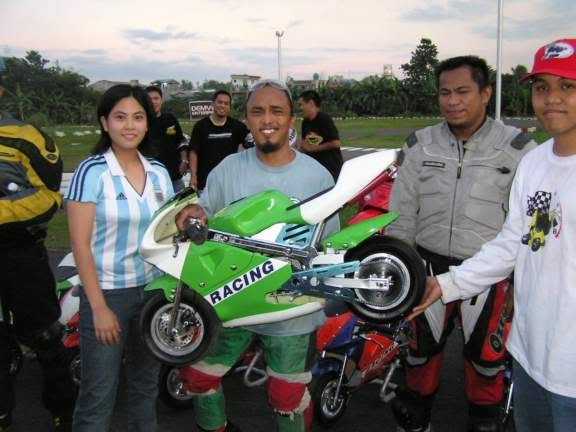 Arnel Fajardo with Bebot (now of wave-X in blue shirt)
Pocket bike starting grid
Andrei Ursal
Arnell Fajardo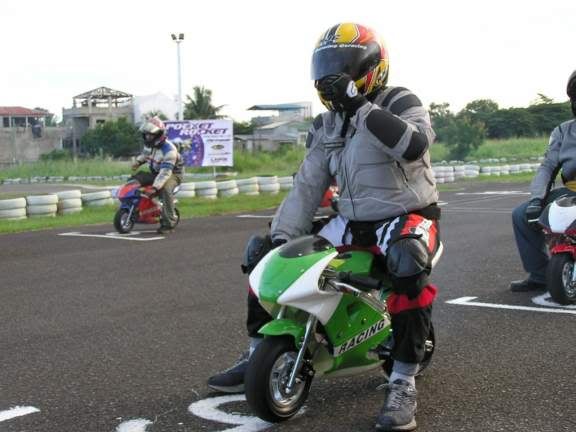 Kids must be saying "when will papa let me ride this bike?"
Andrei Ursal chasing down Zandro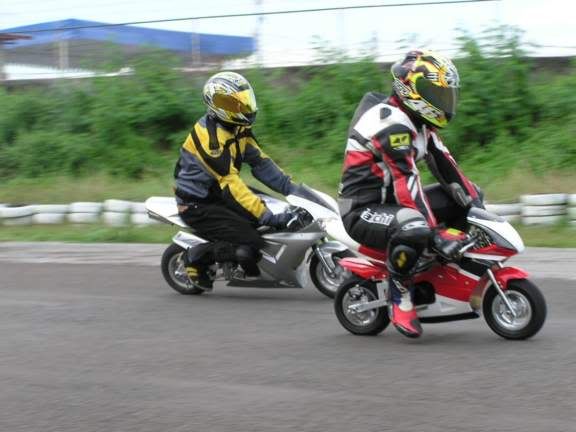 Seth leading arnel fajardo
Zandro blazes around the 1st corner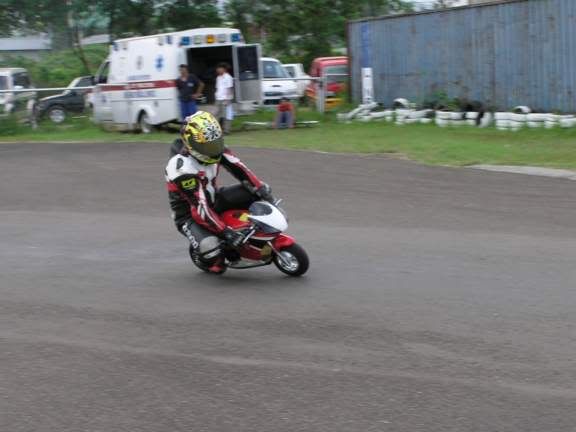 On the start grid Zandro, Arnel and Andrei(4th with yellow black jacket)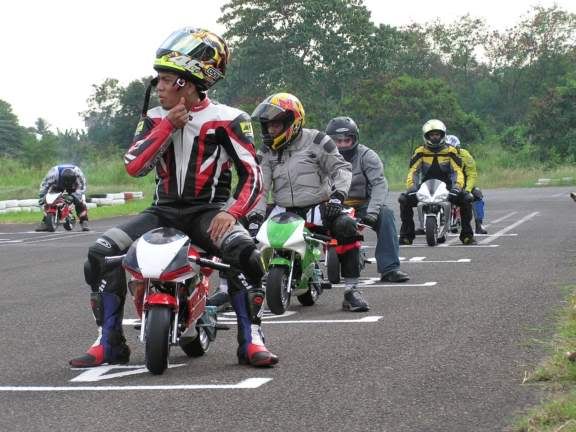 Seth Capuras giving the thumbs up
Seth lead from start to finish (Zandro seen in the background being followed by Andrei)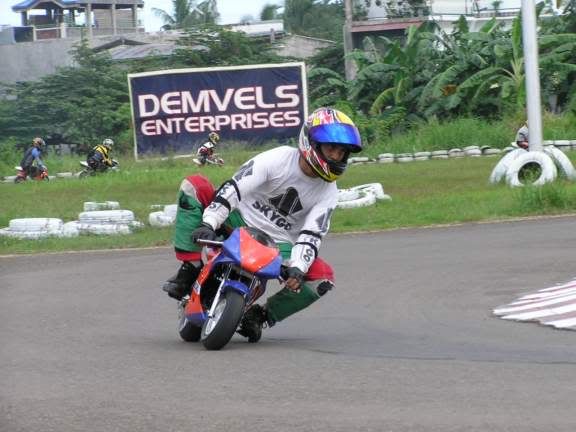 No problem knee scraping the asphalt
Arnell in action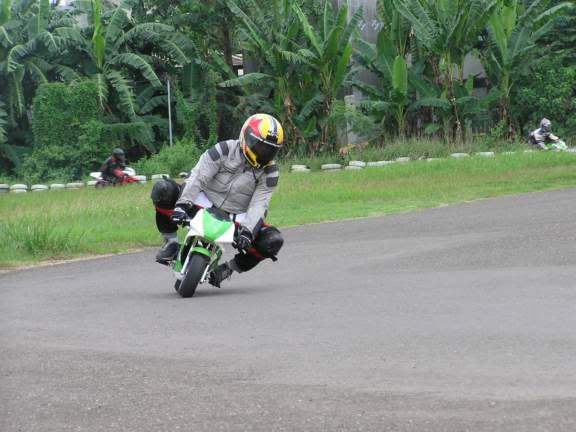 Nelson Mayol together with Popeye Rubi