Photos By: Bobby Mencias
Get Nostalgic as we visit Cebu Circuit Racing 4 years ago. Organized by the visionary
of the Sport Zandro Fajardo President of OZ Racing Corp.
"The date is Oct.18, 2004, Almost 4 years ago. Zandro, together with Binggol,
organized the 1st Pocketbike Racing here in Cebu to promote pocketbike racing.
The participants were not that plenty. The familiar guys that were there were of
course, Zandro Fajardo , Arnel Fajardo, Seth Capuras(Wave X), Andrei Ursal
(now Drei Bikes), Nelson Mayol(now Norkis Team) and Glen Uytengsu of Dimsum Break."
- Bobby Mencias -
pictures of the mixed open category (underbones, scooters)
Riders briefing with Binggol as COC (clerk of course)
Zandro helping Glen Uytengsu with what gloves to wear
Starting grid composed of mostly scooters. 4stroke underbones and a mio
Seth Capuras on his Skygo 125 leading the pack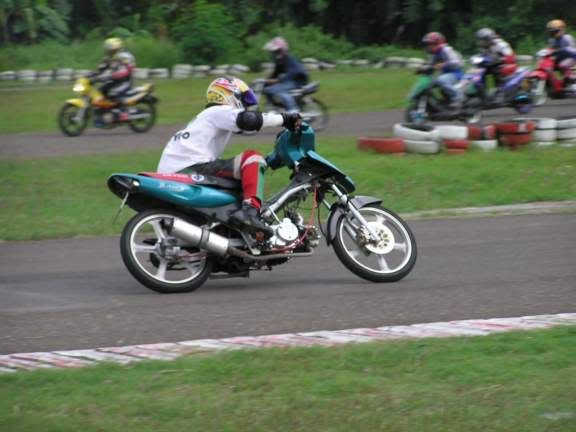 Glen Uytengsu leads the chase pack
Zandro weaving thru the pack
Zandro crashes and hops over his raider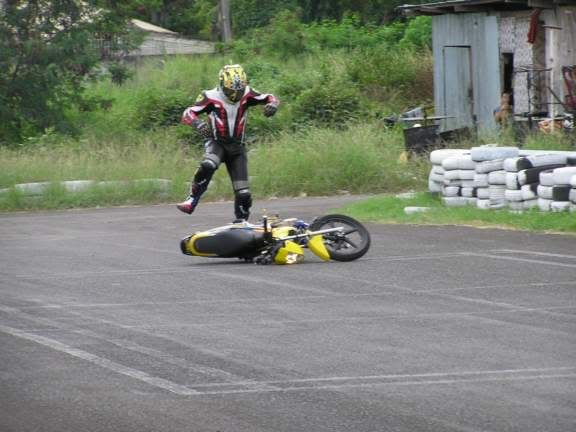 Glen uytengsu crashes the mio at the 4th turn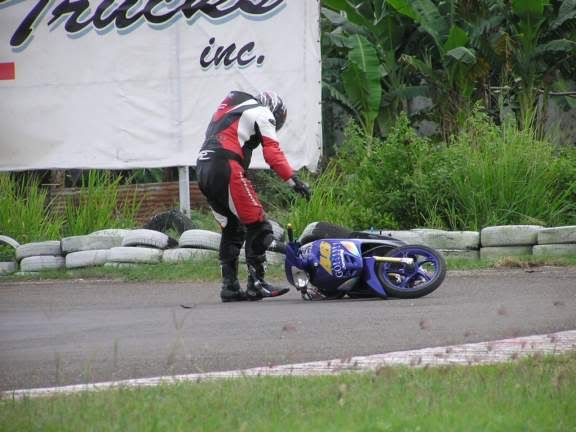 Zandro and Seth looking at each other in the last few laps