I am sad to inform all of you guys that Reman "Gaga" Collina passed away last Saturday afternoon, he had an accident while testing a drag bike.
He was an exciting young rider and was the 3rd leg Beginner Superstock 125 Champion underbone racing fans of Cebu will surely miss him.
We extend our deepest sympathy to his Family and Teammates of Pidot Race Team, our sincere thoughts and prayers are with them.
The wake of Gaga is at St. Margaret's Funeral Homes formerly Cuaresma at Mabolo near
inno data. He will be laid to rest on Saturday.
Gaga ( in red suit ) with friend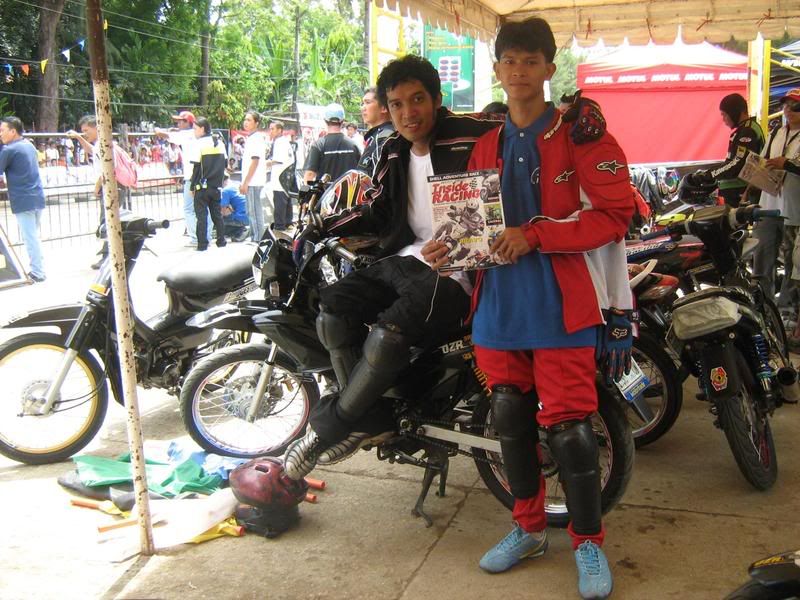 Gaga ( center ) with Team Pidot