Pre-race report on the 4th Leg
By Arnel B. Santos-Ynigo
The 4th leg is just around the corner. Now is a great time to refresh your memory
with the latest rider standings in the OZR Cup 2008. ( Info from OZ Racing Corp. website )
For the Beginner 110 Superstock its a close battle between Joshua Abellar of Team Motofix and Kenneth Ouano of Norkis Yamaha but Lyndon Requilme of Team MAC is hot on their tails with his new Yamaha X1.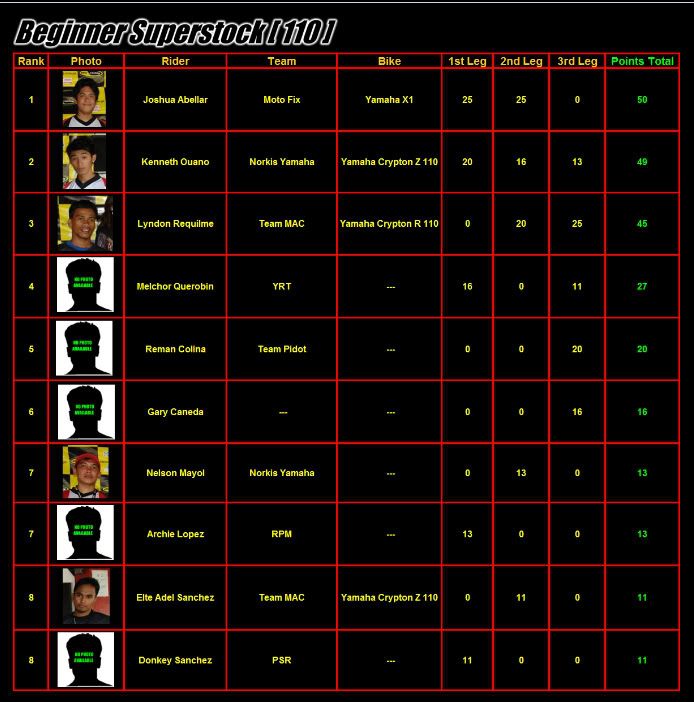 For the Beginner 125 Superstock Kenneth Ouano has a comfortable lead over Joshua Abellar, this 2 are in a class of their own. The rest of the pack has a lot of catching up to do. The top dog of the chasing pack is Reman Colina of Team Pidot followed by Giancarlo Himalaloan.
In the Novice Open Bobby Mencias has a dominating lead over the rest of the pack he is followed by Jaypee Gado and Robbie Enriquez.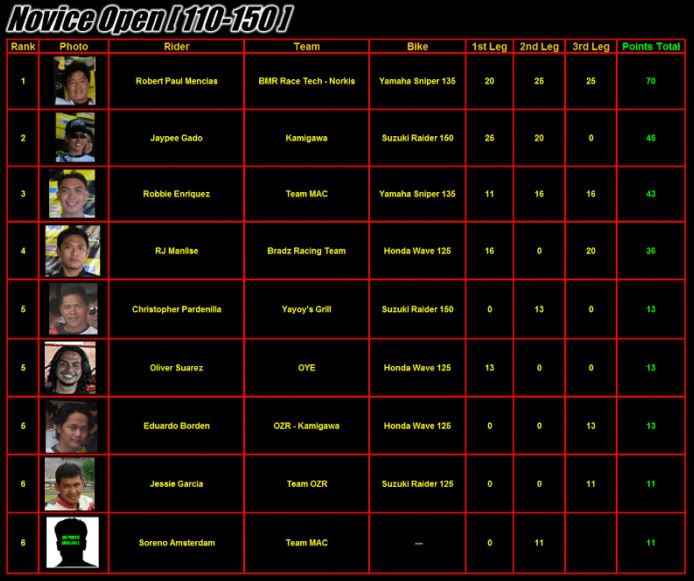 In the Expert Open Zandro Fajardo of Team OZ has a 15 point lead over Bobby Mencias but Bobby is hacking his way up to the top spot finishing first for the 2nd and 3rd leg. They are followed by Seth Capuras and Arnell Fajardo.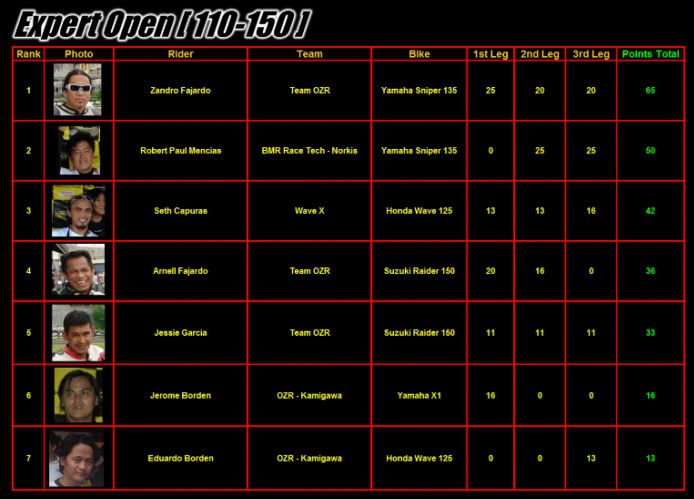 It should be a very fierce battle for points in the 4th leg in Danao City as the best riders of Cebu make the final push for Underbone Racing glory. Who will be crowned as the underbone kings of Cebu? Who will be the lucky riders that will be given a chance to represent Cebu in IRGP?
Dont miss the 4th leg in Danao City Sept. 14, 2008 for another exciting underbone race brought to you by OZ Racing Corp.