OZR CUP 2008 4th Leg - Expert Open in-focus
By: Arnel B. Santos-Ynigo
Photos by: Cliffen Lumacao
Zandro Fajardo of Team OZR Dominates
In the Expert Open Zandro Fajardo of Team OZ Racing showed why the Danao Race Track
is his home court. He was simply brilliant, he dominated the qualifying rounds and
took the pole position for the finals. He also logged the fastest lap time of 20.90
seconds in the Danao Race Track.
In the finals on Sunday it was marred by 2 bad starts but on the 3rd try Zandro
Fajardo was off to a hot start immediately taking the first turn unchallenged.
He is trailed by Jessie Garcia and Bobby Mencias who managed to overrun Arnell
Fajardo and Andrei Ursal. Five laps into the race Arnell Fajardo climbs to the 2nd
spot overtaking Teammate Jessie Garcia. At this point Bobby Mencias was having
problems with his bike it sputtered and it was erratic exiting the corners causing
him to crash on the 3rd turn he recovers right away but made a short stop on the
starting area to inspect the bike's electricals seeing no immediate problem he
continues to push foward to gain lost ground he is now in the 5th position.
Meanwhile the dynamic duo of Zandro & Arnell Fajardo were on a class on their own
they create a very big gap between the chasing pack showing clearly that they are
lords of the Danao Track. In the chasing pack however it was a furious battle
for 3rd between Jessie and Andrei Ursal of DREI Bikes.
In the middle rounds Bobby Mencias drove like a mad man pushing the fine line
between crashing and making it as he literally imposed his will to overcome
adversity as his bike made erratic movements whenever he negotiates the turns,
his gamble paid off as he closes in on Jessie and Andrei and finally overtakes the
two in the 1st turn of round 24 however he crashes out on the 3rd turn as his bike
was plagued with uncontrollable power output. Meanwhile in the top 2 positions the
un-expected happened as they merged together with the slowest riders on track
Arnell Fajardo crashes on the 2nd turn and was not able to finish the race.
Andrei Ursal takes the 2nd spot he is trailed by Jerome Borden who managed to climb
up to the 3rd spot. Meanwhile Bobby Mencias, Jessie Garcia and Robbie Enriquez
battle it out for the 4th spot. Going into the last remaining rounds Jessie
overtakes teammate Jerome Borden taking the 3rd spot. Zandro Fajardo continues
to build up his lead and crosses the finish line virtually unchallenged the Danao
Crowd goes wild. Moments later Andrei Ursal takes the checkered flag at 2nd,
followed by Jessie Garcia 3rd, Jerome Borden 4th and Bobby Mencias 5th. It was
later discovered that Bobby Mencias had a blown fuse in his bike causing him a lot
of problems.
Arnell Fajardo fails to finish the race after crashing.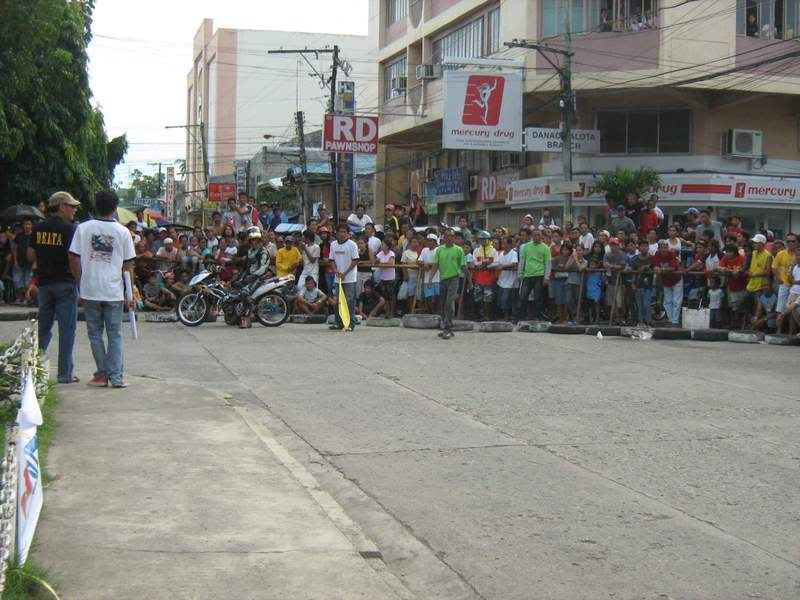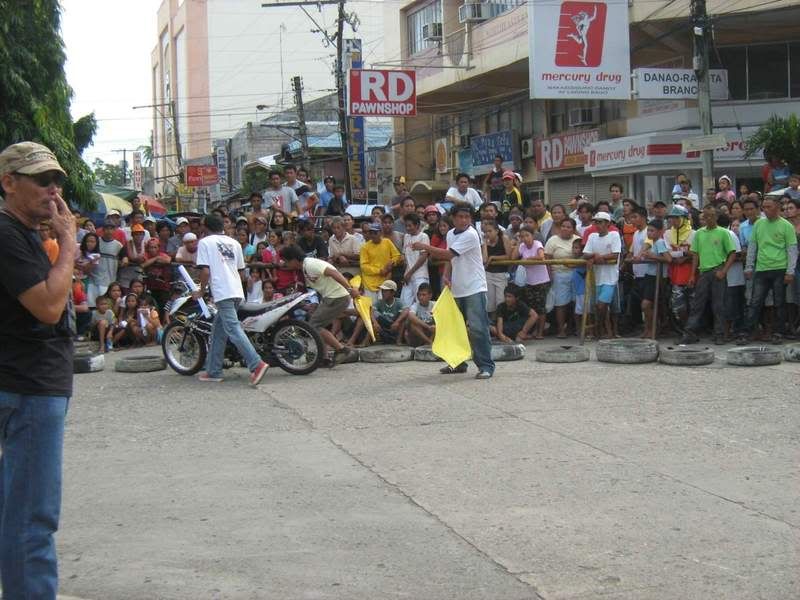 Bobby Mencias crashes

Team OZR Dominates in the Danao Track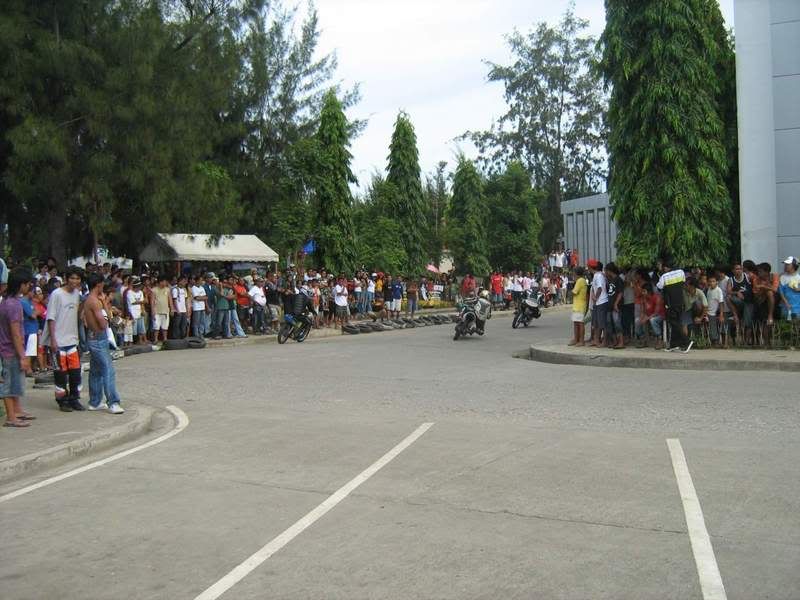 Jessie Garcia of Team OZR leads Bobby Mencias and Andrei Ursal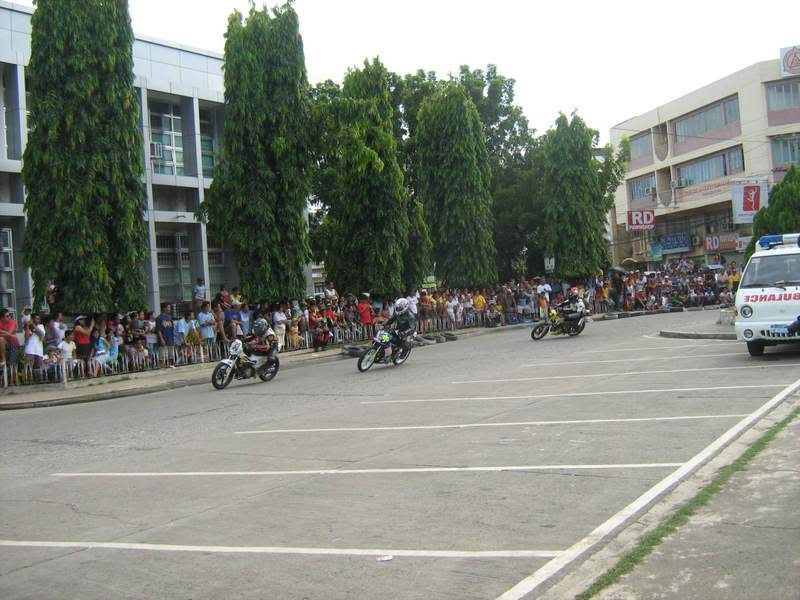 Insik Flores of DREI Bikes Race Team and Inside Racing Cebu Correspondent Arnel Santos-Ynigo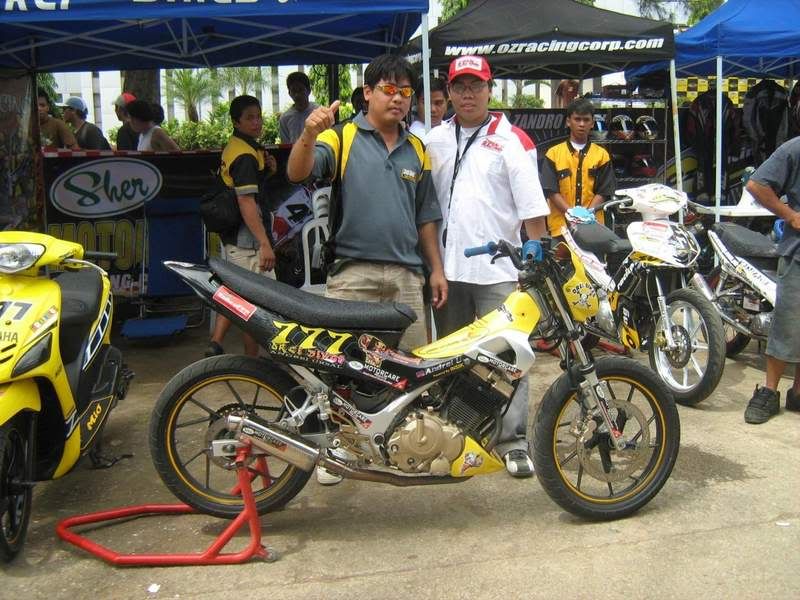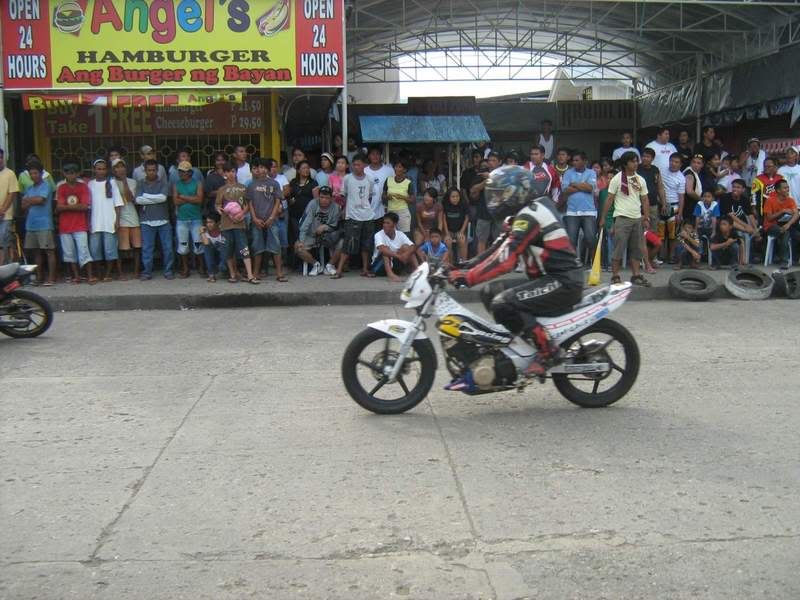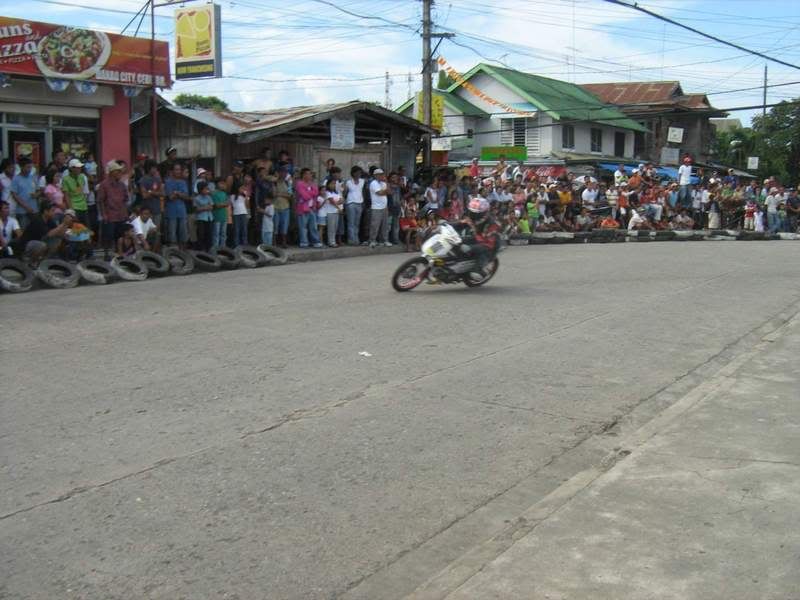 The winners of the Expert Open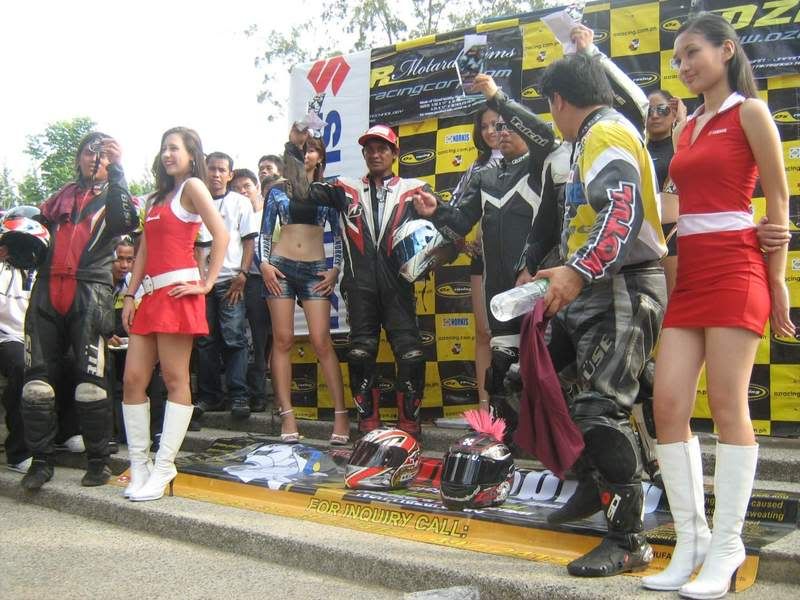 Stay tuned for reports on the Beginner 110 & 125 Superstock categories.