The Final Push
by: Arnel B. Santos-Ynigo
Photos by: Paul Anthony Mencias and Bobby Mencias
If the Olympics has the crucial 50 meters the OZR Cup has the 4th & 5th Leg that could spell the difference between racing glory
and failure.
The OZR Cup 2008 4th Leg is only 4 weeks away, the teams are now busy preparing to make the final push to gain important points
needed to be crowned as underbone kings of Cebu City. The race track in Danao City will prove to be a challenge since most
of the riders especially in the beginner category have no experience on the Danao Track. There will be a lot of adjustments
and getting used to riding in a cement track with a different layout.
Team OZR will enjoy a big advantage having the biggest amount of experience in the Danao Track. Andrei Ursal of Drei Bikes, Seth
Capuras and Oliver Suarez of WaveX will also bring a lot of Danao Track experience with them. Bobby Mencias will be riding his Sniper
on the Danao Track for the first time but already has experience in the scooter race.
The real challenge will be for the riders in the beginner category where majority of the participants have no experience in the
Danao track.
The 4th leg has the basic elements of another heart pounding race. Don miss it.
Beginner Category Action
Keken Cabahug leading the pack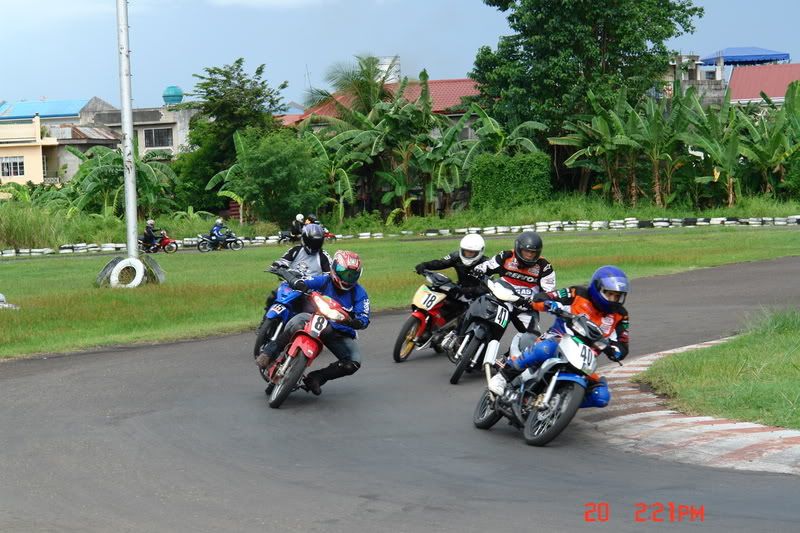 Jessie Garcia using motocross cornering to adapt to the wet race conditions
RJ Manlise 2nd placer in the Novice Open on his Honda Wave 125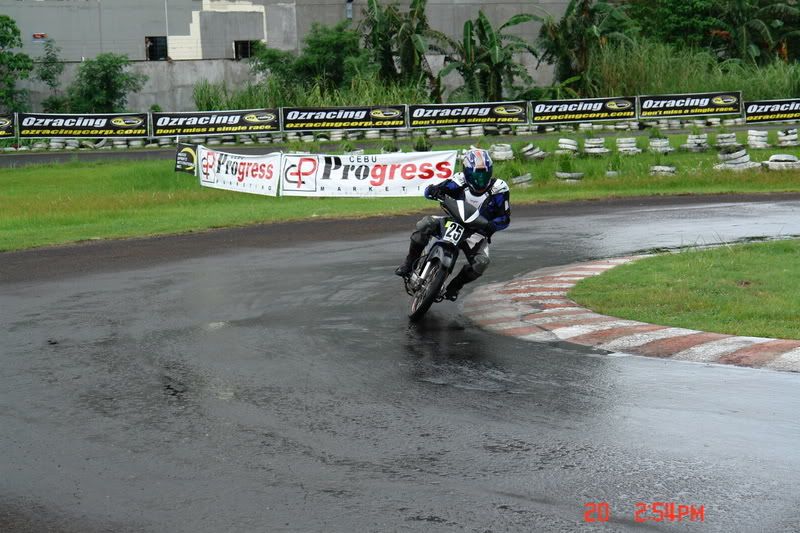 Robbie Enriquez of Team MAC during Novice Open Awarding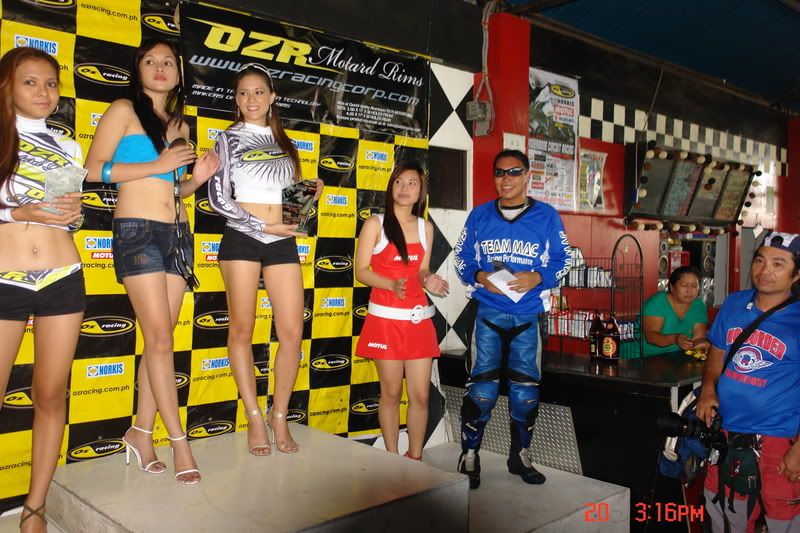 RJ Manlise of Bradz Racing Team during Novice Open Awarding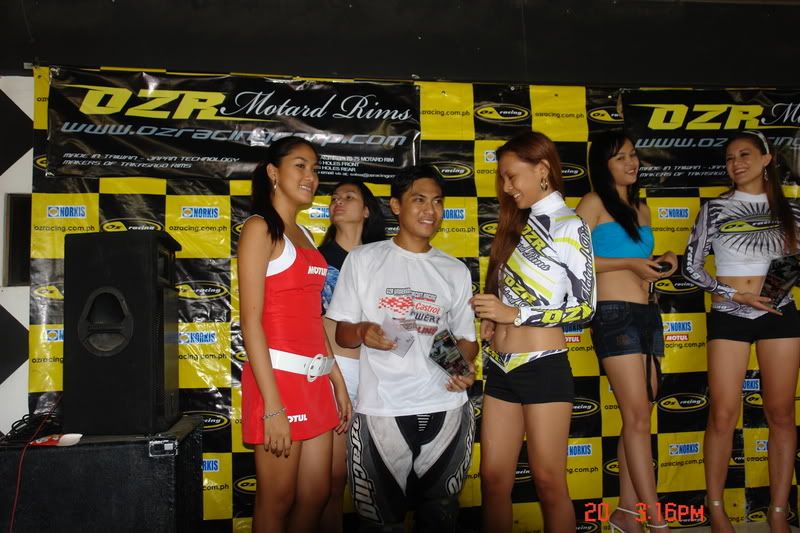 Bobby Mencias Novice Open 3rd Leg winner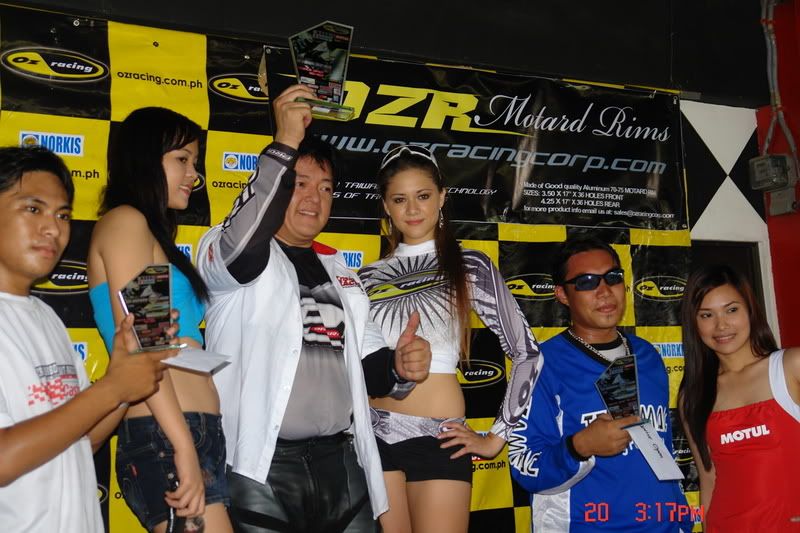 The 3 top rider of the Novice Open
Robbie Enriquez on the grid